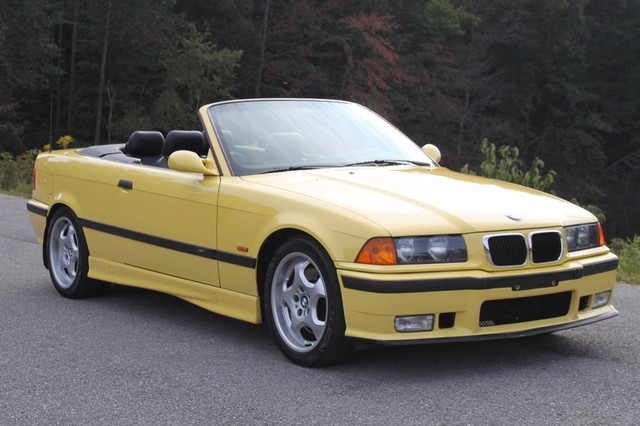 I feel as if it will be a matter of days now before E36 M3 prices start skyrocketing like the E30. This aggravates me, because I want to add one to the stable but do not have the space at the present time. If my logic is correct, though, the one E36 M3 that may still be within reach would be the convertible. While an E30 convertible was sold in other markets, the E36 would be the first open air 3 we would see on these shores. It didn't raise a lot of eyebrows with the M faithful, but for those wanting more speed with their al fresco motoring experience, you couldn't fault it. Four seats, that smooth straight six and a buttery smooth manual gearbox were enough to get the mind racing about a weekend getaway.
This Dakar Yellow M3 convertible for sale in Missouri has just over 100,000 miles on the odometer and is a color you don't see every day on the open roofed variant.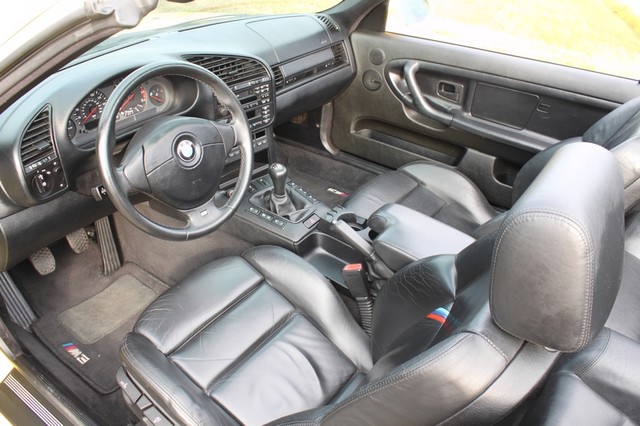 Year: 1998
Model: M3 Convertible
Engine: 3.2 liter inline-6
Transmission: 5-speed manual
Mileage: 104,903 mi
Price: Reserve auction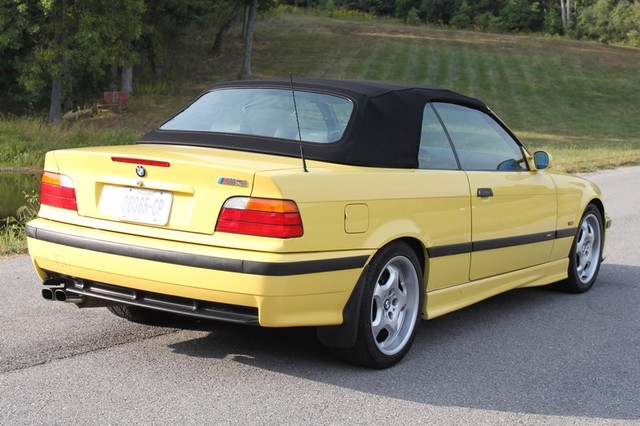 1998 BMW ///M3 Convertible w/ Hardtop and Dinan

Yes, Dakar Yellow e36 M3 convertible with OEM Hardtop!! This M3 is clean clean clean. Wow does the yellow still shine! This is an adult owned and maintained M3. There are service records from day one, til present. It has a clean carfax, and appears to have had 3 owners. Most of its life spent in Georgia.

The soft-top is about 3 years old and looks brand new. The rear plastic window is haze free. It goes up and retracts just like it should. The car is completely stock + Dinan parts. It has Dinan Factory installed Throttle Body Sensors, Cold Air Intake, and exhaust. MAN DOES IT SOUND GOOD. This is how an e36 M3 should sound and feel from the factory!! Only the best mods on this car. The S52 engine is SMOOTH and free of any unwanted noise. The 5 speed manual transmission is very smooth thru all gears. All fluids and belts are completely up to date.

The M Contour wheels looks amazing on the car and are all very clean with minimal wear. All four tires are nearly brand new. It also has OEM splash guards. The OEM hardtop comes with a stand and a cover. Also has a cover for the car (both BMW brand). The only con I can think of is the Information Center isn't working in the interior.

Get in this M3 and go! The cars needs nothing!! I have been around E36 & E46 M3's and this is not one you run across everyday!! If you're in the market for something like, this is the car. Text or Call Jared Kinder @ 573-450-0305 anytime about this e36 ///M3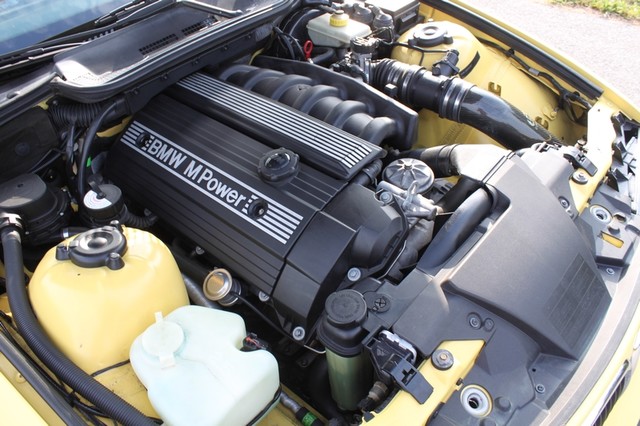 Every time I see an E36 convertible, I'm reminded of the Seinfeld episode where the school journalist outs Jerry and George by mistake. And thus goes the tagline for me with this car "not that there's anything wrong with that." Sure, it's heavier and more structurally compromised than its coupe and sedan counterparts and the enthusiast in me would rather have the sedan, as it is a tad lighter than the coupe. But, if the right convertible came along, I might just be inclined. It would obviously have to have the manual gearbox and truthfully, I think I could probably live with the yellow. You're driving a convertible so there's always going to be a little flash in the equation, anyway. For an M3 convertible with mileage in the six figures, expect to pay anywhere between $7,000 to $12,000. The manual transmission may or may not be a bonus, depending on how is buying it. Unlike the coupe or sedan, most people buying the convertible are seeking a little bit more cruising ability than outright sport. Taking into account the records and Dinan bits as well, and I wouldn't be surprised if this car crests $10,000.
-Paul