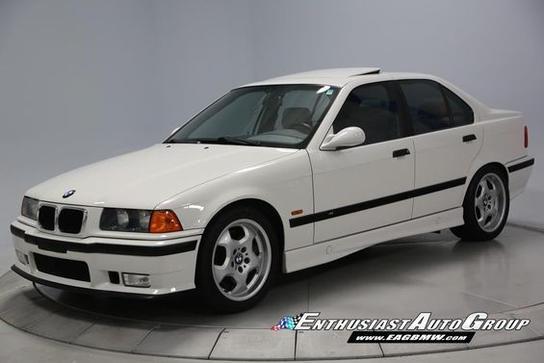 BMW has done much to advance the notion of a sport sedan throughout history, but few embody the concept better than the E36 M3 Sedan. Available for just two short years here in the US, a four-door M3 wouldn't reappear for another decade until the V8 engined E90 M3 arrived on the scene. A lot of these M3 sedans are equipped with the automatic gearbox, but this Alpine White example for sale at Enthusiast Auto Group has the desirable 5-speed manual gearbox and has covered less than 100,000 miles.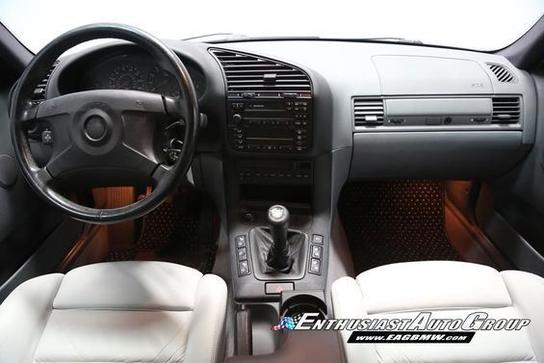 Year: 1998
Model: M3 Sedan
Engine: 3.2 liter inline-6
Transmission: 5-speed manual
Mileage: 88,945 mi
Price: $16,990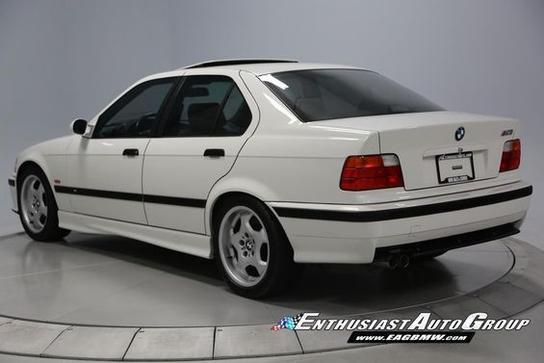 *New Arrival – Repeat Visitor* Alpine White over Dove Grey Leather, Very Clean, Stock, Original, M3 Sedan! Factory Options Include Manual Seats, 6 Disc CD Changer, Cruise Control and Power Sliding Sunroof. The condition of this car is super nice inside and out! All original body panels with VIN tags intact. This M3/4 is in excellent condition inside and out! Well Maintained Since New! Enthusiast Auto owned this M3 in August, 2011 at 64k miles and completed cooling system and suspension updates. Since then, the car resided locally and EAG performed all maintenance at pro-active intervals. This car is in stock condition with the exception of Coco floor mats, M3 carpet trunk mat and privacy glass window tint. Enthusiast Auto is completing another Comprehensive Pre-Purchase Inspection and Work Order verifying the integrity of this M3/4 as a turn-key, needs-nothing car. Service Highlights Include Power Steering Reservoir and Lines, Rogue Engineering Rear Shock Mounts, Flex Disc Guibo + Transmission Selector Seal and Front Sway Bar Links. Overall, this car is a very solid E36 M3 Sedan! Clean Vehicle History Report with No Accidents + No Issues + No Paintwork. All original body panels with VIN tags intact! Adult Owned and Responsibly Maintained, Please Call or email to obtain a Pre-Purchase Inspection Report, Build Sheet, Condition Related Details, Vehicle History and 50+ Detailed Photos; 513.554.1BMW 1269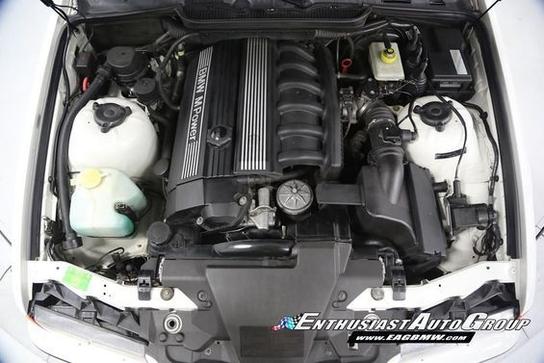 Cars at EAG are rarely cheap, but they are well sorted. The choice is simple, really, as you can either buy a car that needs some work and an outlay of cash, or pay the premium to get one like we see here. The mileage here is right in the sweet spot, as it's not too low to be something you would be afraid to use yet not too high as to be too ragged out. I'd prefer a black leather interior, as the Dove Gray leather would require some diligence and care. Then again, I'm anal with my cars, so I guess I shouldn't worry. Ever since getting behind the wheel of one of these cars, I've been smitten. That attraction has not faded over the years.
-Paul