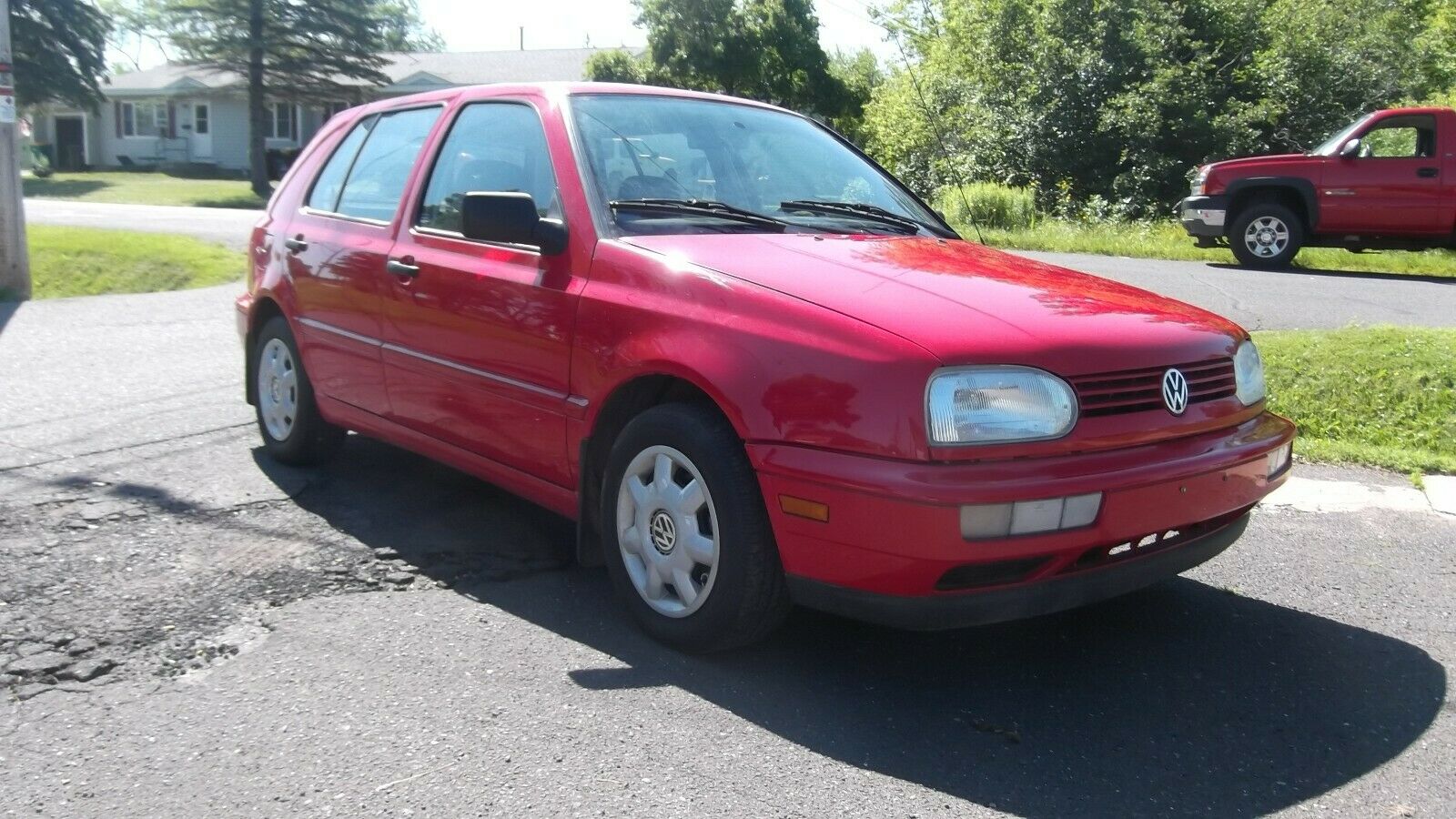 Following up on the low-option GT4 and the high-option but low desirability 924, here's one that's firmly in No Man's Land: a 1998 Volkswagen Golf GL.
In roughly 1999, a local-to-me European car business turned up with something quite unusual. It was a pastel blue 1984 Volkswagen Rabbit. There was nothing particularly special about it; it was a base model with steel wheels. It wasn't unusually optioned. It wasn't a GTI. In fact, there was only one really remarkable thing about it – it had only 5,000 miles on the odometer from its single owner, and was in close-to-new shape.
The story went that the original owner had suffered a heart attack when the car was quite new. The widow had left the car in the garage, untouched by all but dust, until finally an estate sale liberated the single oil change bunny. The condition was certainly astounding, but to me the asking price at that time was, too. The seller was looking for $5,000.
It was pretty cool that the car was like a new fifteen year old car, but then cars had come a long way since 1984 in 1999, and the collector market on the Rabbit hadn't really taken off. In 1999, $5,000 would have bought you a very nice 2.0 16V GTI, after all.
Fast forward to today.
It's been over twenty years since today's equivalent to my parable was new in the dealership. Like my memory, it's a very basic Golf in very good condition with very low mileage. Similar to my story, cars have come a very long way in the past twenty years, and a quick jaunt in this buzzy, basic, and slow Golf will quickly remind you of that. So has the market on a clean, low mileage base Golf taken off yet, or is this doomed to a similar fate as my Rabbit – to sit and wait for just the right nostalgic buyer? Because that clean Rabbit today? Well, it'd probably sell for $20,000 on the right day. This Golf, though?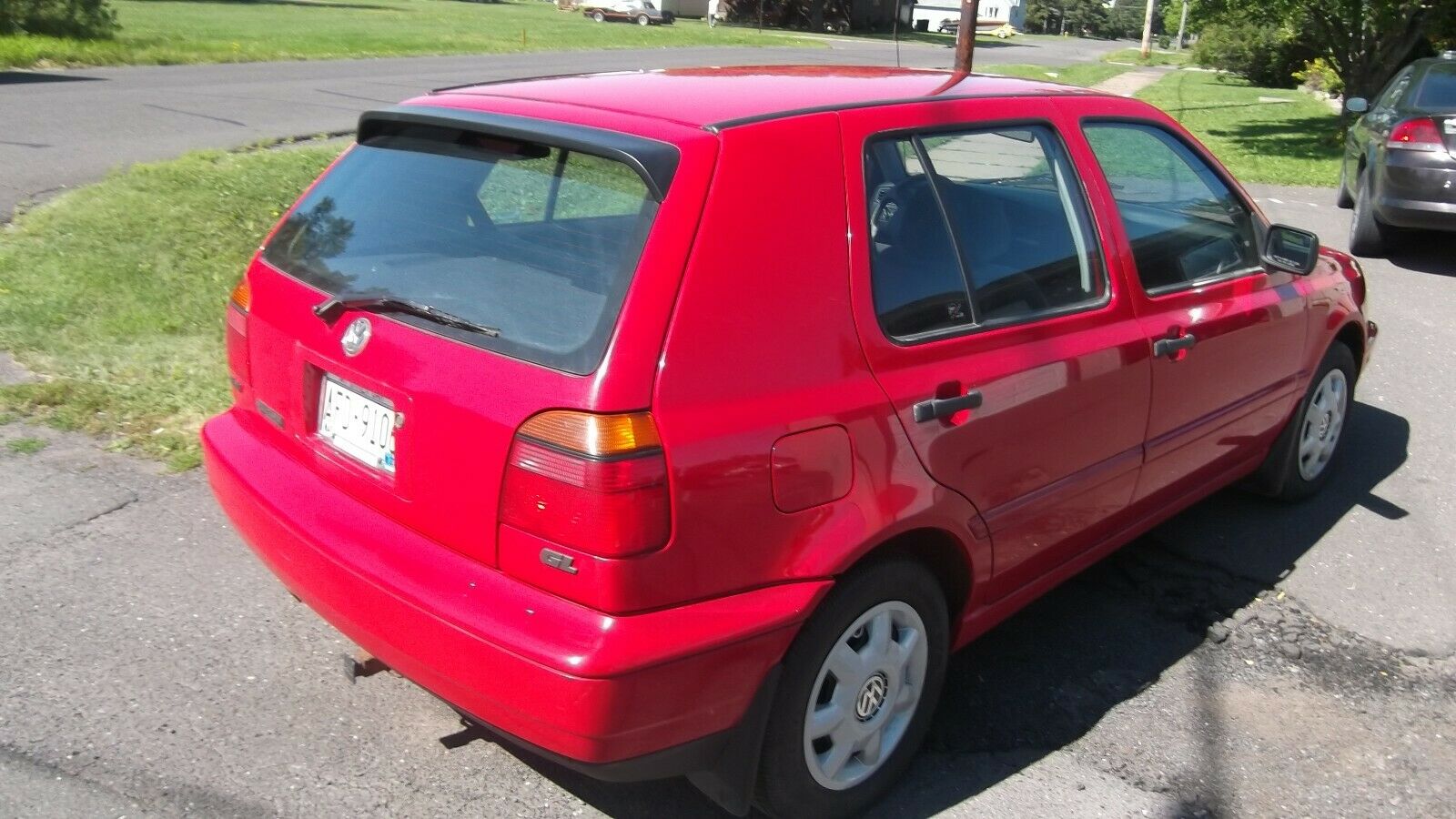 Year: 1998
Model: Golf GL
VIN: 3VWFA81H2WM231608
Engine: 2.0 liter inline-4
Transmission: 5-speed manual
Mileage: 34,349 mi
Location: Duluth, Minnesota
Price: No Reserve Auction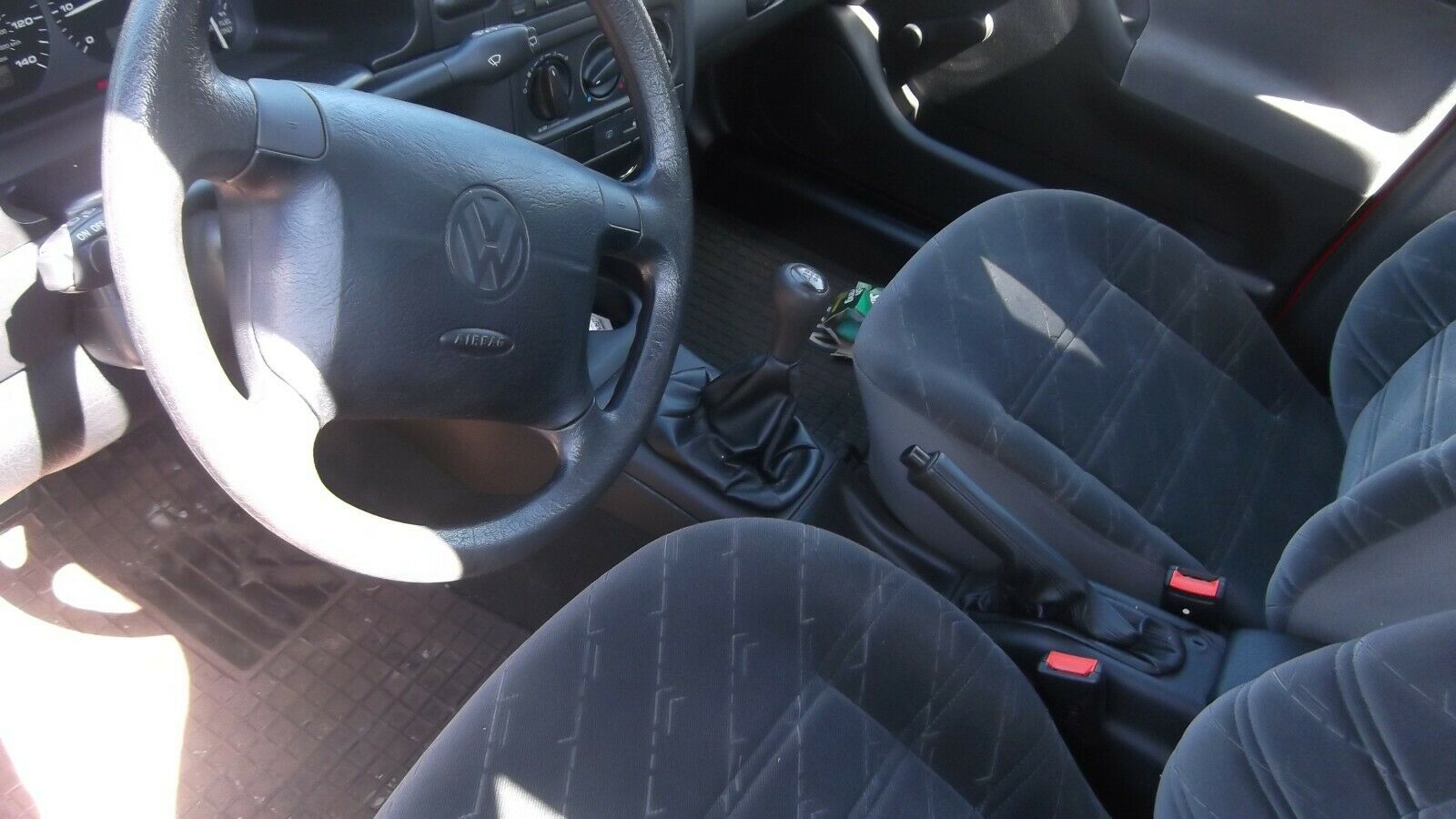 1998 VW Golf

34349 ORIGINAL MILES

SUPER CLEAN CAR!

RUNS AND DRIVES LIKE A NEW CAR

TIRES ARE LIKE NEW

ALL ORIGINAL…WOULD MAKE A GREAT TUNER!

SOLD AS IS…NO WARRANTY

Reserve the right to pull if sold locally.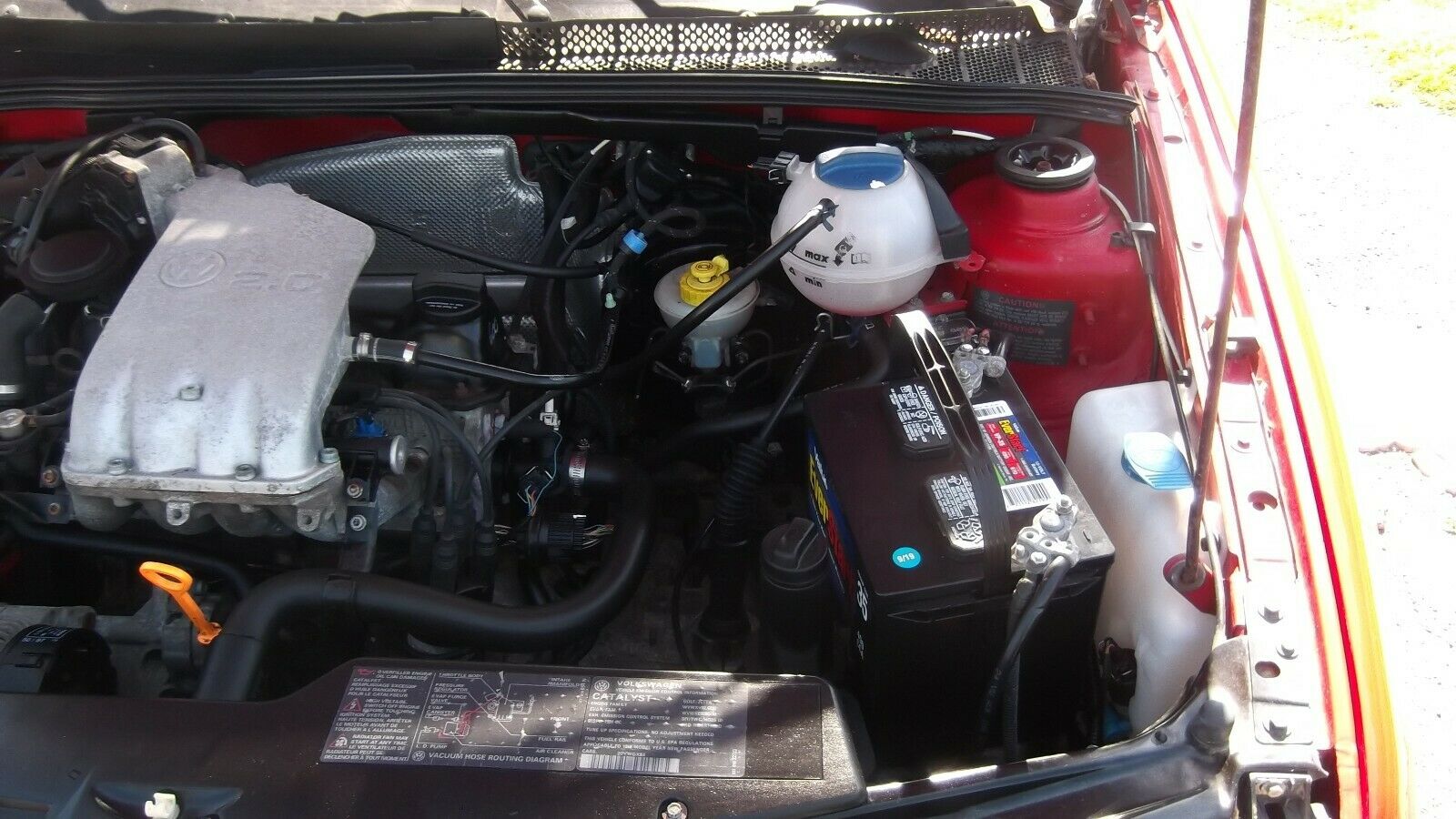 So what's exciting here is that this basic Golf is a nice color in Tornado Red, it's a manual, it's got air conditioning, and it appears to be completely unmolested. That's something which we rarely see, and better still, it's in really good shape overall. Like the 924, there probably aren't a lot of people waiting out there for this type of opportunity. And it honestly wouldn't surprise me if this car ended up bagged and with cambered wheels, scraping its front lip on the ground everywhere it went in a few months. That'd be unfortunate, since these cars are fun-to-drive and pretty unusual to find in this condition. And bids are surprisingly high – already over $4,000, which gets you into a newer GTI by nearly two generations! Of course, it wouldn't be this clean or low-mileage, and that's the point.
-Carter