All of us here at GCFSB have dreamed about owning a BMW E39 M5 at some point. Perhaps the ultimate sports sedan, this 400 horsepower beast still puts many newer cars to shame ten years after the last examples rolled off the line. Consequently, E39 M5s are not the cheapest used cars to procure, with some of the best examples with under 50,000 miles still fetching between $25,000 and $30,000. For those on more of a budget, there is a similar, albeit less powerful solution: the 540i 6-speed.
The 540i 6-speed stood out in the executive sedan segment by offering a big V8 engine with a third pedal, and enthusiasts snapped up these handsome sedans in short order. Today, they offer a good performance bang for the buck, with 282 horsepower on tap which can propel this car from a standstill to 60 mph in just over six seconds. This 540i for sale in Missouri is in good nick and has under 100,000 miles on the clock.
Year: 1999
Model: 540i
Engine: 4.4 liter V8
Transmission: 6-speed manual
Mileage: 84,777 miles
Price: $8,995 Buy It Now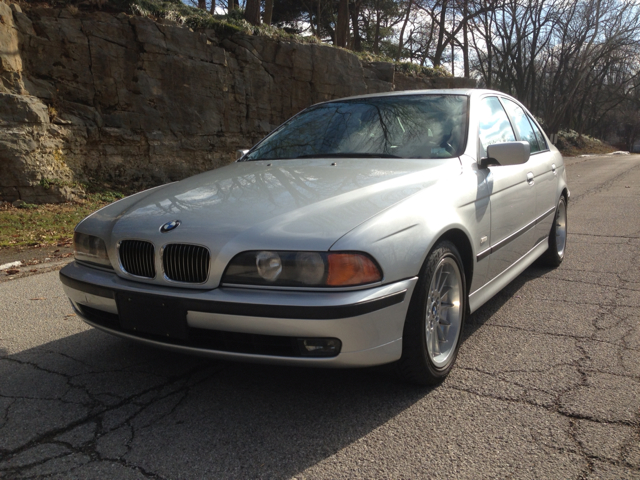 Very nice find! 540 6-speed. Clean carfax, only 84k miles….not many left. This BMW runs and drives just like it should. Motor is very strong and leak free, the 6-speed transmission shifts great in all gears. This is a true drivers car.

On the inside, this 5 Series has a nice odor, non-smoker car. Shows very little wear with nice leather with no rips or tears and stain free carpet. Further, the dash has no cracks, wood applique is still in nice condition and all the gauges, buttons and displays are all working well. All the accessories work including all lights in and out, A/C, heat, power windows, locks, moonroof, power seats, heated seats, radio, CD, power port and more. Very well taken care of inside.

On the outside, the paint still has very good luster and shine, accident free with no dents but some dings on the rear driver's side door that I will repair before the sale. There are also some chips and minor hard to see surface scratches from normal driving over time. Don't miss this classic, low mileage E39.
The asking price for this 540i isn't too far off the mark considering the mileage. Most 540i sedans I've come across have well over 100,000 miles. If you can find one with around 60,000 to 80,000 miles on the clock, expect to pay somewhere between $6,500 and $9,000. An M5 with well over 100,000 miles would run you at least $12,000 or so to start. While you are down 118 horsepower, the 540i offers similar driving dynamics and that slick gearbox that BMW is known for. If you could snag this one for a shade under $8,000, you would have a well-bought 5 series on your hands.
-Paul