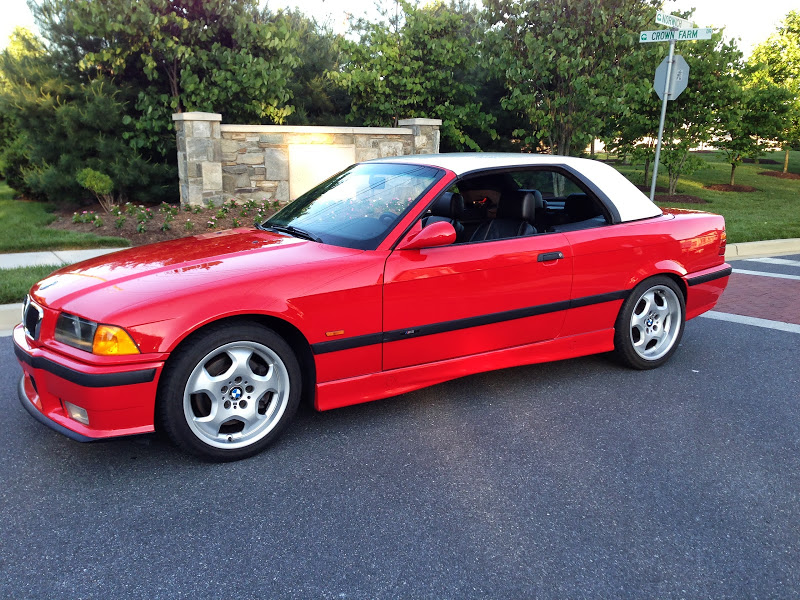 I've never quite wrapped my head around the idea of the M3 convertible. Sure, there are people who like to go fast with the top down, but usually when it comes to doing that, a roadster will fit the bill. People who buy convertibles with a back seat aren't normally looking for warp speed. Or are they? Apparently BMW thought so with the introduction of the E36 M3 convertible. This wasn't the first M3 convertible, but it was the first one to be officially imported to the US. Carrying the same 240 horsepower inline six under the bonnet, this car had to cope with a bit more extra weight and body flex than its hard top counterparts. More often than not, these drop top M3s are equipped with an automatic gearbox, making hardcore drivers cringe even more.
This M3 convertible for sale in Maryland is thankfully a 5-speed manual and has a curious combination of a white hardtop to go along with its red paintwork.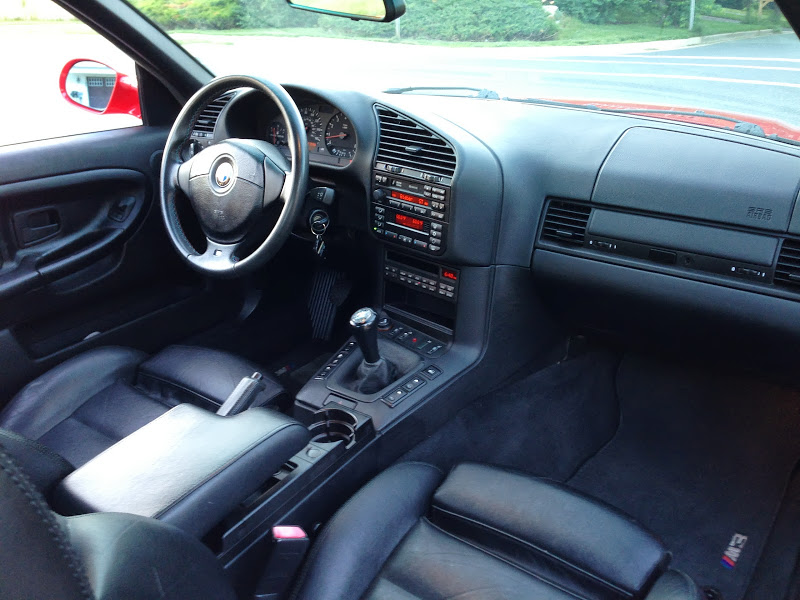 Year: 1999
Model: M3 Convertible
Engine: 3.2 liter inline-6
Transmission: 5-speed manual
Mileage: 79,000 miles
Price: $15,850 Buy It Now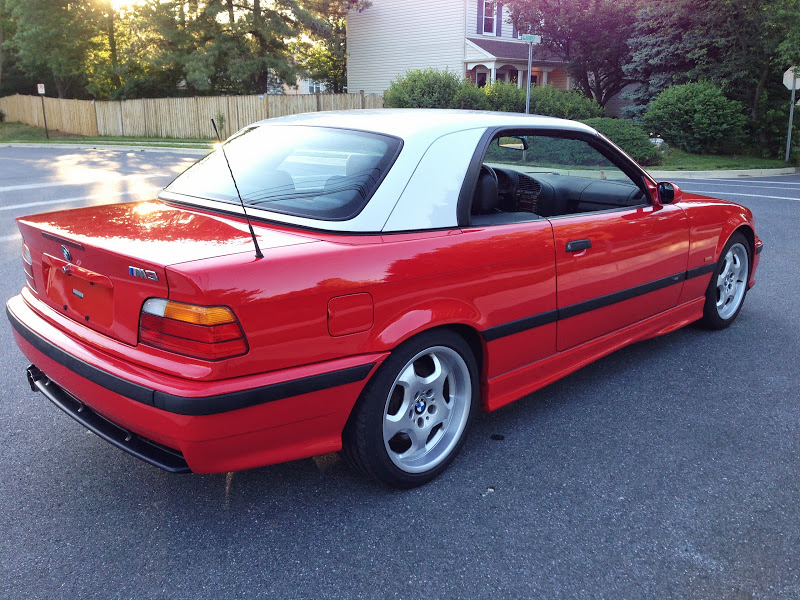 Up for sale is a pristine 1999 BMW M3 E36 Convertible with only 79k pampered miles, Hellrot Red on black, excellent condition, this is about as good as it gets. Everything is 100% original. 100% original PAINT. There are absolutely no stories with this M3. You will be very hard pressed to find a scratch or ding anywhere. You may find a few stone chips if your standing 6 inches away from the car. You can view many more pictures at the following link:

https://picasaweb.google.com/103908307163778160743/E36m3?authuser=0&authkey=Gv1sRgCPXtpeqq56qTBA&feat=directlink

Feel free to contact me with any questions. 202-258-2428

Cooling system refreshed with new thermostat, water pump and coolant flush. This a preventative maintenance required on all S52 motors. All fluids have been flushed.

• 79k original miles
• Garaged entire life; adult/enthusiast owned
• No accidents or paintwork whatsoever; all VIN stickers present
• PERFECT original finish.
• Fresh oil change with Lubro Moly Synthetic
• Interior in excellent condition; like-new dash, carpets, leather
• Leather is soft and in new condition; seat bolsters show very minimal wear
• Undercarriage is clean and virtually spotless

Comes with OEM Alpine White hardtop. If hardtop is not wanted I will adjust the price of the car accordingly.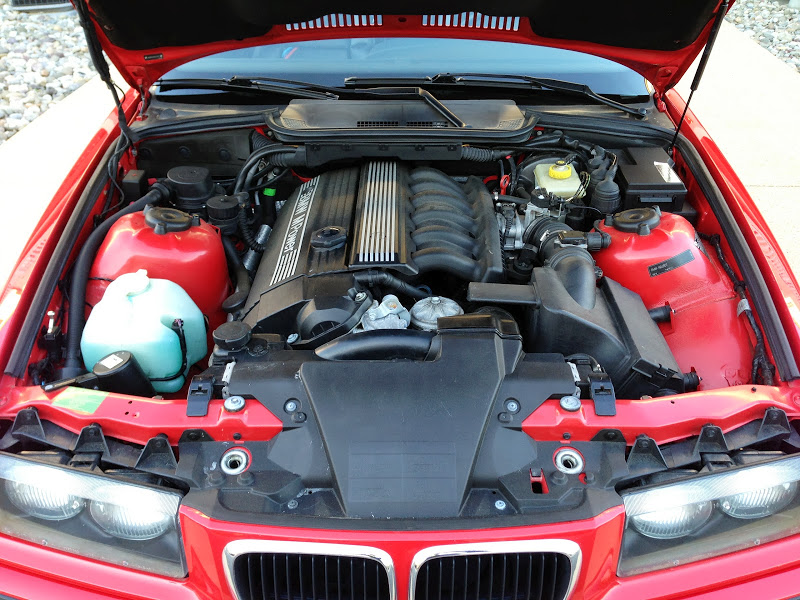 I'm strangely drawn in by this M3 for some reason, perhaps due to the contrasting colors. This particular example has just enough miles to signify that it was neither abused nor a museum piece. This M3 is priced at the high end of the market, as these M3s have yet to take off in the manner of the original E30 variety. I'd suspect somewhere in the $12,000 to $14,000 range would be a bit more realistic, as the closer to $20,000 you get will move you into E46 territory. Then again, some people do prefer the E36 for its chiseled looks and simpler character.
-Paul