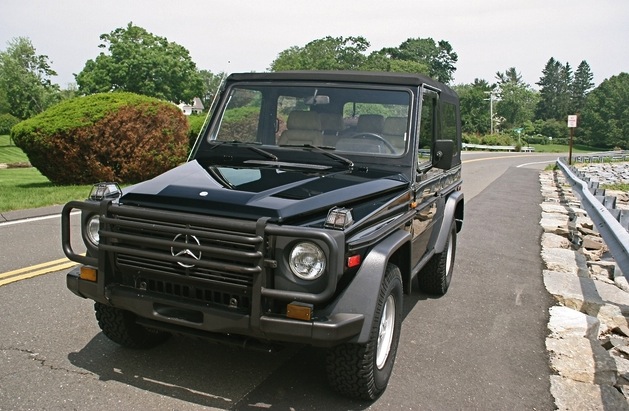 From 1993 to 1997, Land Rover sold the Defender in the US market, but the truck was eventually done in by ever increasing safety standards. Replaced by the smaller but less rugged Freelander, the Defender has become sort of a cult car for those who have serious off-roading to do or for those who live in the urban jungle and sport Patagonia apparel. Now prices for these SUVs have gone through the roof, with exceptional examples bringing north of $50,000. Luckily, there is a less expensive, German option. The Mercedes-Benz Geländewagen.
It took guts for Mercedes to introduce this off-roader into the US market over twenty years since it first debuted, but it has become an icon here. While few will dare scratch the surface on what this off-roader can tackle, those who have pushed the boundaries with these vehicles know they are worth their weight in gold. Earlier G-Wagens, such as this 1984 280GE are a good choice for those wanting to experience the G-class magic but who might not need all the modern frills.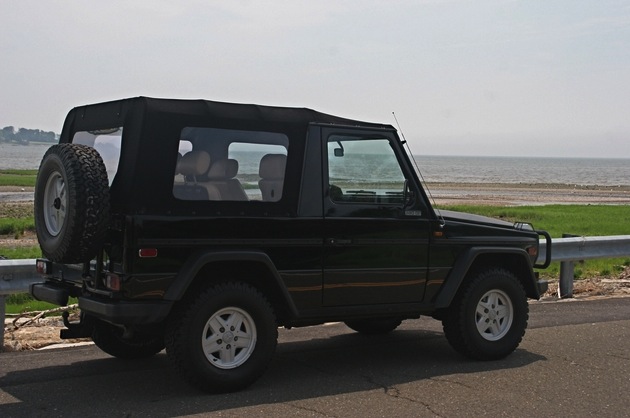 Year: 1984
Model: 280GE Cabriolet
Engine: 2.8 liter inline-6
Transmission: 4-speed automatic
Mileage: 58,550 miles
Price: Reserve auction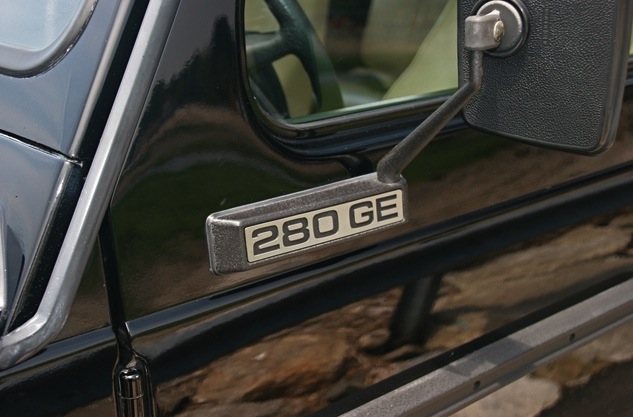 This Rare Mercedes 280GE (G-WAGEN) is in EXCELLENT mechanical and cosmetic condition; all signs of a loving owner! This vehicle was a special order grey market truck. The 280GE G-Wagen combines classic styling, safety, comfort, performance, all terrain capability and unmatched build quality. Many have considered the G-Class to be the ultimate All Terrain Vehicle on the market.

These G-Wagens were the first of there kind. In 1984, when this car was built, there was no such thing as an SUV. These trucks were built originally designed for the military, years before Hummers or SUVs were even thought of! The 280GE "G-Wagen" offers a rare opportunity to own unique vehicle with all of the modern conveniences. She sports a leather trimmed interior, an abundance of comfort and convenience options and the performance of the venerable 2.8 Liter, inline 6-cylinder engine. This motor offers great economy and value. The quality and craftsmanship of the build is exceptional. It carries on the tradition of Mercedes-Benz quality, elegance and safety, that has been the envy of all other car manufacturers.

The exterior is finished in smooth gloss black paint, complemented with a soft and supple tan leather interior. The paint is in excellent condition with very light signs of use. The interior is also in excellent condition with very light signs of use she is clean and fresh. The sharp, classic lines, and timeless styling of this vehicle are unique and unmatched. There are many pre-owned luxury SUVs out there but if you are looking for a unique and beautiful SUV, this is the one!


The engine has just been rebuilt, and is the smooth and responsive 2.8-liter, fuel injected, inline 6-cylinder engine mated to a smooth shifting 4-speed automatic transmission. This G-Wagen is in excellent mechanical and cosmetic condition. She has been owned and maintained by a collector, has had frequent services and shows only 58,524 carfaxed miles. The soft top is new! This is a rare truck and one of the nicest on the market. Enjoy the G-Wagen experience for a fraction of the new truck price!

VEHICLE CONDITION:

· Body: Excellent condition

· Engine: Rebuilt! Less than 100 miles

· Paint: Excellent condition with very light signs of use, great shine and luster

· Bumpers & Fender Flares: Excellent condition

· Interior: Excellent condition with very light signs of use

· Soft Top: New!

· Mats: Excellent condition

· Windshield & Glass: Excellent condition; clear with no cracks or chips

· Tires: New matching set of BF Goodrich all-terrain tires

Wheels: Excellent condition. Rear wheel painted black to match the truck. Please feel free to email at Steven@classiccargallery.com or call at 203 256 9800 if we can answer any questions.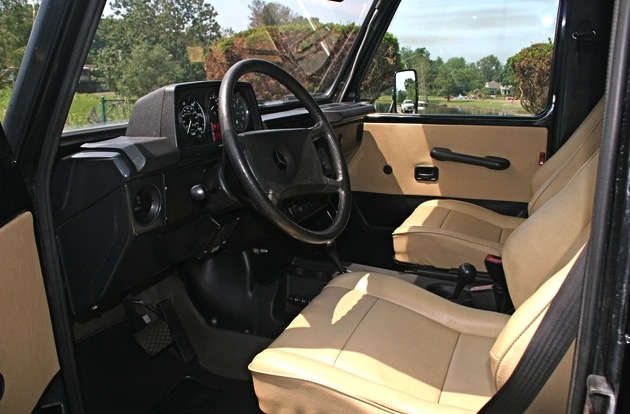 The 1979 230G we featured last month sold for just over $12,000. That particular G-Wagen was down two cylinders, had a manual transmission and while well-kept, wasn't as nicely presented. As of writing this post, this 280GE has hit over $20,000 with almost 30 bids, but hasn't met the reserve. On the seller's website, they have the vehicle advertised at $46,900. This G-Wagen is a nice truck, but it may be tough getting that kind of scratch when the first officially imported G500 four-doors are almost 20 years newer and fetching less on the used market. But, for the person wanting
-Paul