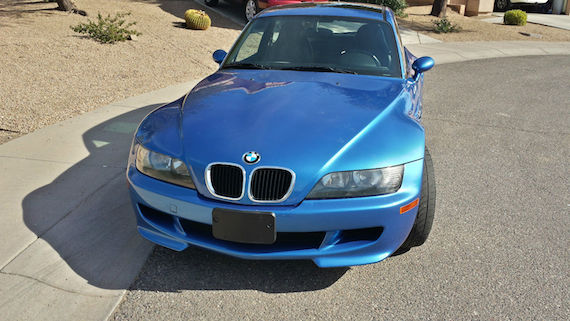 Colors are a fixation with me when I go to pick out a new ride. Oftentimes, the louder the better. In some cases, subtle hues will suit me just fine. When it comes to BMWs, it's hard to beat Alpinweiss (Alpine White), but runner up to that in terms of desirability, at least for me, is Estorilblau (Estoril Blue). This color takes its name from the coast of Portugal that lies a stones throw from Lisbon, where the Tagus river meets the Atlantic and which the nearby racing circuit takes its name. I was fortunate enough to spend time on the beaches there for part of my Springtime holiday. As I peered out to the ocean, I could see the richness of the color in the water that has graced many a vehicle from Munich. One M car that is particularly suited to this color is the M Coupe, such as this example for sale in Arizona that was brought to our attention by our reader Ry.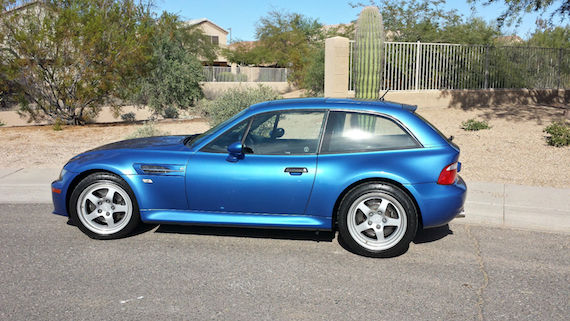 Year: 1999
Model: M Coupe
Engine: 3.2 liter inline-6
Transmission: 5-speed manual
Mileage: 90,000 mi
Price: $18,500 Buy It Now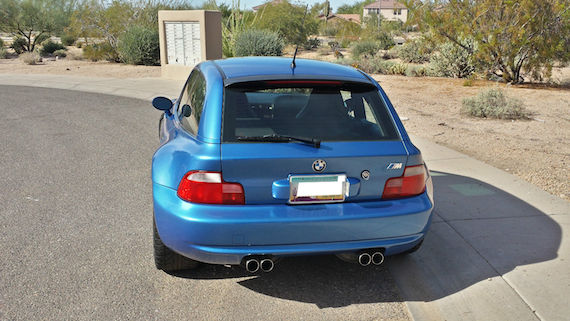 This extremely rare and very fun to drive BMW M Coupe is truly the ultimate driving machine. This beauty was only used as a weekend car by both the previous owner and the current owner. Lovingly maintained with all service records available. Excellent condition with only 2 minor flaws, the scratch above the right rear wheel well and the small piece of faded leather on the drivers seat from the driver sliding in and out of the vehicle. Upgraded to aftermarket Dinon suspesion to enhance the amazing handling ability this car already has. Kelley Blue Book on this car is about $22,000. We have a baby on the way in December and need a car that seats more than 2! Sad to see it go.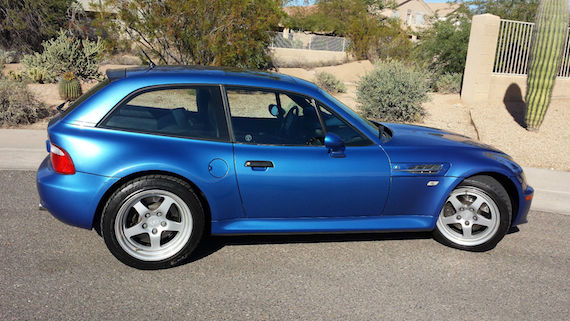 This M Coupe has the earlier S52 motor with 240 horsepower. Nearing 100,000 miles, this is certainly a more accessible way into this purposeful sports car, lest you want to pay around $30,000 for a later, low mileage example with the more powerful S54 lump under the hood. Some may prefer the stock wheels, but I think these aftermarket units lend an air of individuality to the package and give it more of an aggressive stance. Like the E30 M3 and certain 911s, this is one of those cars that is doubtful to lose any value in the near future, as collectors have recognized just how good they really are.
-Paul