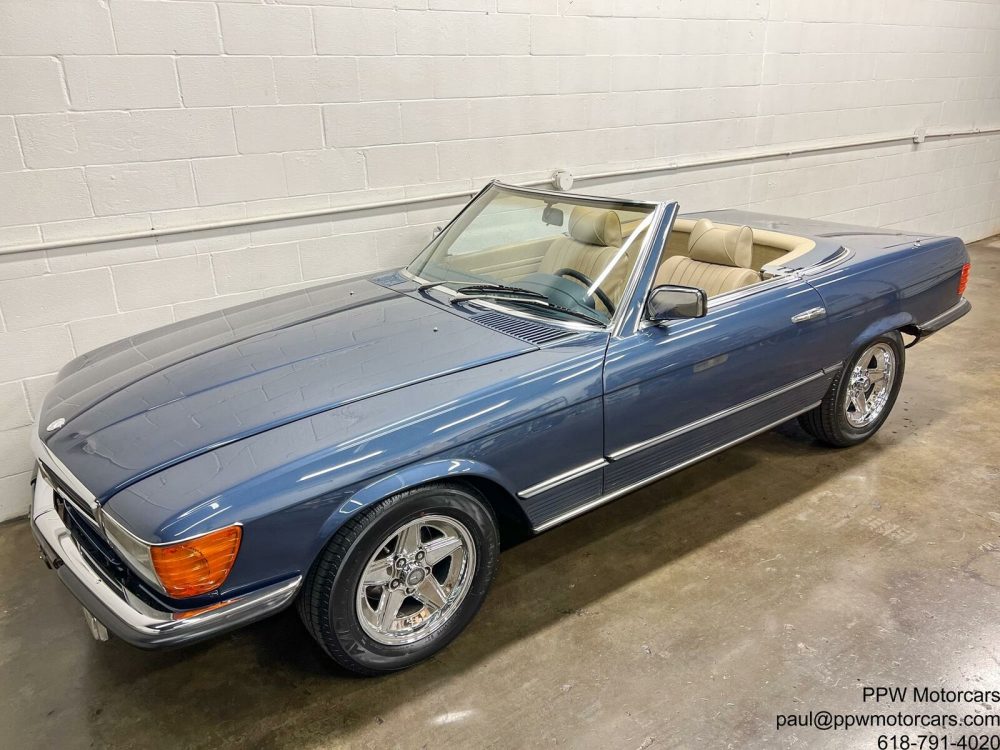 When someone says "engine swap" on an old car, my mind automatically goes to a big V8 swap in an American muscle car. It certainly doesn't go to today's car.
What we have is a 1980 Mercedes-Benz 450SL with a Toyota 1JZ-GTE turbocharged inline-six. Talk about an odd couple. The R107 is so far from the tuner-culture 1JZ that I'm really struggling to see who this appeals to. Toyota fans who want something classy? Or R107 fans who want easy power? Either way, I am extremely impressed with this build. Something I don't say often.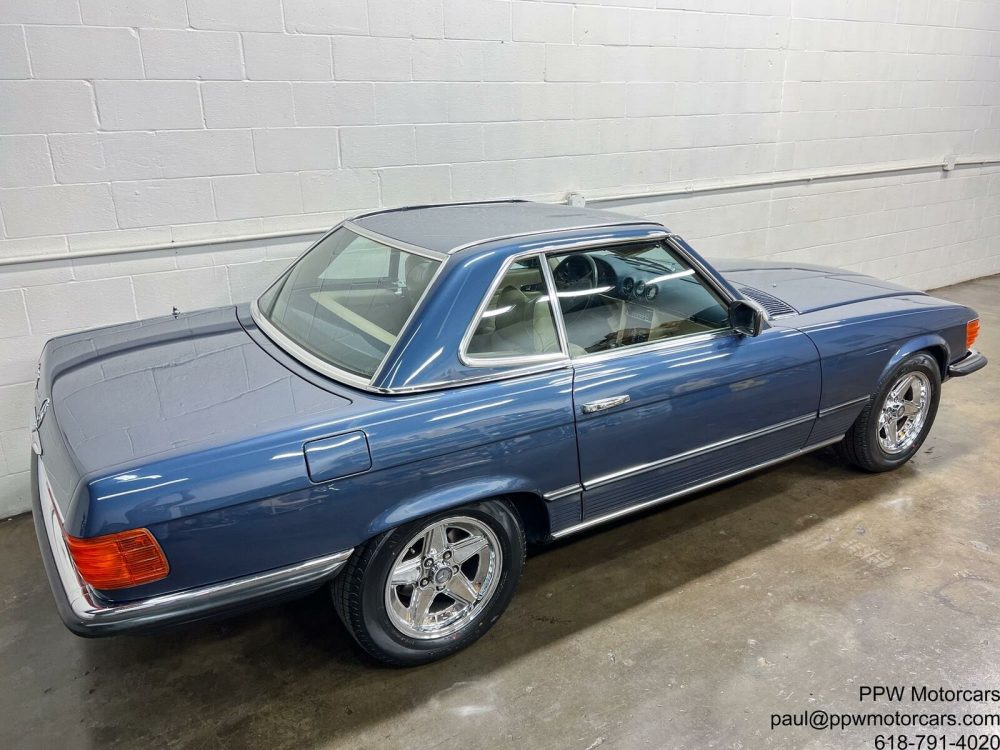 Year: 1980
Model: 450SL
VIN: WDBFA67E4PF080081
Engine: Toyota Turbocharged 2.5-liter 1JZ-GTE Inline-6
Transmission: 4-speed automatic
Mileage: 122,113 mi
Location: Saint Louis, Missouri
Price: $49,900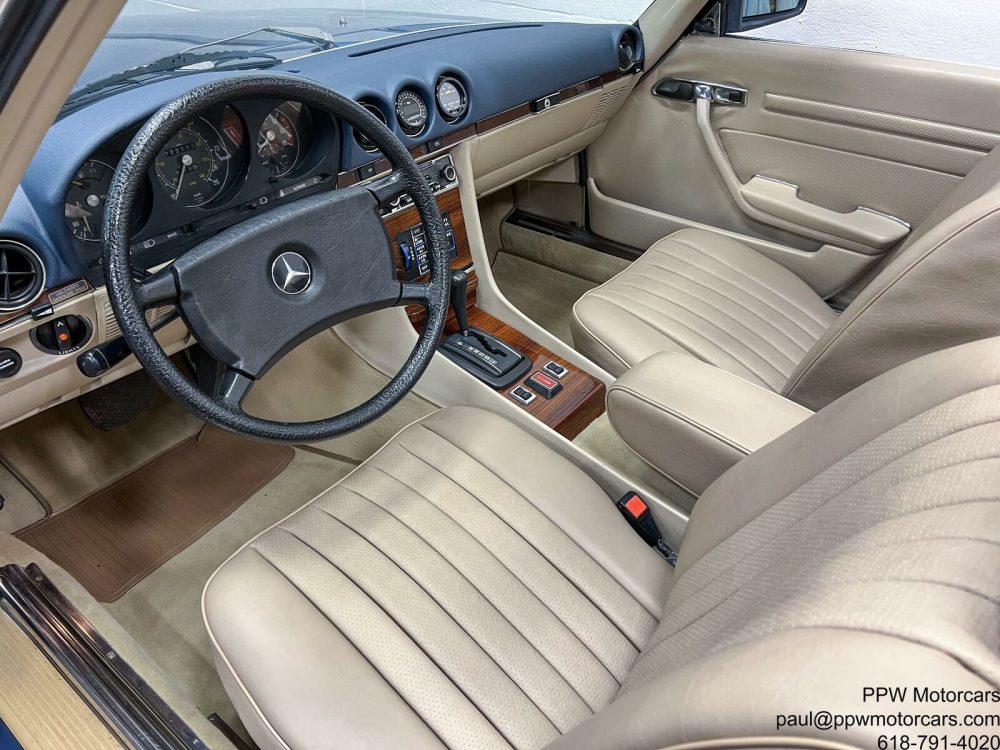 • 1980 Mercedes-Benz 450SL Roadster
• Toyota Supra 1JZ-GTE Turbocharged Engine and Transmission Conversion!!!!!!
o Powerful, Smooth, Dramatic, and FAST!
• Last Year for the Iconic 450SL!
• California Car!
• Wonderful Restoration/Build!
o Bare Metal Repaint in Original Lapis Blue
o New Fender/Door Beltline Trim
o New Rubber Throughout
o Brand New German Canvas GAHH Soft Top
o Brand New German GAHH Carpet
o Refinished Wood
o Brand New Tires
o Major Mechanical Freshening
o New Engine, Transmission, and Subframe Mounts/Bushings
o All Front Suspension Bushings
o New Upper and Lower Ball Joints
o Gorgeous Floors
• Highly Desirable European Bumpers!
• One of Just a Few Produced Worldwide for 1980!
• Top of the Line Model!
• Spectacular and Highly Correct Cosmetic Condition!
• Breathtaking, Correct, and Essentially Flawless Lapis Blue (932G) Exterior!
• Soft, Supple, and Gorgeous Parchment Interior!
• Fitted with Every Conceivable Option!
• Original Becker Radio!
• Brand New Tires!
• Fresh Major Service!
• Original Books, Spare Tire, Jack, and Much More!
• The Best Condition, Lowest Mileage, and Ready to Go or Show Example to Be Found ANYWHERE!
• No Better Early Car is Available Anywhere!
• Incredible Investment Potential!

SHOWROOM PRICE: $54,900
DISCOUNT: $5,000
SALE PRICE: $49,900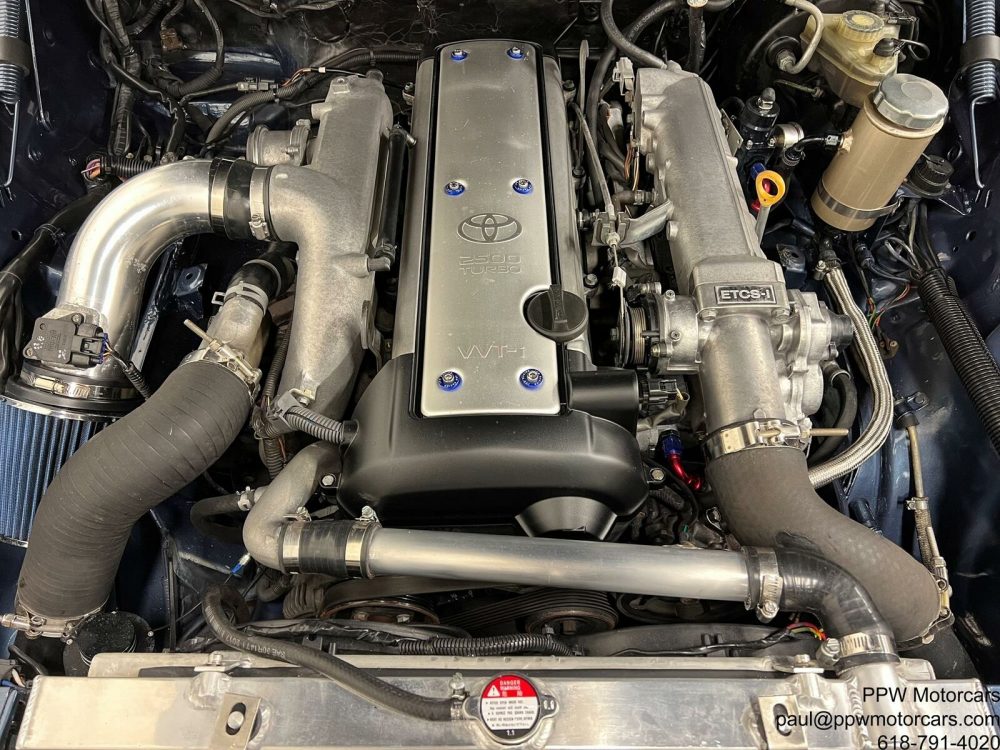 Bravo to whoever built this one. Nothing looks hacked together or out of place, and they finished both the mechanicals and cosmetics. They even went the extra mile to put European bumpers and headlights on the car. Even with the interior a dark blue dash cover was added to match the Lapis Blue paint. As for the 1JZ, oh wow. With simple bolt-ons, even retaining stock turbos it's easy to squeeze 300-375 horsepower out of these and still remain reliable. A far cry from the lumpy V8 of the 450SL. However, who does this appeal to?
For $50,000, it is hard to argue that it isn't worth it. There is a ton of time and money in this one, but who pays that. The biggest 1JZ fans don't want an R107 chassis, and the people spending $50,000 on R107s don't want turbo Toyota engines under the hood. As confusing as it is, there is probably a buyer out there for it, but who knows how long. I'm glad to see exists, but maybe it's a little hard to understand the market this one appeals to.
– Andrew