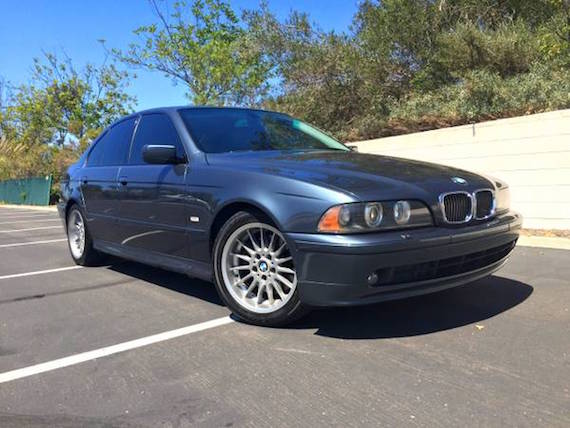 The E39 M5 is certainly the king of the hill when it comes to balanced and clean super sedans. It has enough power to blow the doors off of most sports cars, inherent chassis balance to make twisties fun, enough luxury to make you feel great, and styling that deftly melds classy and aggressive. While the M5 deservedly gets a hefty share of 5-series fandom, the E39 540i approaches many of those capabilities at a fraction of the cost – both up-front and in maintenance. The available 6-speed manual further bolsters its driver's-car cred, creating a slick executive sedan that chooses subtlety and quiet capability over M-powered and -badged bragging rights.
This beautiful grey example came to our attention thanks to reader John. For sale in Orange County, it has just about every option and has been owned by a "super anal BMW enthusiast." I'm sure there are plenty of jokes there for BMW haters but we'll focus on the intent, which is corroborated by beautiful presentation inside and out and with a strong list of maintenance over the last couple of years. The sharp cross-haired, M5-aping M-tech front fascia wasn't available until 2003, meaning this 540i gets the exceedingly simple narrow oval aperture shared with the lower 525i and 530i. All the better for flying under the radar while the 282hp V8 and 6-speed create plenty of smiles. Perfect Style 32 wheels complete a package that doesn't stand out but does stand up to the test of time. With a diligent owner and just 107k miles, this can make an outstanding highway commuter for years to come.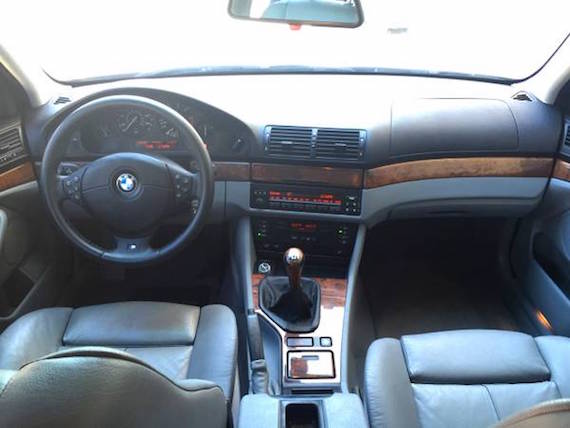 Year: 2001
Model: 540i
Engine: 4.4 liter V8
Transmission: 6-speed manual
Mileage: 107,223 mi
Price: $12,990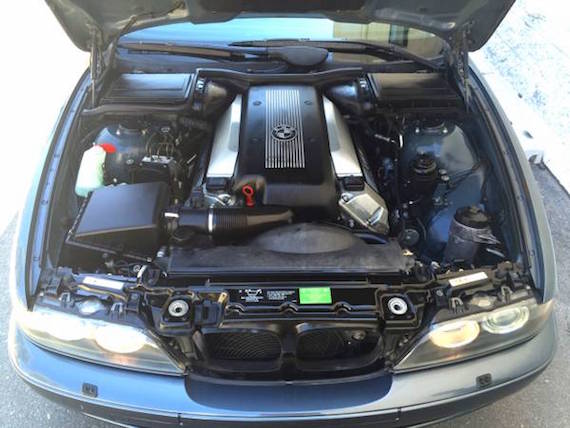 2001 BMW 540i Sedan 6peed manual with only 107000 original well maintained miles. The vehicle is in excellent condition and owned by a super anal BMW enthusiast. All necessary repairs and services have always been completed on time with records from reputable independent BMW shops. All the typical E39 540i problems have been addressed and taken care of.

Oil changes are done every 7,500 miles through the dealer and major maintenance has been done through BMW authorized independent repair shops. I have records for the following work which was completed within in the last 10,000 miles or so :

New Clutch and flywheel
New brakes/rotors and brake fluid flush
Cooling system overhaul
New Valve cover gaskets
New Valley pan gasket
New Timing chain cover gaskets
New alternator and battery
New front control arm bushings
New tires and alignment
New battery (1 month old )

There are no rips or tears in the leather and all electronics work with no issues.

The car features:

Sports Package
Premium Package
Cold Weather Package (heated seats)
The color is anthracite grey with grey leather interior

The title is clean and the registration is good till next January. This vehicle is extremely rare and hard to find in good condition with up to date service history.

This is a one of a kind vehicle LOW BALLERS will be ignored.

Most of the ad positively reflects a car that has been well cared for, but the last sentence reveals the kind of hyperbole that led the seller to list the car for roughly twice the Blue Book value. No sir, this is absolutely not "a one of kind vehicle" – BMW made almost 10k 540is in 2001 alone and over 80k over the lifespan of the E39. Sure, a minority of those came with the 6-speed and these package options, but I can guarantee it wasn't just one. While I realize KBB is not the final word on what a car should cost, it's a decent guideline, and $12,990 is a gross overestimation when KBB quotes $6,725 for an excellent example with this mileage and these options. No matter how you cut it, this car isn't worth anything over $10k. The seller is going to have to listen to some low ballers or keep the car in his garage.
-NR