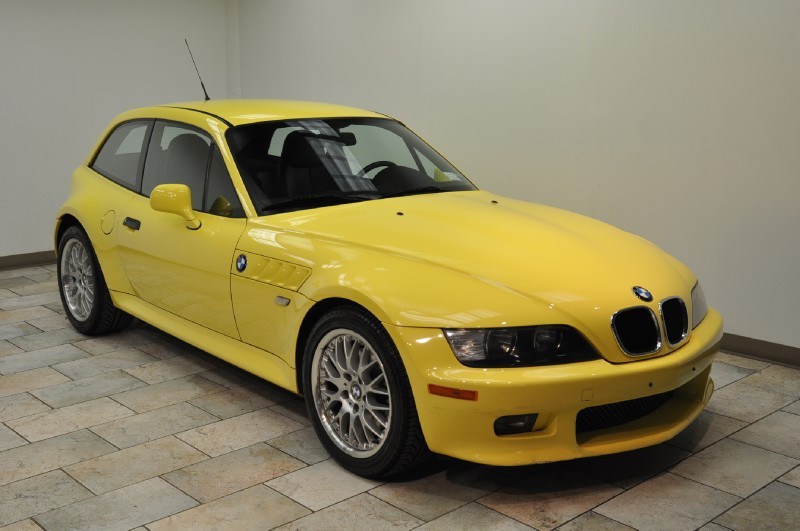 We've featured a lot of M Coupes over the past few months and it's clear that the market is steadily rising for these beastly little rockets. But seldom seen is the variant with the less powerful engine, the Z3 Coupe. It may not have the sharper edges of its M sibling, but it still included a 3.0 liter inline six and good reflexes. Being a dark horse often translates into good value. This Dakar Yellow Z3 Coupe for sale in New Jersey has the 5-speed manual gearbox and a good option seeking M Coupe fun but perhaps don't need brute strength as a part of the equation.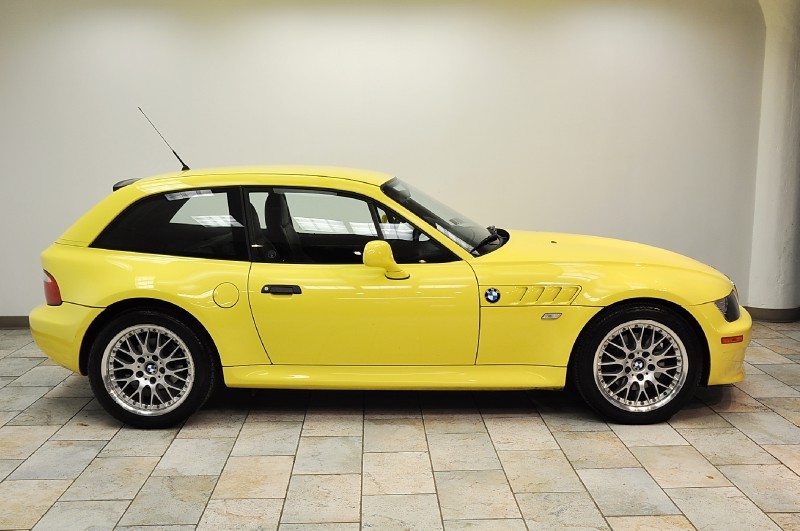 Year: 2001
Model: Z3 3.0i Coupe
Engine: 3.0 liter inline six
Transmission: 5-speed manual
Mileage: 75,056 miles
Price: $17,399
2001 BMW Z3 3.0i

DON'T MISS THIS BEAUTIFUL EXCLUSIVE DAKAR YELLOW COLOR!!!!

Price(s) does not include documentation, licensing, registration fees and taxes.

There is still plenty of tread left on the tires, practically BRAND NEW. The paint has a showroom shine. This vehicle was tastefully optioned. With just approx. 75K miles, this car is barely broken in-considering its production year. Mainly highway mileage. Very clean interior! This vehicle was owned by a non-smoker. Very smooth ride! All interior components are in excellent working order. Competitively priced for a car of this rarity.

-At 47k Pads and rotors replaced as scheduled.

-At 60k mile service performed on schedule, along with thermostat replacement,

-Tires just recently replaced and much much more, approx. $6,300 in service records and receipts available for this vehicle.

It was pampered and taken very good care of. You will NOT find this same car, 1 yr. of production only, in this rare color or in this condition. GOOD LUCK!!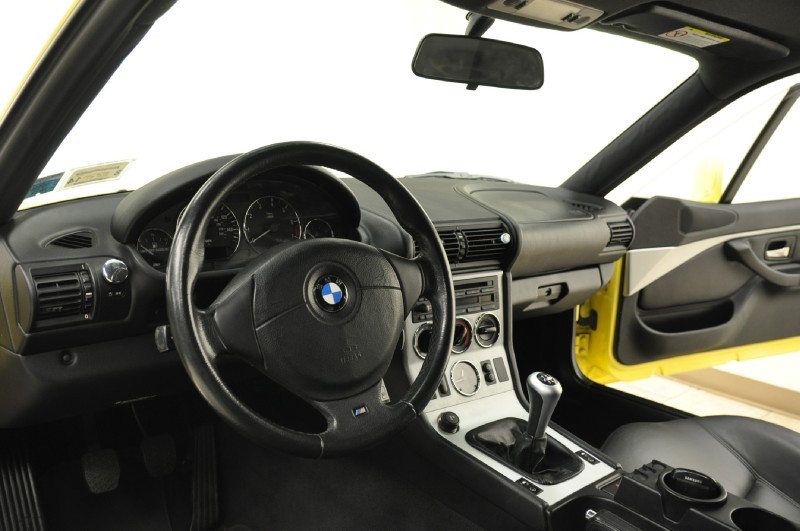 The seller states that the Z3 Coupe was produced for only one year, but in fact, it was produced from 1999 through 2001. At first, the Coupe was available with the 2.8 liter inline six, followed on by the 3.0 liter one year later in Europe and in 2001 for the US market. The asking price seems to be a bit ahead of the curve. If the car had 50,000 miles or under, it would be a bit more palatable, but M Coupes with the S52 engine are not selling for much more. It's nice, though, that service records are available, as the 70,000 to 100,000 mile range is when a lot of things can happen and when servicing is paramount. Regardless, this Z3 Coupe looks to be a fairly straight example of a seldom seen modern Bimmer. If this car could be had for somewhere around $13,000 to $15,000, it would be worth a second look.
-Paul