Warning!
This post is in our archives. Links in this post may have been updated to point to similar cars available to bid on eBay.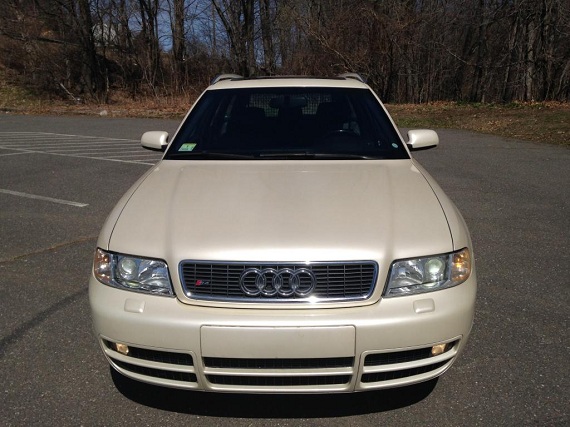 Production numbers. They are just one of those things that people like to keep in their back pocket; a trump card to make your mass-produced automobile feel a little bit less mass-produced. It's amazing, because along with a general love of cars, it is one of the few things that unite different brands, countries, makes, models and categories – everyone wants to tout how special or unique their particular model is. Of course, some of those cars are, in fact, quite rare; Ferrari 250 GTOs, Bentley 4.5 Supercharged Open Touring Le Mans bodies, Bugatti Type 57s. Yes, if you claim you've got one of x number of those, you're talking very, very special. When we get to the 1960s and production assembly lines really heated up, and especially into the 1990s where even some of the "special" cars such as BMW's M-division ceased being hand-built, then it's really a matter of taste and preference, in my opinion. What annoys me about these production numbers is that they're often misquoted, built on internet legend, and can be manipulated in just about any fashion. But here we are, with an already pretty neat Audi S4 Avant; made more rare by being a 2002, then made more rare by being Pearlesant White Metallic, and even more rare with black leather. I bet it was made on Tuesday, too – that's a rarity as well. A claimed one of three, what matters to enthusiasts is that twin-turbo V6 in the classic Avant package with a 6-speed manual: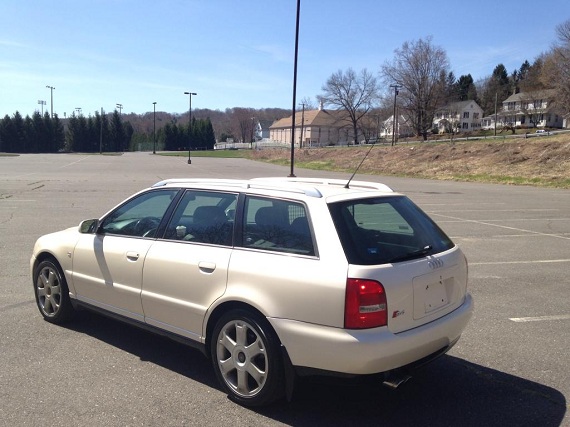 Year: 2002
Model: S4 Avant
Engine: 2.7 liter twin-turbocharged V6
Transmission: 6-speed manual
Mileage: 125,524 mi
Price: Reserve Auction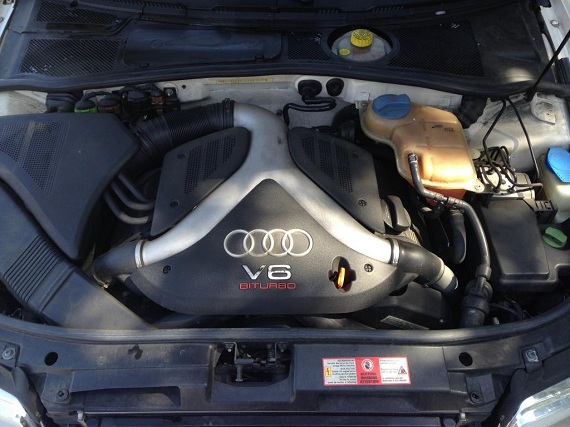 For sale I am selling my 2002 Audi S4 Avant Quattro 2.7L Twin Turbo. I've had the car since 2006 and loved every bit of it. In 2002 Audi imported only 95 S4 Avant's. Of the 95 produced for the U.S market only 3 came in Pearlscent White so this one is 1 of 3 ever made! Not all 3 had the black interior, in other words the car is as rare as it gets! The 2.7L engine fires instantly with no issues. Motor is healthy and solid. At 105-K I replaced the timing belt, water pump and pulley. So you don't have to worry about it until 200-K miles. Also the rear wheel bearing has been done. The 6-speed manual transmission shifts smoothly thru all 6 gears. Clutch is strong and it does not slip. The outside body is clean and well kept. The original owner painted the bottom rear bumper along with side skirts in black color, under neath it you can still see the original pearl. The interior is clean and well kept. The pixels on the cluster are good and not faded like most S4's. All 4 tires are in excellent shape with a lot of tread left on them. The car runs strong and it is ready for its new owner. Absolutely no test drives, no day dreamers and no tire kickers, only serious adults, thank you.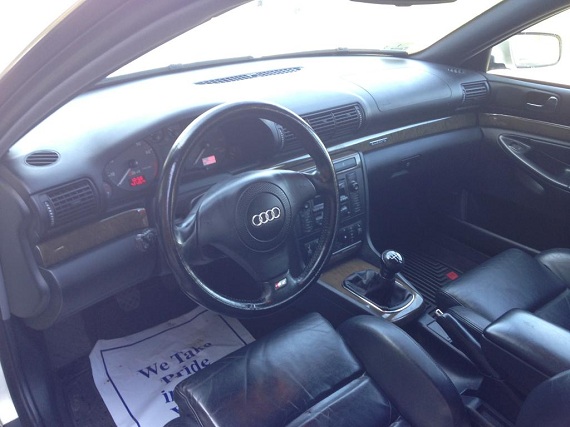 I'm sorry about my production number rant, and hope I didn't offend anyone. Yes, of course, your car is quite special. This S4 is indeed rare in the color combination; though I don't think the Pearlesant works all that well on the S4 shape. It tends to lose some of the definition and look a bit…well, Beluga whale-ish. But perhaps you're into caviar, and that's where the interior will suit you; a sea of black awaits the driver. Just seems a bit dreary to me honestly after seeing the Nogaro interiors. So, practically speaking, this isn't a car for me. But if you're interested, there's mechanical work done in the last 20K, which is great, but then the wheels are curbed and look tired and the rocker/bumper painting is a bit odd. Overall, I'd expect this Avant to change hands around $11,000 – $13,000; they're not likely to slip much lower and if the miles are kept in check will probably appreciate over the coming few years. In that time, you'll have a capable, fun car with plenty of scoot that can carry the family in any weather. Viewed that way, there aren't many good alternatives to this car!
-Carter