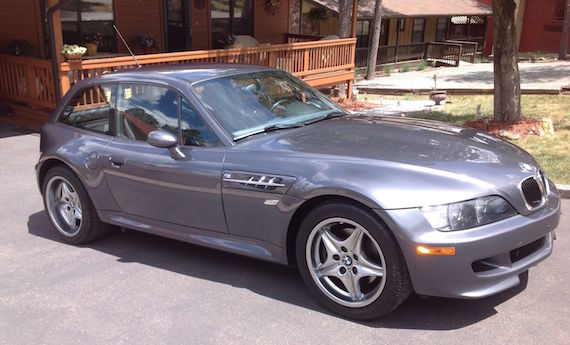 Following on to the 1999 BMW Z3 2.8 Coupe we saw earlier in the week, here's a car at the other end of the E36/8 production run spectrum, the 2002 M Coupe. Enthusiasts know these are the ones to get, as the late model M Coupes are packing the desirable S54 engine. This example for sale in New Mexico is one of the few made without the sunroof, sure to please those looking for a track day hero.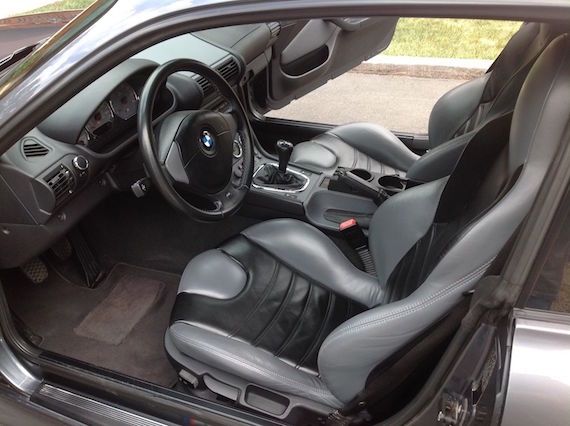 Year: 2002
Model: M Coupe
Engine: 3.2 liter inline-6
Transmission: 5-speed manual
Mileage: 68,360 mi
Price: No reserve auction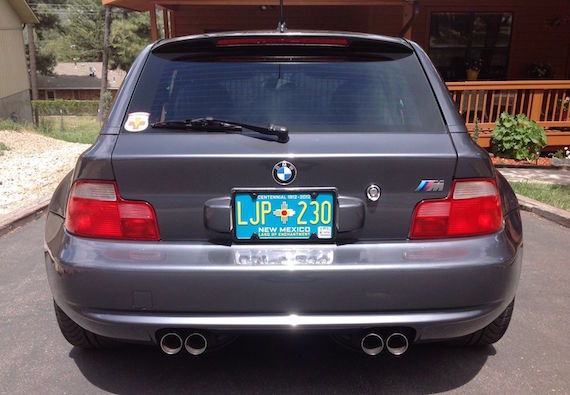 Listed as a no reserve auction, an unmolested STOCK 2002 S54 powered M Coupe. Average sale of these cars with this mileage is around $45,000 and price has been increasing and will continue to increase. Starting @ $38,500 to ensure you can buy now and resell for more down the road!

For sale is the M Coupe my wife and I bought in November of 2002. A great car for our GT touring. Outstanding performance and room for our luggage for a considerable journey (sorry Porsche 911, no sale). For Sale now as the wife wants to travel with her two dogs, and NO…they are not getting in the Coupe. Driven hard? Ask for a picture of the original front brake pads….still about a 1/2 inch showing!

This a super car for both enthusiasts and collectors. The S54 powered M Coupes have to be the quickest 6cyl cars ever made by bmw and only 340 or so 2002 M Coupes were made for N American sales. Our Steel Gray over Gray/Black interior with no sunroof, is one of only 5 made in 2002. You will not pull up next to one just like it ever at a red light.

For super descriptions of the various M Coupes features, specs, variations, issues and values, google the M Coupe Buyers Guide. Listings and articles there will give you a good picture of what these appreciating cars are doing in today's collector market. Below is a copy of their maker update on Coupes. The average price on a S 54 powered coupe today is $56+ thousand dollars.

Currently Listed: 44 Average Asking Price: $35,340.42
S52: 31 S52: $25,818.44
S54: 13 S54: $56,569.83

While used car dealers can only list items like "Power Steering, Air Conditioning, etc", as the owner since 2002 I can give you all the dope on this specific car. It has NEVER been in an accident, flood, track day, hailstorm, through a car wash, or contest of speed. It has always been garage parked. Oil changes every 5000 miles with Castrol TWS 10W-60.

There are no major flaws in the car's paint…I have such a polish on the paint my wife's white flowers are reflecting in some photos.

Current service status (car @ 68340 miles)
Gear box and differential fluid changed @ 50,000 miles
Major inspection (valve adjust, coolant, belts, spark plugs, coils) @ 60,000 miles
Con Rod bearings replaced @ 60,000 miles*
Fresh Oil and filter change
Plenty of tread left on Michelins
New OEM BMW Windsheild installed about 3000 miles ago. (Rock Hit)
Both seat bushings replaced with solid polymer. Seats do not shift to and fro!
Auto dim rear view mirror replaced with improved (?) model 3 years ago.
Original VIN# labels on all body panels
Shift pin recall has been done

*Many/Most S54 BMWs of this era had Con Rod bearing issues. M3 cars got recalled while M Coupes got a 6 year warranty. At 60,000 miles my oil analysis showed high lead and copper. I then had a Houston shop replace the Con Rod bearings ($2000.00). Current Oil analysis is now normal. Any buyer of an S54 powered Coupe should be aware of this issue. Now a non issue with this car. All service records since 2002 come with this car. Service manual, owners manual, all keys and two remotes for the optional alarm, a 2002 M brochure, window sticker and all other items from the selling dealer will go to the buyer.

This the BMW description of the car as delivered, We added the dealer installed BMW Alarm and a full set of M mats for the interior and rear hatch compartment.

Notable Options:
Cupholder (S442A)
Radio – BMW Business CD RDS (S658A)

Other Options:
Acoustic Belt Warning (S845A)
Passenger Airbag (S243A)
Air Conditioning (S530A)
Car Telephone Preparation (S640A)
CD Changer I-Bus Preparation (S692A)
Cruise Control (S540A)
Dynamic Stability Control (DSC) (S210A)
Green Stripe Windscreen (S354A)
Heated Windscreen Washer Nozzles (S314A)
HiFi Loudspeaker System – Harman Kardon (S674A)
Language Version – English (S853A)
Limited Slip Differential (S209A)
Luggage Compartment Net (S413A)
M Leather Steering Wheel (S710A)
License Plate Holder (S992A)
Heated Seats (S494A)
Side Airbags (S260A)
White Direction Indicator Lights (S785A)

Buyer to pay $500 deposit within 48hrs of sale via PayPal. Total of funds must be in sellers possession, and verifiable, before the vehicle will be released to buyer or buyers transport. Buyer to arrange shipping if not picking up the vehicle. I can drive the car to El Paso, Albuquerque, or Roswell airport for delivery to buyer.

If you need a specific photo or additional information just send me a message, happy to oblige!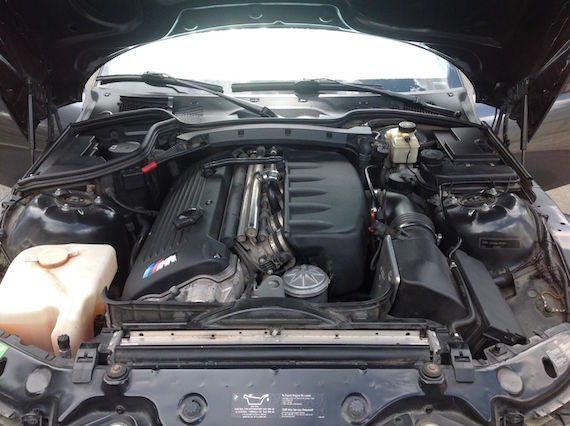 At no reserve, this M Coupe should be a good bellwether as to where prices are going. I like the fact the seller took a survey of the M Coupes, both S52 and S54 engined variants, on the market. The starting bid might seem a bit high, but it's not far off the mark from where we've seen a few of these late model M Coupes settle of late. The last 2002 M Coupe we saw had just over 40,000 miles and sold for $32,600 back in January 2014. The market has moved on a bit since then, so it will be interesting to see where bidding lands for this non-sunroof example.
-Paul