I don't like SUVs. This is nothing new to those who read my posts on GCFSB. But there are a handful of models from this vehicle genre that I don't mind. It's a short list though, that includes the following:
1. Mercedes-Benz Geländewagen
2. Series 1 Range Rover
3. Land Rover Defender
4. Lamborghini LM002
I'm not sure I'd count the GMC Typhoon on this list, since it wasn't made to go off road. But I always admired this vehicle in any case. Another outlier on this list is any first generation BMW X5 3.0 with a 5 or 6 speed manual. Outfitted with thicker sidewall tires and three pedals, it could prove rather useful as a second hand workhorse while throwing in a little bit of that BMW driving panache. Here's a fairly clean X5 5 speed for sale outside of Philadelphia.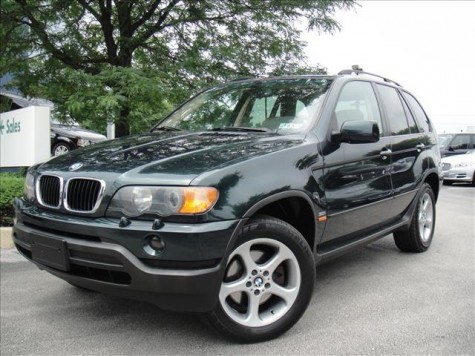 Very rare stick shift BMW X5. This SUV is in excellent condition and has a certified clean Carfax. It is loaded with factory navigation, sport package, sunroof, premium leather, premium sound and much more!
I would wager to say that given the asking price and the fact this is not the more popular automatic version, a deal could be had here. Depending on how long this has sat on the dealer's lot, you might be able to walk away with this X5 in the $13k range. While it is no spring chicken with 97k miles, the 3.0 inline six is the bread and butter BMW engine, known for its reliability, and with a manual transmission, servicing costs are sure to be less over time. The only thing I would do is lose the subwoofer in the back, as it compromises space.
Whenever I see one of these manual transmission X5s pop up, I think, well, if you must have one of these things, why be like everyone else and drive a steaming pile of suck, such as a Toyota Highlander or Honda Pilot, when you could snag something with better build quality and driving dynamics and stick out from the crowd? In this shade of green with tan leather, this would fit right in at the country club parking lot.
-Paul