The BMW E39 is a favorite of mine, along with a good number of our readers here at GCFSB. Whether it's the sedan or Touring model, 525i or beastly M5, the entire lineup is appealing. We featured a 530i last week and here's another one, but this one has the proper OEM wheels and looks a lot more tasty in black.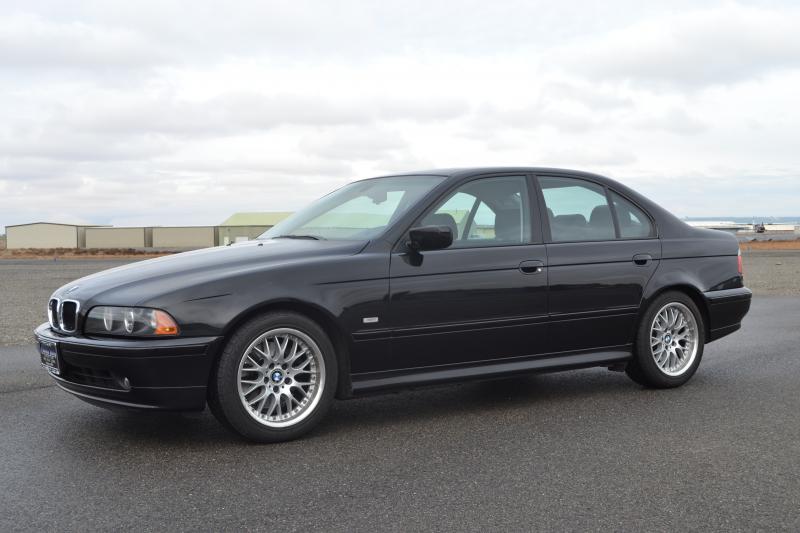 Sport & premium pkgs, DSP audio, xenon lights, fold-down rear seats, new Michelin Pilots, just serviced, original owner, non-smoker, always garaged, old-school maintenance, full records, all books, four keys, window sticker, never damaged, no winters, kids or pets, impeccable.
This is certainly a rare chance to get a nearly new E39 530i, but at almost $17,000, you are approaching M5 money. For some, the M5 might be just a little too much, but $14,000 or $15,000 is about as good as it gets for a clean 530i these days. I'd of course rather have the 5-speed manual, but I certainly wouldn't pass up a mint condition E39 like this if I was in the market. Even though this car is not that old, I'd wager to say that 20 years on, the styling will still look fresh.
-Paul