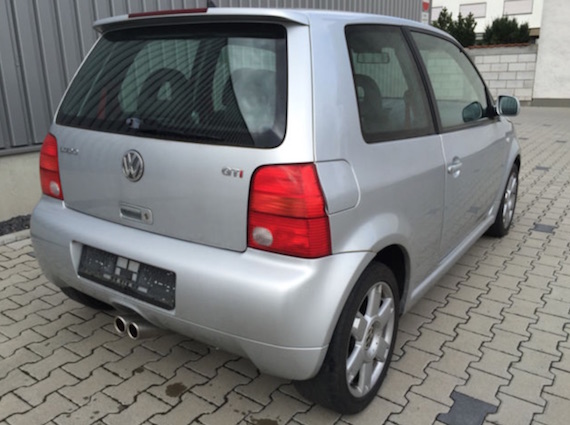 After taking a peek yesterday at that miserly Volkswagen Lupo 3L, the thought crossed my mind as to what other interesting models might have existed in the Lupo range. I had a vague recollection there was a GTI version, but I couldn't remember if it were a concept or indeed a series production car. Sure enough, Volkswagen put a Lupo GTI into production during a time when the original GTI, the Golf, became bloated and started losing its edge. This Lupo GTI was much more in the spirit of the Mk1 Golf GTI, taking a small hatchback and wedging a large four cylinder under the hood, this time in the form of a 1.6 liter lump producing 123 horsepower. This was enough to launch the Lupo GTI from 0-60 mph in under 8 seconds.
For those fortunate enough to live outside of the US and Canadian marketplaces, you can buy a Polo GTI nowadays. However, that Polo is a bit larger than the Lupo GTI, echoing the footprint more along the lines of a Mk2 Golf. I'm still waiting for VW to announce an Up! GTI, but until then, check out this low mileage Lupo GTI for sale near Frankfurt, Germany.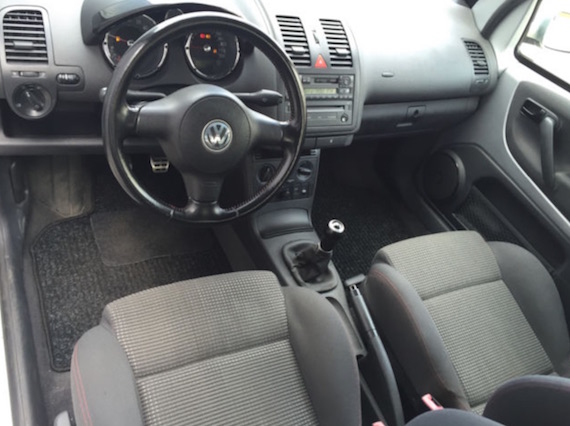 Year: 2003
Model: Lupo GTI
Engine: 1.6 liter inline-4
Transmission: 6-speed manual
Mileage: 73,000 km (~ 45,360 mi)
Price: €9,500 (~ $10,839 USD)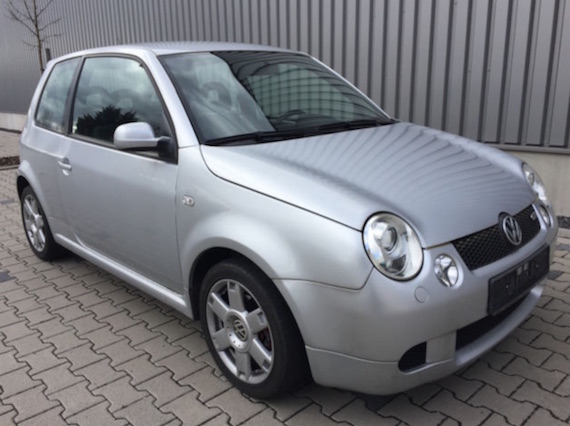 Vehicle has had no accidents and 73,000 original km! There are normal signs of wear. The sale is on behalf of our customers! All information should be considered due to possible errors or mistakes indication! (Check vehicle equipment necessarily locally) — E-mail can not be answered for lack of time / telephone inquiries are welcome! — Please make an appointment before a tour! Thank you.
As I dug deeper into the details on this Lupo GTI, I realized it was a bit of a contemporary of my current ride, the R53 MINI Cooper S. While the R53 Cooper S packs a lot more power from it's 1.6 liter engine by way of supercharger, some of the details are similar, such as the Lupo's size, it's center mounted exhaust and 6-speed gearbox. Then again, the Lupo really wasn't marketed as an upmarket premium compact like the MINI was. The GTI variant was more of just a fast version of basic transportation. Given its light weight, though, it was great that VW exploited this platform and made a cracking hot hatch out of it. At over $10,000 USD, I doubt this Lupo GTI will change hands anytime soon. There's a number of vintage Golf GTIs you can get into for that price, along with Sciroccos and Corrodos. But, if you want a cheeky, chuckable little runabout with some muscle, this is a fun option.
-Paul