Warning!
This post is in our archives. Links in this post may have been updated to point to similar cars available to bid on eBay.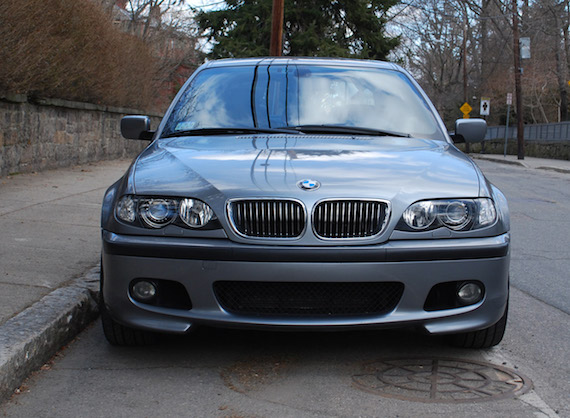 Age, as they say, is but a number. And so it goes sometimes with cars that we come across here at GCFSB. We've seen some vehicles with well over six digit mileage that stagger the mind with their immaculate condition. Such is the case with this 2004 BMW 330i ZHP for sale in Massachusetts. This car has passed the 150k mile mark but looks as crisp as when it left the showroom. Chalk it up to one fastidious owner who follows the folks over at ZHP Mafia, a site dedicated to the performance package offered on E46 sedans, coupes and convertibles for a few years.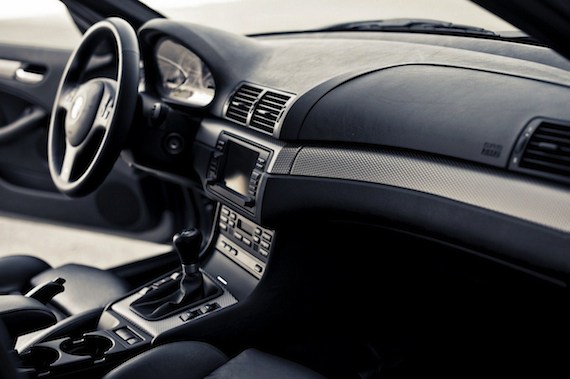 Year: 2004
Model: 330i
Engine: 3.0 liter inline-6
Transmission: 6-speed manual
Mileage: 151,000 mi
Price: $13,900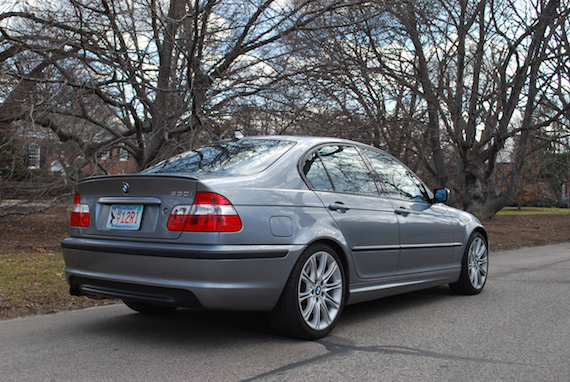 Hi everyone, I am selling my beloved ZHP. The family has expanded enough now that I need a larger sedan.

The car has 151k miles and is basically in mint condition both in how it drives, the interior and exterior. That's not an exaggeration, anything worn has been replaced, always with OEM parts, by a BMW specialty repair shop in Boston over the last 5 years I've owned it.

Truly a car meant to be enjoyed by an enthusiast. I don't need to sell it, but I fear I just won't drive it anymore, and my garage only holds 2 cars (care has always been garaged)…The only other thing to mention is that the car has been in a minor front end collision. No frame damage, got a new hood, headlights, cooling system, bumper and misc parts out of it. I have Liberty Mutual's BMW Performance insurance, so all were replaced with OEM parts by the best repair shop in Boston. Accident was about 1.5 years ago, and car drives exactly the same as it did before.

Quick specs:

2004 ZHP 330i sedan
VIN: WBAEV53494KM05591
10/2003 build date
Cold Weather Package
Xenon headlights
Black leather interior (not alcantra)

Notable updates:

Dinan Stage 3 circa $5000 (minus suspension which I think is too stiff–replaced with ZHP stock):
Dinan exhaust, stage III engine software, throttle body, front strut brace, cold-air intake, floor mats

Diffsonline 3.73 Limited Slip Differential (OEM BMW Motorsports) Circa $4500

– BMW Performance SSK
– OEM Euro autofold mirrors (they work, bought brand new ones and had programmed properly!) with OEM European aspherical mirror glass
– OEM clears (front + rear + side)
– OEM Nav (updated with 2014 maps and latest MKIV software) with reverse camera (which is fabulous)
– OEM AL Xenon headlights (replaced 1 year ago)
– OEM Bluetooth TCU (latest)
– OEM Aux (currently connected to an AirEnabler for wireless music streaming via iOS devices)
– OEM 6 speed shift knob illuminated
– replaced all 4 OEM #135 wheels 2 years ago with brand new ones. Running Michelin Pilot Sport A/S, 1 season on them
– Winter wheels = OEM #119 (17×8) with new Vredestein Wintrac Xtreme performance snows
– OEM M door sills
– OEM first aid kits under both front seats
– added full size spare on 17″ steel wheel
– swapped steering wheel to tri-stitched perforated leather wheel (m3)
– Has had all recalls, including rear taillight, and passenger airbag
– had a blown speaker last year, so I put in the Bavarian Soundworks speakers to replace the blown HK ones (connected to stock equipment). The sub remains the original HK subs
– Replaced the rearview mirror with one from a 2012 e90 (compass mirror, garage door opener, auto-dim)

I have a book 3″ thick with receipts… you name it' it's been replaced with OEM parts–water pump, oil pump, fuel pump, suspension, brakes, all the plastic trim pieces in the interior that had chipped or cracked…

Like I said, the car is mint… Actually, the drivers seat leather is a bit worn from me sitting on it all day. Not ripped, always conditioned, still excellent shape, just not "mint."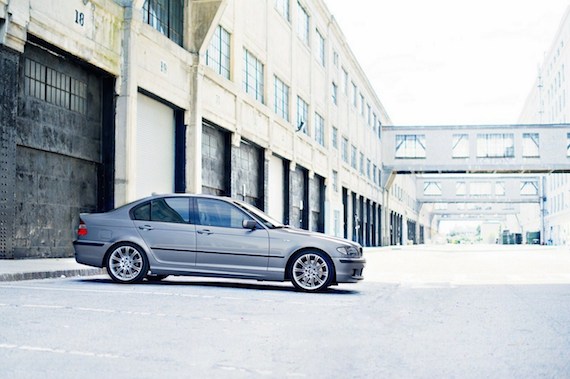 As someone who used to live in the Boston area, my hats off to the owner for keeping such a clean ride in the face of such things as nasty winters and daunting parking situations. While the car isn't perfect, and had a minor fender bender, I find little to fault here and a huge binder of receipts is always a reassuring thing for potential buyers. The price is strong for a ZHP with such mileage, but I've seen few nicer examples as of late regardless of what the odometer says. The ZHP was a small performance blip in the history of a company known for providing its owners driving pleasure. While overshadowed by the multitude of M3 models available throughout the E46 run, these are special cars indeed and the closest thing you could get to an E46 M3 sedan from the factory.
-Paul