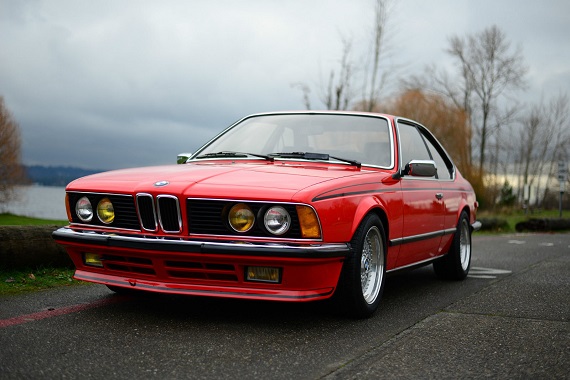 Perspective is an interesting thing. This came to mind when considering this E24 for several reasons. First off is how some people like certain perspectives of cars more than others. For me, the best angle of the E24 is the 3/4 rear shot, which accentuates the flowing roofline, the subtle drop in the trunk, and tucks the long hood in just slightly while not masking it. It makes the car look both elegant and aggressive. However, to this car's seller, the best perspective is clearly the front as there are no less than seven pictures of the front of the car but effectively none of the side or rear that are at all meaningful. Now, perhaps that wouldn't matter much to a perspective buyer of this European specification 1983 635CSi if the price were quite aggressively low. Instead, though, it is quite aggressively high, which brings me to my second point about perspective. That is, how much a car is worth is really a perspective of both the seller and the buyer. It would seem that amongst more rare models, the initial attempt at pricing generally seems like a Hail Mary – a hope that someone, somewhere will say "That's the car that I want, regardless of price" and ante up. Obviously, what a car is worth to the seller in terms of either sweat equity or sentimental value does not necessarily equate to market value for a buyer except in rare occasions. So, let's consider today's 635CSi: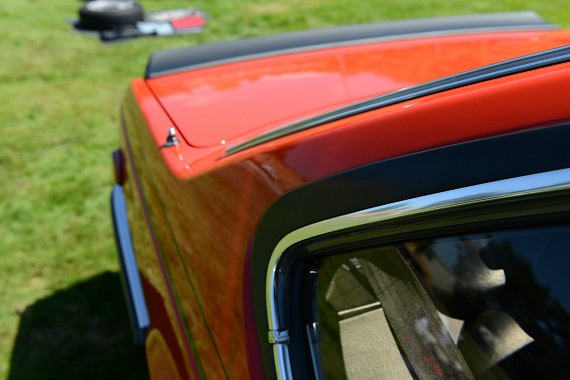 Year: 1983
Model: 635CSi
Engine: 3.4 liter inline-6
Transmission: 5-speed manual
Mileage: 174,039 mi
Price: $23,000 Buy It Now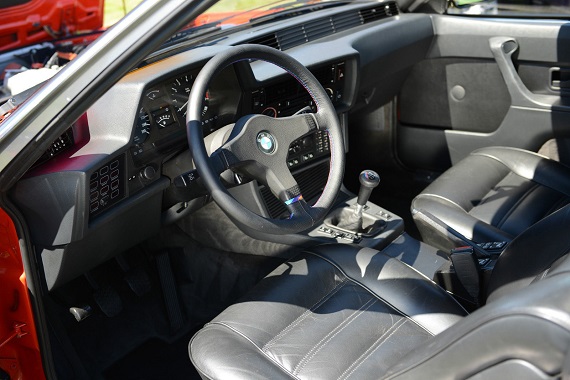 2014 BMWCCA Puget Sound Chapter Concours 1st in class Winner

Euro model 1983 635csi Henna Red with Sports Package

Condition:
Concours condition, no ding or dent, on crank on interior, no rust, rebuild euro model engine,all original paint except front bumper repaint in one of the best paint shop around Seattle area- queen city auto rebuild, professional color blended no color differentiation.

Features:
Optional electronic adjust seat, optional heated seat: unplug the connector because bad for leather and will cause old vehicle self-burning, optional sports package includes: 5 speed closer ratio (dog-leg) sports getrag transmission, rear 25% lock LSD, sopiler and body strip. Rebuild BBS RS211(optional on M635CSI) Wheels and Continental DWS tire (cost more than 4000$). New done steering Wheel.

Problems:
Because I do not have time to drive the car and it has been sit in garage for a long time, car will crank longer now when cold start. Very slow drop leaking, because I do not have time to drive this car, just need some seal replacement(very cheap). Some small touch up on hood and driver side door. AC need to be recharged, Because I live in Seattle so no needed for AC. No Catalytic converter because this is euro model, Please notice this car will need a Catalytic converter in California!

Shipping:
local pick up only!I don't know how to ship vehicles so do not ask me about that! Shipping is buyer's responsibility.

Payment:
If buyer pay by cash or money order or casher check in person. I will give big bonus which include three original BMW 635csi art printed in west Germany, used to be hang in dealer ship in euro all already framed 25.5*19.5(worth 300$). one US BMW offical printed e24 poster already framed 26*26(worth 100$), and unframed e24 m6 offical poster(worth 20$). E24 M-tech steering wheel(worth 100$), bosch yellow high beam (worth more than 100$), bmw orignal yellow fog light lens( worth 100$), new bosch white fog light lens (worth 100$). new set of Orignal BMW parts blinker lens euro model( worth 150$). Euro plate with BMW frame (worth 50$). lots of spare instrument cluster( worth more than 500$). new nardi wood shift knob(worth 90$), spare set of grill( worth 100$). Ask for photo by text.

Contact:
Text only 206-495-2816 10am-12pm every day
Will show vehicle for appointment.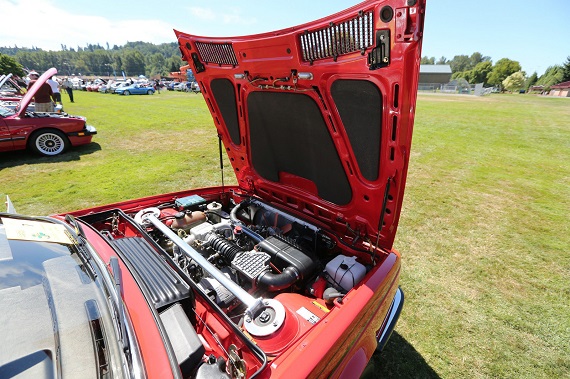 Let's look at this from the perspective of what makes a $23,000 E24. I'd argue that a clean M6 would fit that bill, especially with lower miles. Perhaps you'd see it in a very clean and well optioned or desirable color combination M635CSi. But what would it take for a non-M car? Well, I think it would have to be a very special car to achieve that. Is this example that car? Well, from a collector standpoint, it has several things going for it. It's the loved color of Henna Red, and it's claimed that 7/8ths of the car is original paint which appears – from what we see – to be in very good shape. On top of that, it's got some interesting options, of which the heated and electric seats are more rare to see. It's also a European model, which boasts the better looking bumpers and higher output motor. From an enthusiast standpoint, there are also several upgrades which are desirable though not correct; the BBS RS wheels, for example, and the M-Tech steering wheel and M shift knob are not original equipment but are nice and subtle additions that don't look out of place. So is this the $23,000 example, then? I'm afraid to me, it's not. It's quite nice, and very pretty, but I don't see how this 175,000 mile example reaches that far above some of the nice M6 examples we've seen that are only fetching in the high teens. The seller doesn't justify the premium price in my mind, and leaves opportunity for arguments against the high price. Were the car mechanically perfect, perhaps you'd have a stronger argument – but it's not, with non-functioning air conditioning and an undiagnosed engine leak as well as a cold start problem. Were it extremely low mile, again perhaps you'd have an argument for the increase in value over other examples – but again, the miles are fairly high despite the good condition. I really like a lot about this car and were I after a 6, it would be just this type of car I'd be looking for – Euro, nice color, good condition, nice options. But to me, at $23,000 I'd be looking for this car to really be an M, not just have a few M bits added on. That it won a class at a regional BMW show last year is simply not enough to rest your laurels on, as impressive as it may be. We've yet to record a E24 break $20,000 at all, and as nice as this car looks, to me this isn't the one to do it.
But, that's just my perspective.
-Carter