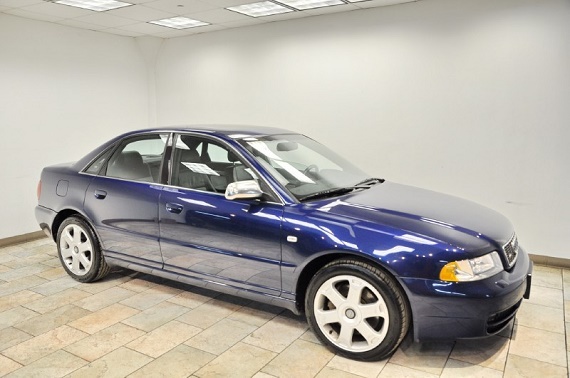 An interesting thing is happening for me with the B5 Audi S4. Even when it launched, I considered the B5 too complicated, too heavy and a bit too boring in the design. Is it a handsome looking car? Sure, but to me it wasn't quite as special looking as the wider fendered C4 and V8 quattro models had been. Performance was good but not outstanding, and I openly criticized the new S4 as barely being the match for the already out-of-production E36 M3. So when power was upped substantially in the new B6 V8, on paper it was a better car. It seemed less complicated, more of a muscle car that was practical. But recent events in the used B6/7 market – the fear of timing chain guides – have changed the discussion. On top of that, many of the issues that the B5 platform experienced are being worked on by an enthusiastic community with market support. It's something that hasn't really previously occurred in the Audi market, but getting these older cars to run better (and without check engine lights constantly ablaze) is suddenly of interest in light of the problems with the later V8s. On top of that, clean examples of the S4 are already starting to dry up, since many dropped in value so quickly or weren't maintained properly. Has the time of the B5 S4 finally come again?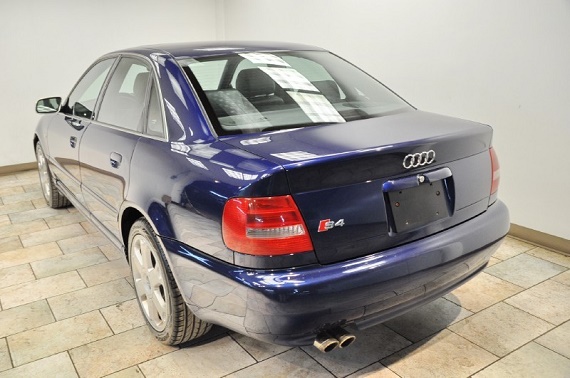 Year: 2001
Model: S4
Engine: 2.7 liter twin-turbocharged V6
Transmission: 6-speed manual
Mileage: 97,485 mi
Price: $11,750 Buy It Now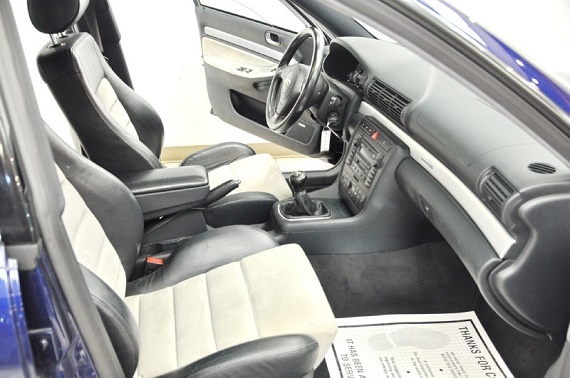 2001 Audi S4 S4
2001 AUDI S4 RARE LOW MILES 1-OWNER SERVICED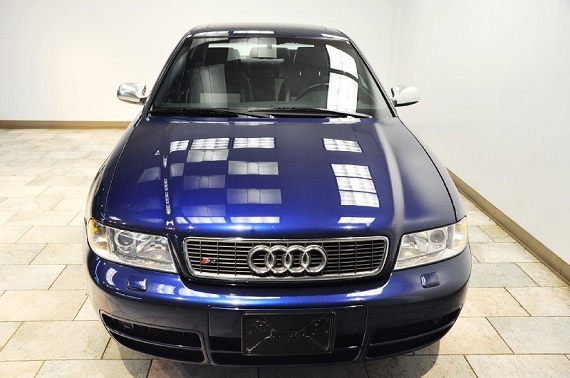 There's a staggering lack of detail on this example, but if the claim that it's a one-owner car is true, it appears that owner took pretty good care of the car. It's presented in the pretty Santorin Blue with the optional Alcantara silver/black interior. It's a nice combination and the condition appears to be good. The original 17″x7.5″ Ronal Avus wheels are there, too, and are a reminder of the understated yet handsome look the B5 S4 achieved. The miles are in check and much lower than how many come to the market, too. There are some serious questions, of course – mechanical history being chief amongst those. We don't see any underhood shots, for example, or any history of how the car was maintained. Bushings in the suspension are a known weak spots, as are some of the complicated system of electronics and breather hose setups on the APB twin-turbo V6. However, if you go into the relationship with an open mind and acknowledge that you're buying what was a cutting edge sports sedan that is now nearly a decade and a half old it's easier to come to grips with the thought of repairs. Will the turbos go? It's certainly possible, but most indications are that if the car is stock or even lightly chipped, as long as maintenance is up to date then they last quite a while. There are wear items you'll need to address outside of the bushings, of course – such as the clutch and brakes. But as I said, there's an enthusiastic community that's supporting these cars with upgraded parts. They're also capable of turning some pretty impressive power figures if you're so inclined.
Is the B5 S4 now the match for the E36 M3? It's not quite there, but honestly I don't think it's far off. The ask on this particular example may be a little strong, though I'd suggest that finding clean examples like this in a few years will be more difficult as we've witnessed in the C4 market. While people won't be clamoring for the good examples quite like they do with all things Munich, the underdog S4 nonetheless represents a good value in the sporting small sedan market, perhaps now more than ever.
-Carter