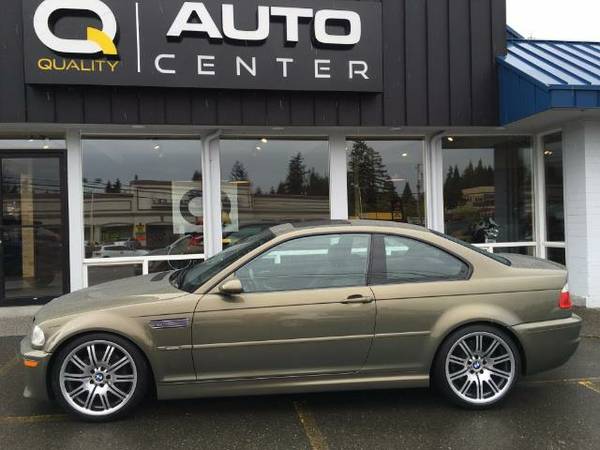 I'll admit it; I'm a bit of a sucker for off-colored cars. Perhaps it's having something that most others don't. Maybe it's my anti-social id expressing itself through vibrant tones. Or, more likely, it's just nice to see cars in a shade out of gray scale. In this case, this 2004 M3 is one of twelve imported in the BMW Individual shade of Brass (Messing) Metallic. Are the results of choosing such a different tone on the E46 successful? You bet your brass….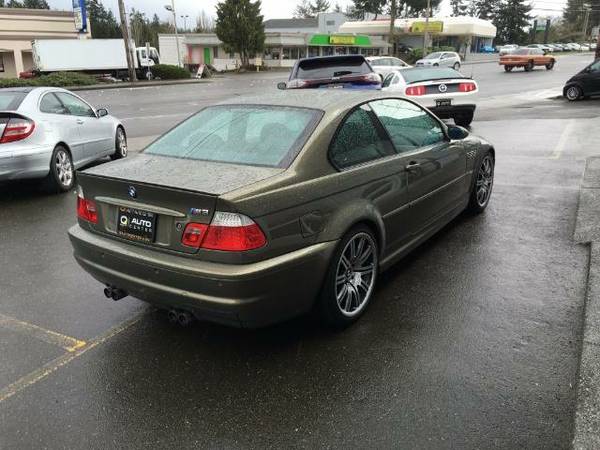 Year: 2004
Model: M3
Engine: 3.2 liter inline-6
Transmission: 6-speed semi-automatic SMG
Mileage: 86,170 mi
Price: $16,998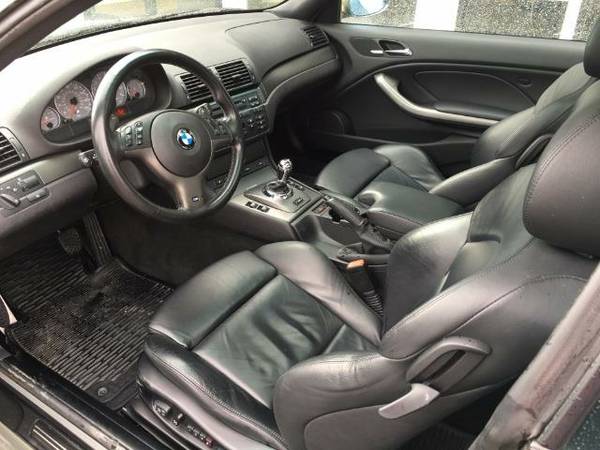 2004 BMW M3 2-Door Coupe
Interior Color: Black
Drivetrain: Rear Wheel Drive
Engine: 3L NA I6 double overhead cam (DOHC) 24V
MPG: 15 City / 22 Highway
Transmission: Automatic
Mileage: 86,170
Exterior Color: BROWN
Fuel: Gasoline
VIN: WBSBL93474PN57173
Title: Clear
Stock Number: 100394

Asking Price: $16,998

Key Features:
Keyless Entry System
Leather Seats
CD Player
Power Steering
Anti-Lock Brakes
Stability Control
Power Door Locks
Cruise Control
Traction Control
Power Windows

Contact Info:
Quality Auto Center
(425) 233-5204

Lynnwood, WA 98036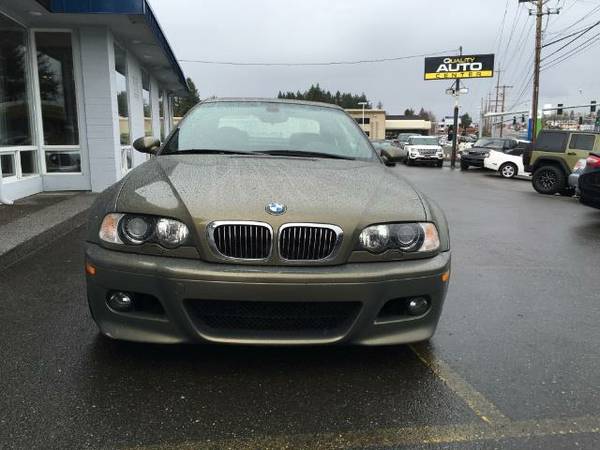 Outside of the unique exterior color, the car is pretty standard in its equipment – rain sensors, park distance control, power heated memory seats, Harman Kardon and sunroof. Two options that are selected go towards opposite ends of the spectrum for me, though – the Individual High Gloss Satin Chrome trim and the Style 67 forged Fuchs. The Fuchs are a fantastic look for the car and really help to set the color off. To me though, the satin chrome trim doesn't do the same – I think the aluminum trim would have matched a bit better and offers a punctuation to break up the otherwise dark interior. Miles are a bit below average and overall condition looks to be quite good, but as usual the SMG transmission keeps the asking price reasonable. It wouldn't be too outrageous to see another $10,000 on the price if this were a manual, and at below $17,000 if there are no mechanical faults or undisclosed accidents, this car looks like a pretty good deal.
Thanks for the spot by our reader Toshihiko Kyo!
-Carter