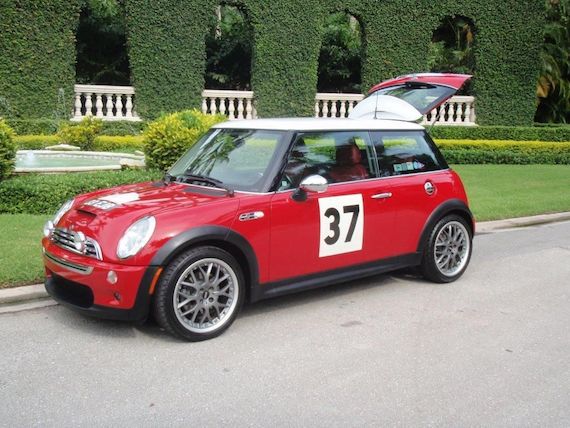 Almost five years on, every time I slip behind the wheel of my 2006 MINI Cooper S, it still puts a smile on my face. I remember the first time I drove one of these supercharged pocket rockets almost a decade ago. I thought to myself "someday, you'll be mine." After four years of running a 2007 Mercedes-Benz C230, I finally had enough of the 7-speed automatic AKA the gearbox with a personality disorder. I was lusting after something more fun, and with a manual gearbox. And seeing how much my father enjoyed his 2002 MINI Cooper, I went to work in search of a final year R53 Cooper S. It's been a fairly trouble free ownership experience and I don't see myself selling it anytime soon.
Two years before the R53 hardtop disappeared, MINI payed homage to their past with the Cooper S MC40. Dedicated to Mini's historic win at the Monte Carlo Rally in 1964, this car was equipped with the Sport Package, driving lights, special interior trim, magnetic body decals and a numbered plaque with Paddy Hopkirk's signature. One color was offered, Chili Red with a White roof. This MC40 for sale in Florida has just over 60,000 miles. Even with the limitless color and trim combinations MINI offers, this special edition is a good way to stand out from the crowd.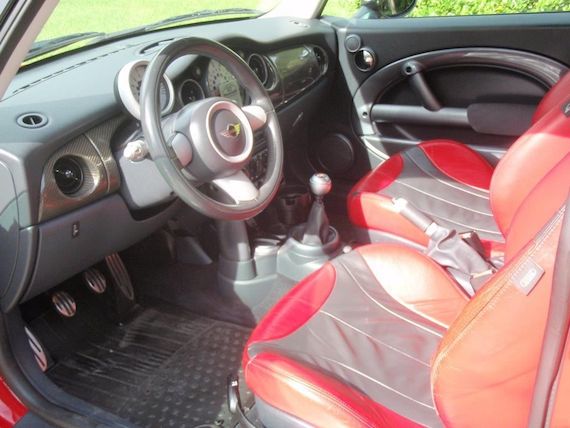 Year: 2004
Model: Cooper S MC40
Engine: 1.6 liter supercharged inline-4
Transmission: 6-speed manual
Mileage: 61,000 mi
Price: $15,999 Buy It Now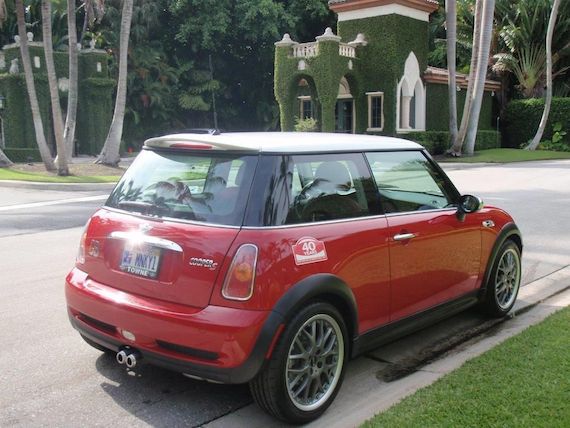 Welcome to another exclusive listing of Grays Automotive, located in Palm beach FL, what you are bidding on is a BMW Bavarian- German Precision sports car that is #197 out of 1000 ever produced 2004 commemorative Mini Cooper! This car was built around the dedication of the Monte Carlo Rally in 1964, making it the 40th anniversary edition, which was the Minis most famous win! These cars were fitted with over 7kk thousand dollars worth of options, from the Rally driving lights to the 163HP supercharged engine with a smooth shifting 6 speed! It is equipped with special BBS style 17″ Cross Spoke Alloy wheels, Xenon Headlights, Aluminum Faced Pedals, special "37" Magnets (see pictures), Red and Black Panther leather seats, and comes with its own Unique Plaque numbered with each cars ID#. This car was over 32k in 2004, don't hesitate on this one, most of our cars are sold before the ten day period! And good luck on bidding on this Pocket Rocket, it will be a great Future Collectible, you won't be able to find this BMW Aspired Motor ever again! So happy bidding from Grays Automotive! This vehicle is also for sale locally.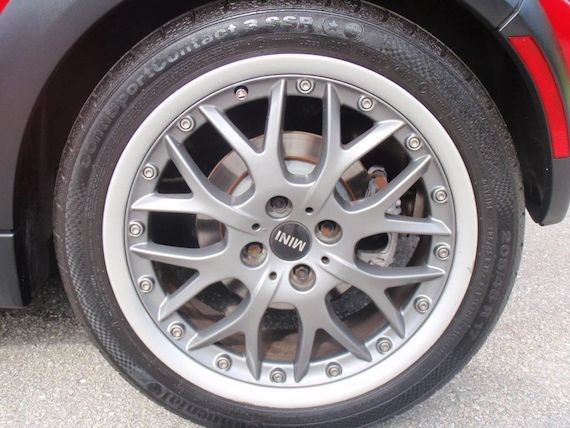 From the outset in 2002, MINIs have been notorious for holding their value quite well. In an era of ever fluctuating gas prices, these premium compacts are in demand on the used market. The price for this R53 is a bit high, even considering the special edition package and low mileage. I've been tracking prices of these cars, especially since I own one. My 2006 Cooper S currently sits at 56,000 miles and at the moment a realistic number would probably be around the $12,000 mark. I tend to think, however, well-kept, low mileage examples of the R53 Cooper S equipped with the 6-speed manual might see a bit of appreciation over the next decade. As the current MINI range expands and gets ever more large, the hardcore enthusiasts will yearn for the fast hatch that started it all.
-Paul