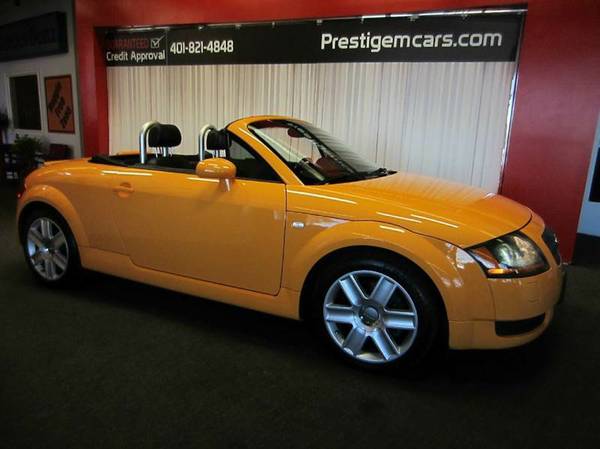 While the Audi TT isn't everyone's cup of tea, I really respect the company for launching what was – at the time – a huge departure from it's standard lineup. Remember, it was nearly 21 years ago that the TT Concept launched at the Frankfurt Auto Show. For perspective, while the Coupe quattro was long-gone from these shores, the B4 Coupe was still in production when the TT was first shown to the public. And when it launched way back in 1998, it was nothing short of a revolution compared to the outgoing model. Amazingly, Audi managed to keep nearly every aspect of the show car for the production model and the TT Roadster replaced the quite long in the tooth but pretty B4 Cabriolet. The new TT Roadster was offered in two configurations initially – hairy-chested 225 horsepower quattro and more hair-dresser 180 horsepower front drive form. Later, the 3.2 VR6 would be added in DSG dual-clutch quattro form only and it was this run that would round out Mk.1/8N TT production a decade ago next week. On its way out, the TT got even a bit more shouty when the company introduced a new color – Papaya Orange – to the lineup: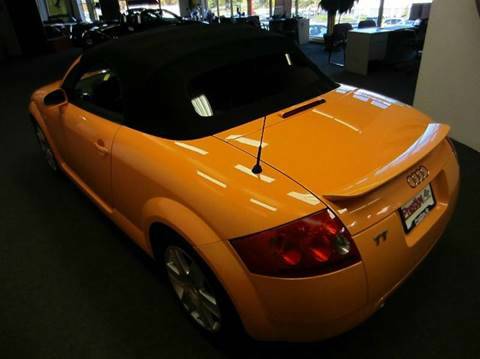 Year: 2005
Model: TT 180 Roadster
Engine: 1.8 liter turbocharged inline-4
Transmission: 6-speed automatic
Mileage: 82,225 mi
Price: $9,779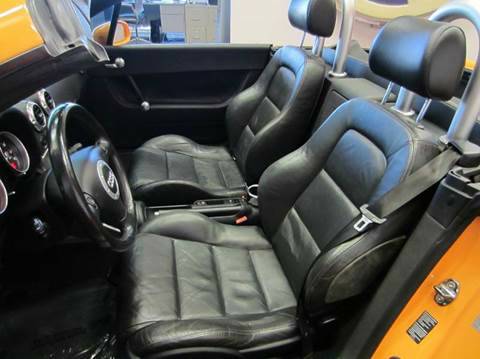 Audi TT 180hp 2dr Roadster Automatic 6-Speed Yellow 82225 I4 1.8L I4 Turbo2005 Convertible Prestige Motorcars (401) 821-4848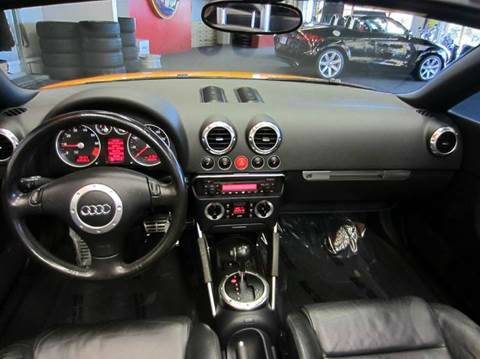 Now into their third generation, these original TTs still look different than most anything else on the road and are steadily moving towards "classic" despite the fairly large number produced. In terms of collectability, the only aspect this car really has going for it is the color. Papaya is a pretty rare color to come across and was only offered for a short time, but it was refreshing to see and pretty vibrant. Otherwise, there wasn't much special about this TT; it was heated seats, and might have the Premium Package with Homelink sunvisors but they're not shown. It may also have the Audi Package with Bose but the one fuzzy picture of the speaker seems to indicate the standard Concert radio. Miles are pretty typical or maybe slightly below average and there's no information about how the car was maintained, but overall condition seems to be pretty good. Pricing is toward the top of the 2005 TT 180 Roadster market – in this case, you've really got to love the color to pay the price for this car. For $10,000, I'd probably look for a 225 manual coupe personally – though finding one in Papaya would be quite a trick.
-Carter