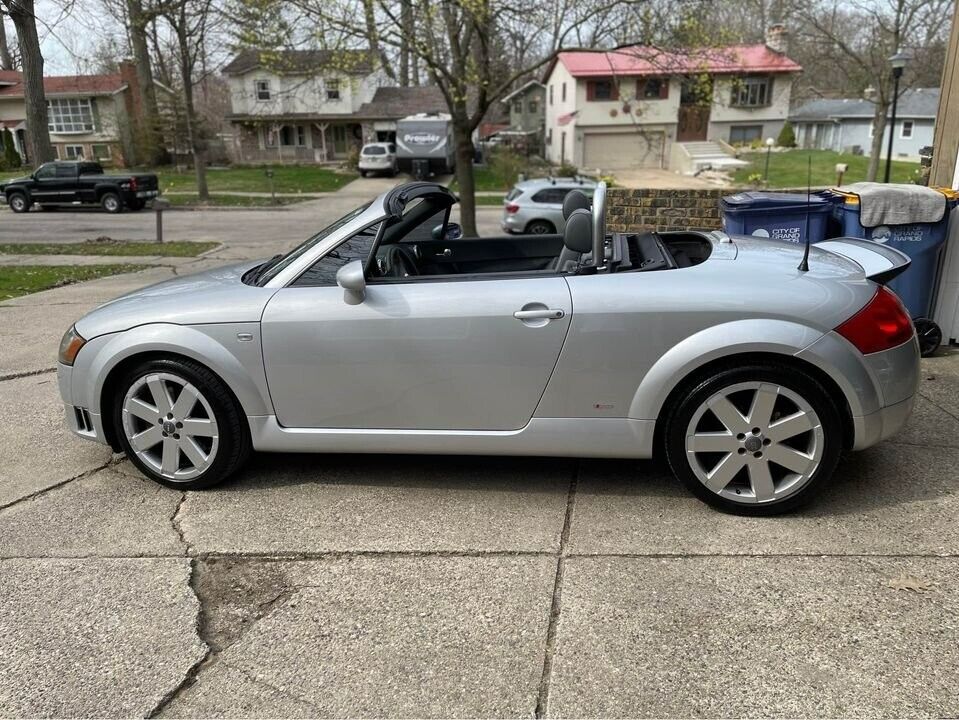 VAG's decisions on who would be able to shift their own gears have always been a bit confusing, but the period of the 3.2 VR6 is really where this came to a head for U.S. customers. In 2004, Volkswagen brought their hottest Golf (finally!) to our market, featuring the singing VR6 in 6-speed manual only form with the R32. Great, but Audi offered the same platform in slinkier TT 3.2 quattro form. However, fans of manual shifting were overlooked as Audi opted to bring the top TT here only with DSG. This carried over to the A3 model range, where you could get a 3.2 quattro but only with the DSG box.
Looked at another way, though, the crisp-shifting DSG was the start of a new trend of dual-clutch gearboxes that – until quite recently – were the fast-shifting box of choice. And unlike the R32, the TT 3.2 isn't super-highly sought, meaning you get the (arguably) better looks, same driving and sound experience, and here…a convertible roof for quite a discount: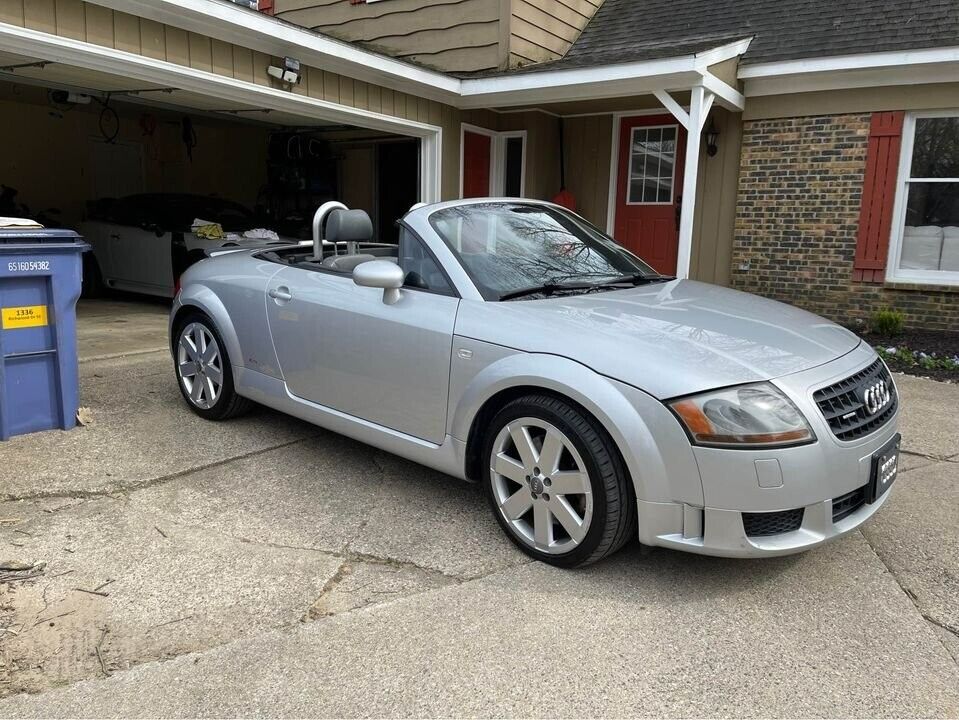 Year: 2005
Model: TT Roadster 3.2 quattro
VIN: TRUUF28NX51004169
Engine: 3.2 liter narrow-angle VR6
Transmission: 6-speed dual-clutch DSG
Mileage: 126,000 mi
Location: Plymouth, Michigan
Price: No Reserve Auction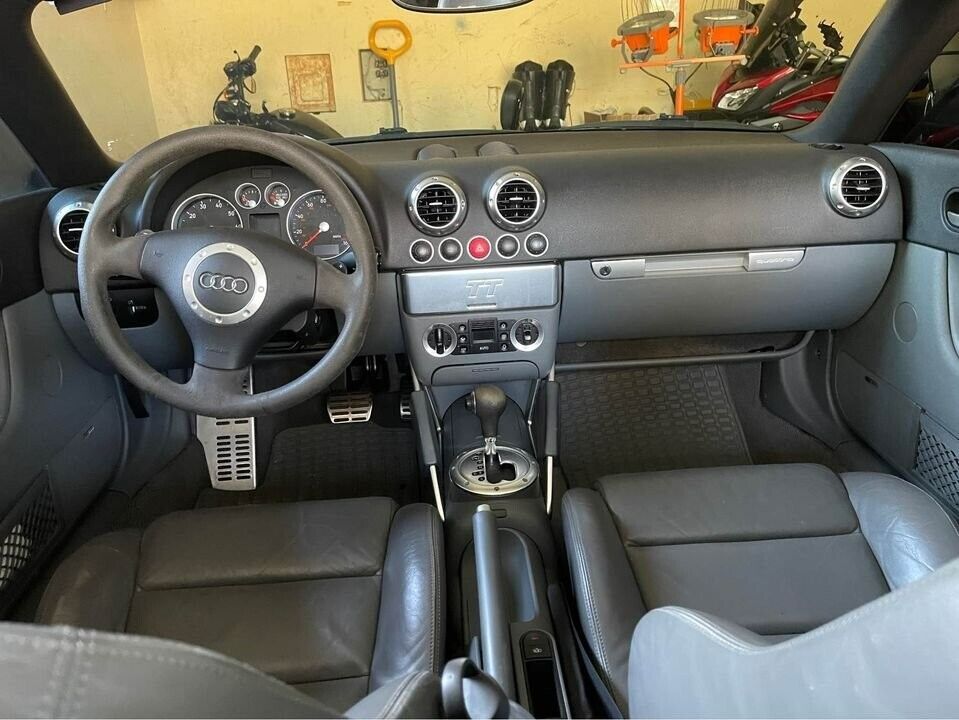 Very well kept 2005 Audi TT Quattro Convertible with the harder to find 3.2-liter v6 with 6 speed automatic transmission. This Audi is in very nice condition. It does need a Comfort Control Module. This module effects convenience equipment. For example, you have to manually put the top up and down, manually pop the trunk and manually pop the gas cap door and the window go up 99% and stop about a 1/2in from the top.

It has a new stereo system installed but I have the old factory CD Player and an Audi cassette player that will go with the car. I have two car covers, one covers the cockpit so to speak and then a full length quality car cover.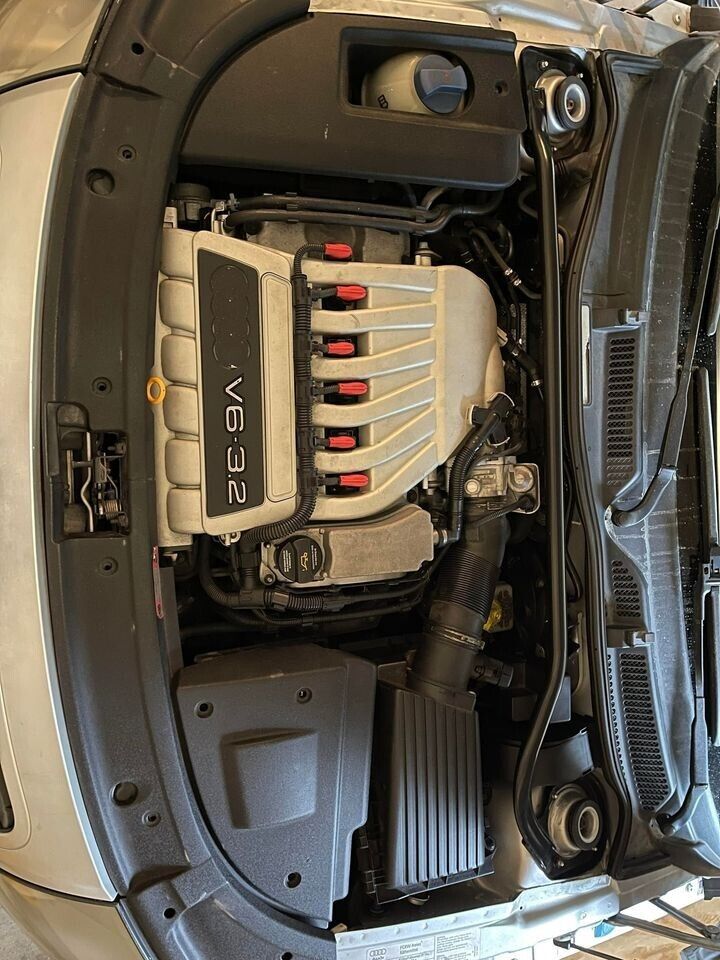 Admittedly the color combination is not very exciting, but the condition of this silver-over-gray example appears to be very good for the mileage. The seller indicates there's a body control module that has to be replaced, so factor that there's another grand or so worth of parts and labor to get it fully functional. Still, right now this clever and stylish convertible is well below 10k. Seems like a solid deal!
-Carter