The Z3-based BMW M Coupe is fast becoming the new E30 M3 with performance enthusiasts and folks longing for the simpler days at BMW. The car which succeeded it in 2006 hasn't quite grabbed the attention of the discerning collector, as it was only sold for two years in more limited numbers than its predecessor: 1,815 units in all. The S54 3.2 liter inline six was back for another appearance, delivering 330 horsepower at a high-revving 7900 rpm.
This Z4 M Coupe for sale in Mississippi looks rather tame in light metallic gray, but rest assured, it packs a hefty punch.
Year: 2007
Model: Z4 M Coupe
Engine: 3.2 liter inline six
Transmission: 6-speed manual
Mileage: 45,404
Price: $24,567 starting bid – no reserve auction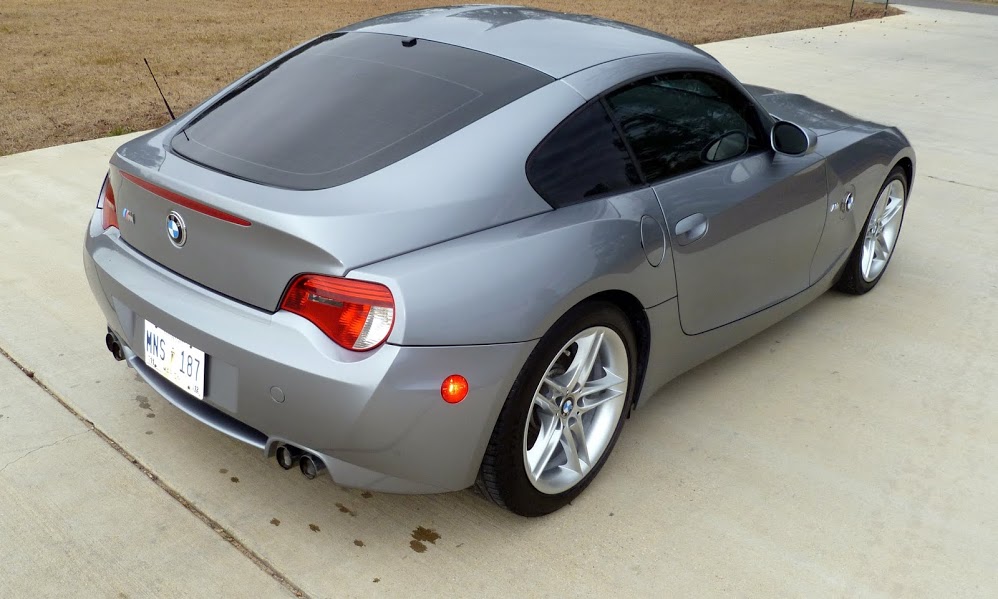 The "ZED" 4 M: Reviewed on more than one occasion by BBC's Top Gear and many other televised enthusiasts. Playboy's 2007 car of the year: a BMW Z4M Coupe. Boasts a 3.2 liter, 330-hp high-performance in-line six cylinder with a six-speed shifter.

From Engine Technology International, the S54 engine residing within its chassis won the International Engine of the Year award upon its introduction in 2001 as well as winning the 3.0 to 4.0 liter category for six consecutive years between 2001 and 2006.

Forbes mentions the 2007 Z4 M Coupe as a two-seater, it accelerates from zero to 60 in less than 4.9 seconds and boasts a 6-cylinder, 3.2-liter engine. Rounded fenders and flat rear glass add a touch of class that received Consumer Reports' highest-possible rating for accident-avoidance capabilities and a substantially better-than-average frequency of insurance injury-claim filings, according to the HLDI.

Comes with free lifetime satellite radio! Looking for a car that's sexy, dependable and safe, then you've found the one.
The mid $20,000 range seems to be about where most of these Z4M coupes in decent shape are hovering, which is a little less expensive than some mint Z3 M Coupes we've seen here at GCFSB of late. Both Z3 and Z4 M Coupes have styling that is a bit polarizing, but I happen to like both cars, as they stay true to the basic formula yet are distinctive enough from each other. While the opening bid doesn't leave a lot of room to go north, I'd suspect this car will sell. With limited production and a unique, no-nonesense performance formula, these Z4 M Coupes will more than likely be the next collectible BMW classic.
-Paul