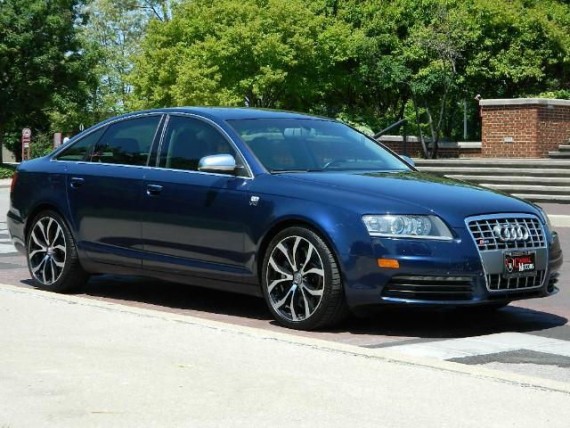 I have a bit of a funny relationship with the C6 style Audi A6. On the one hand it is a good looking car that bestowed upon us the option of having a motor with Lambo DNA in a luxury sedan. On the other, it added heft to the most beautiful Audi design of all time, and it didn't come to our shores in S6 Avant form. For a number of years I have simply found the latter unforgivable, especially since Audi did offer us the C5 S6 Avant. However, Audi crushing my dreams is nothing new, they've been doing so with reckless abandon for a number of years now, and frankly their more recent choices have turned me off to the idea of ever getting a new one so long as I'm living in these United States. No manual S4, no manual R8, no hatchback A3/S3?! I understand why these decisions make good business sense, but they're a blatant FU to the core Audi audience that helped the brand achieve the success that they're currently enjoying. While I find some of the new cars pretty, and their performance impressive, I can't help but think that they've lost some of the inherent traits that made them special in the past. An RS7 will blow the doors off pretty much anything, and look damn good while doing it, but you'll need to shell out $120k to have the opportunity to do so. The lower level Audis have just become uninspired, bland, devoid of emotion. That's why instead of getting a new S4 like every other 30 something that just got a promotion, you should consider picking up an S6 with a 10 cylinders under the hood that only live to please.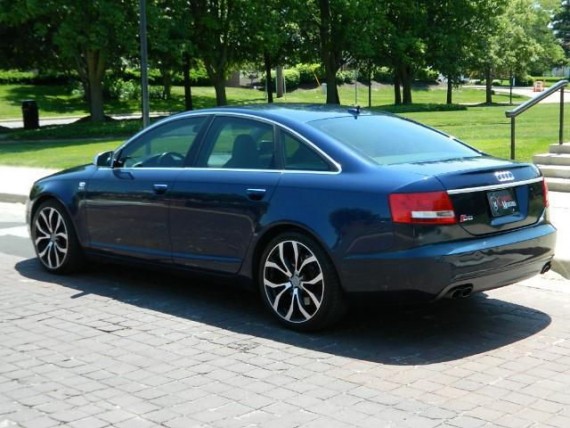 Year: 2007
Model: S6
Engine: 5.2 liter V10
Transmission: 6-speed automatic
Mileage: 114,282 mi
Price: $16,995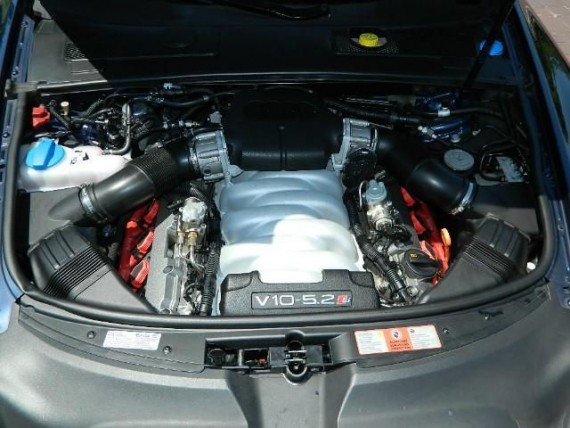 Visit Carmel Motors online at www.carmel-motors.com to see more pictures of this vehicle or call us at 866-578-8643 today to schedule your test drive.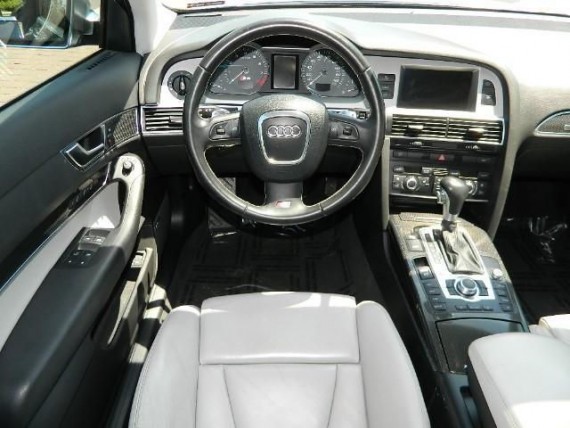 There's very little to not like about the C6 generation A6s, but I have to point out the one thing that has always bothered me about them, the top half of the dash looks so damn cheap. I'm talking about that stupid silver piece of trim that they put in this, and many other models from the same era. If there is one area that you can point to and say, "this sucks", then that is it. It can be helped by removing it, and then painting it black, which I have seen folks do, but overall it's just a poor design. I know it was the infancy of integrating infotainment systems in a better way than just sticking a screen where the radio used to be, but this setup has always been an eye sore to me.
Now then, the upside of this is that a stupid silver piece of plastic does not in anyway effect the power of the 5.2L V10. It also does not effect the wonderfully comfortable interior, nor the always impressive Quattro system that makes driving the S6 so enjoyable. Those are the reasons you look at an S6 in the first place, and they are really the only ones that should matter. This particular example has a really classy vibe thanks to the Sprint Blue Pearl paint, and Gray leather interior. Keeping the leather clean can be somewhat of a pain, but with regular care it will remain among the best looking interior choices of the era. Of course as good as the cars looks, the real point of buying an S6 is the aforementioned V10. There are few soundtracks more enjoyable than that of a V10, and getting to bring a long a few friends while you do so is a rare opportunity. There are a number of new sedans or shooting brakes that out perform the S6, but they don't have the same sense of occasion that the older car does. Twin turbocharged, and hybrid/electric power plants are clearly the future of the super luxury car market, but will they ever match the drama offered by cars like an S6 with a V10? Not without a whole lot of fakery they won't. For only $16,995 you can buy yourself one of the last honest super sedans, and enjoy every drop of premium fuel you burn.
-Andrew