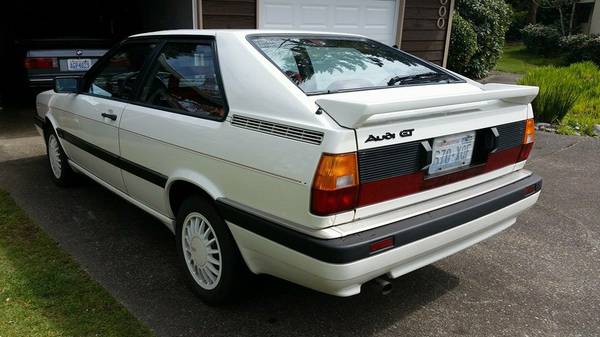 I know, I know – another Audi B2 post. But hey, we hear about every single variant of 911 all the time too, and since I love the GTs I think they deserve to be showcased. There weren't many special editions of the GT produced, but in 1986 Audi made an entire run of "Commemorative Design" cars. The 4000CS, 4000CS quattro, Coupe GT and 5000 models all got special upgrades and each were slightly different. The closest were the 4000 quattro and Coupe GT, which shared paint colors and interiors. The exteriors were either Graphite Metallic or Alpine White, but inside they shared the same lipstick red "Mouton" leather. While the quattro got the slightly uprated JT code 115 horsepower inline-5, the GT relied on the "KX" code motor with 110 ponies. The difference lay in the exhaust manifold; the GT unit was a 5-1 cast manifold, while the quattro had a beefier 5-3-1 exit, along with a larger diameter exhaust. However, the lighter GT was quicker than the all wheel drive variant; and thanks to the nature of the GT versus the quattro market, more of the special 1986 models have survived. The '86 CE models also received the notorious digital dash, and if you selected Alpine White, they had color matched wheels, mirrors and rear spoiler. The color combination really makes the sharp Giugiaro lines stand out:
Year: 1986
Model: Coupe GT Commemorative Edition
Engine: 2.2 liter inline-5
Transmission: 5-speed manual
Mileage: 270,000 mi
Price: $3,000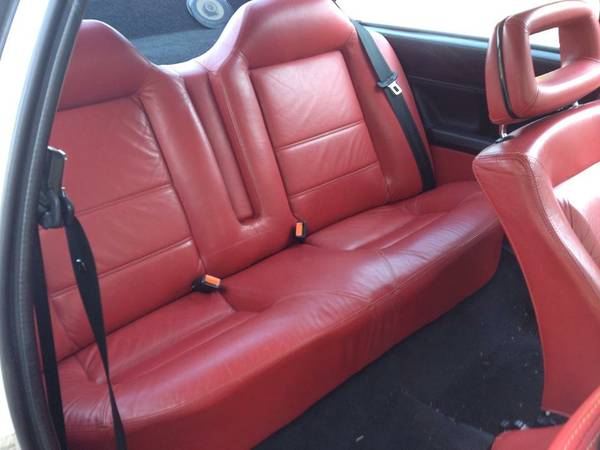 1986 audi coupe GT commemorative edition 270,000 miles and still running GREAT !! manual 5 speed short ratio , i have the original sales sticker from original owner , has been garage kept since 15,000 miles , driven by an older lady , has been driven 10,000 miles since 2008 !!!! .I have papers of all the work that has ever been done to the car .runs great and drives great .very nice car inside and out and rare .2.2 KX code 5 cylinder and close ratio 5 speed manual trans , has digital dash ( yes it all works ) , digital oil temp and volt meter , rare Mouton Red Leather , passenger window regulator needs to be replaced. Runs and drives great !! ….3000$ OBO need to sell to pay off my other audi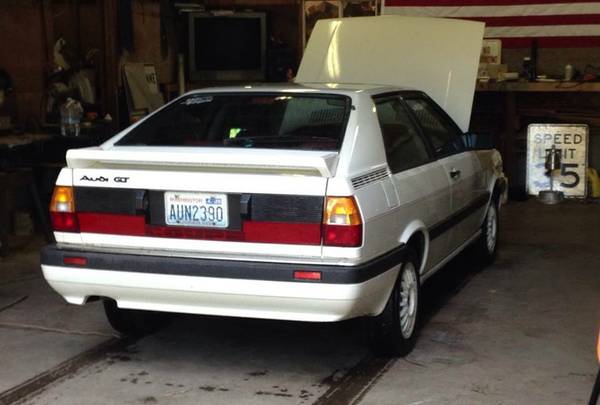 270,000 miles would have most running for the hills, but for an occasional car this GT certainly looks to be in great shape. As a West Coast car, rust shouldn't be much of a problem and the interior looks like it only has a tenth of the recorded miles. Alpine White looks sharp when clean, especially so with the color matched bits. Where else could you find an fun to drive classic that's reasonably easily maintained for $3,000? These B2 Audis, when presented in this condition, make an interesting and unique alternative to the more predictable Volkswagen, BMW or even Porsche 924 alternatives.
-Carter