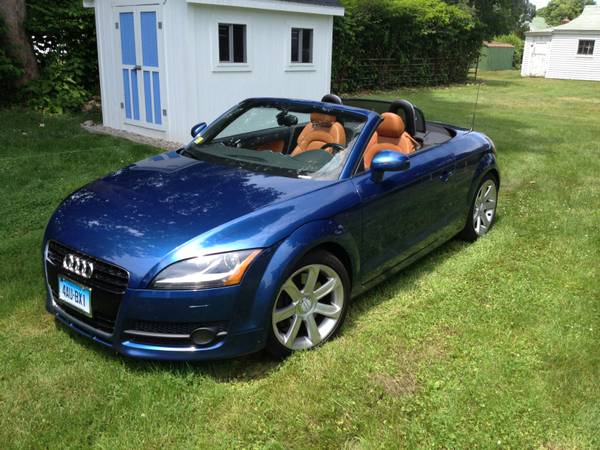 VAG's decisions on who would be able to shift their own gears have always been a bit confusing, but the period of the 3.2 VR6 is really where this came to a head for U.S. customers. In 2004, Volkswagen brought their hottest Golf (finally!) to our market, featuring the singing VR6 in 6-speed manual only form with the R32. Great, but Audi offered the same platform in slinkier TT 3.2 Quattro form. However, fans of manual shifting were overlooked as Audi opted to bring the top TT here only with DSG. This carried over to the A3 model range, where you could get a 3.2 quattro but only with the DSG box. When it came to the next generation, VAG opted to change this formula. As it had been a fan favorite, you'd assume that the R32 would retain the same layout. But no, Volkswagen removed the manual option and the Mk.5 based R32 became DSG-only. So that would hold true in the bigger budget, typically more tech-heavy TT too, right? Wrong, as in the 2nd generation, Audi finally opted to allow buyers to select a manual in either Coupe or Roadster form: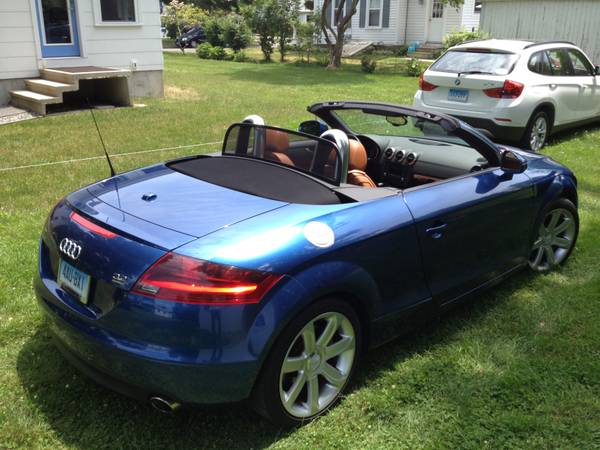 Year: 2008
Model: TT Roadster 3.2 quattro
Engine: 3.2 liter narrow-angle VR6
Transmission: 6-speed manual
Mileage: 61,490 mi
Price: $18,000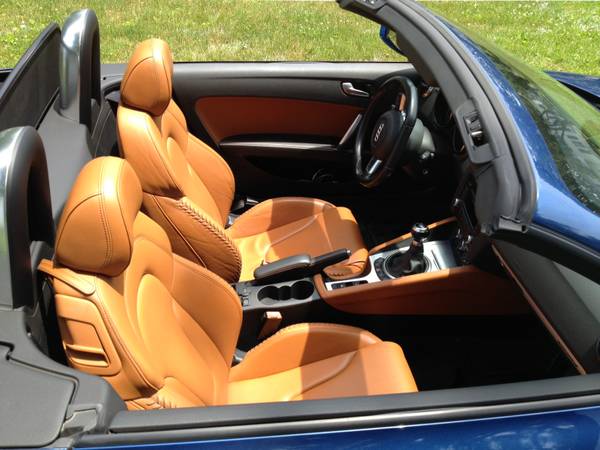 2008 Audi TT 3.2 6cyl, 6spd manual, baseball optic leather, bluetooth connection, 61,490 miles. Drives like new, full service history documented. $18000 OBO.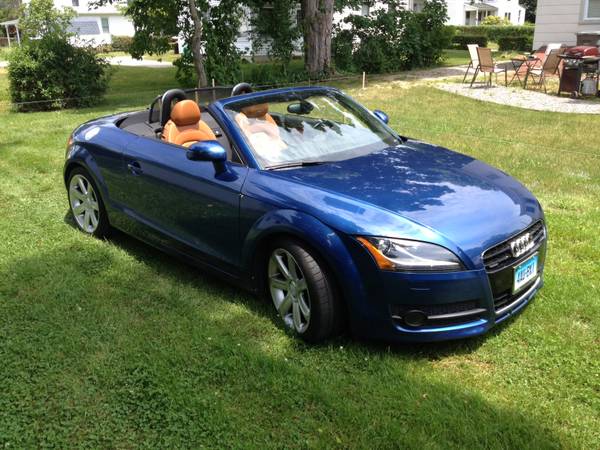 The manual 3.2 TTs are pretty hard to come by overall, and more so in the Roadsters which had the option only in 2007 and 2008. This one looks pretty nice in Ocean Blue Pearl with the cool Baseball Optic leather. That dialed out the typical S-Line packages many of these cars had, but to me it looks better for it. Mileage is reasonable and condition overall looks good, however at $18,000 you're well into E46 M3 convertible money, so you'd have to really want this setup. Personally, I think I prefer the looks of the Coupe slightly, but as these packages go this is a hard one to locate at all so the premium may be justified. Regardless of whether it's the car you'd buy, it is just nice to look back at an Audi I wish they still built. The newer cars are flashy and impressive on paper, but I like the more simple recipe of this car and the cleaner looks. Though far from a classic now, I think these manual 3.2 TTs will be a cult favorite in the future and are cheap relative to the asking price of the equivalent R32s.
-Carter