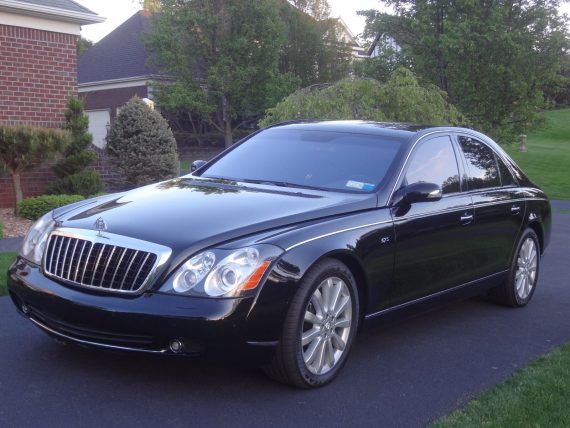 There is depreciation. Then there is German car depreciation. Then way on another planet there is Maybach 57S depreciation. If you walked into one of the 42 United States Maybach dealers in 2008 and took home the car pictured above, it would of cost you a little north of $400,000. Now a short eight years later you can take home that same car pictured above for $63,800. It's fully serviced and ready to go as well. Not some kind of click-bait photo tricks where you see a cheap listing on eBay that just shows the front of the car only to find out the rear end has smashed in by a cement truck at 55mph. If you are still interested in this 57S located outside of Albany, NY, then let's try to break this one down rationally.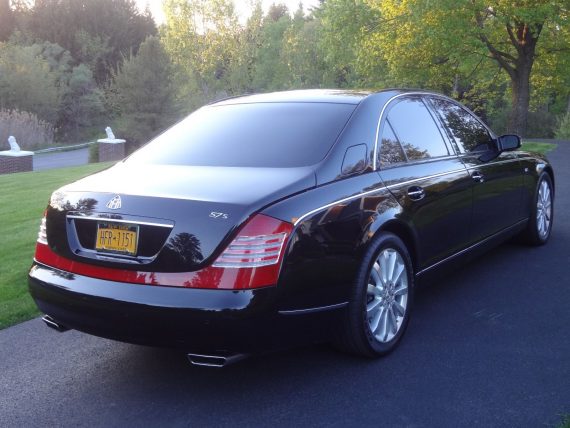 Year: 2008
Model: 57S
Engine: 6.0 litre Twin-turbo 12-cylinder
Transmission: 5-speed automatic
Mileage: 124,980 mi
Price: $63,800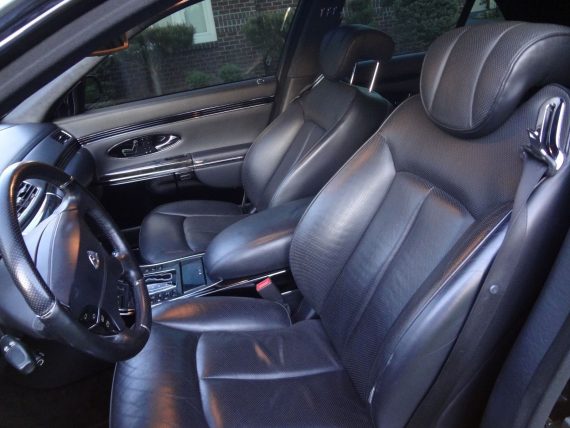 This Maybach is flawless cosmetically and mechanically. Looks and drives just as it did when it left showroom floor. Looks better in person. All service history since purchase date is displayed on Carfax and has been completed by authorized Maybach dealer only. Always privately registered for personal use. No accidents and no stories. Please check pristine carfax history and ask questions before bidding. Every single invoice, window sticker, charger, gloves, tools, manuals, etc included in sale. Always garaged and detailed every season.

Personal inspections are encouraged. Maybach pre-purchase inspection also avail upon request.
The 57S was a weird mish-mash of Mercedes parts from years past and combined with ultra luxury features. The chassis is based on the W140 while the interior electronics are based on the W220. It's a bit disappointing sitting in this thing and spotting handfuls of stuff you find in the W220 just slightly repackaged. It's even worse since the W221 production was well into full swing so the features you could on the base S-Class in the 2008 were miles better than a $400,000 Maybach.
The 57S got the M275 AMG engine (the one that makes 604hp and 738tq) borrowed from the W220 S65 that can have you taking out a second mortgage if something really bad happens. But that's not the end of it. Some Maybach specific parts are enough to having you defaulting on those mortgages but hey, at least you'll have the nicest car ever to live in. One of those specific parts was the alternator. If you needed one for your Maybach, the made in Luxembourg part would cost you $12,300. That's not a typo. Good thing is that they don't make these alternators new anymore so an $8,000 used one from eBay is a cheaper and only option. It's the moments like this where owning a Maybach isn't a great idea even if you can swing the purchase price easily.
So what's the point then? It's much slower than a W220 S65 AMG that you can buy for $30,000, the features aren't in the same league as a W221 S550 you can pick up for $25,000 and the potential repair costs are on the level of private aircraft. Unlike the 62, the 57 wasn't sold to be a chauffeur car. I think the only reason they put in all the amenities in the rear seats is to give it a clear differentiation from the S-Class sold right beside it. This seller is in a tough spot. For someone to buy this car they need an have an extreme amount of wealth to afford it but the reality of the situation is that if someone is at that level, they probably aren't shopping for Maybachs that are 8-years old with a almost 125,000 miles on them.
– Andrew