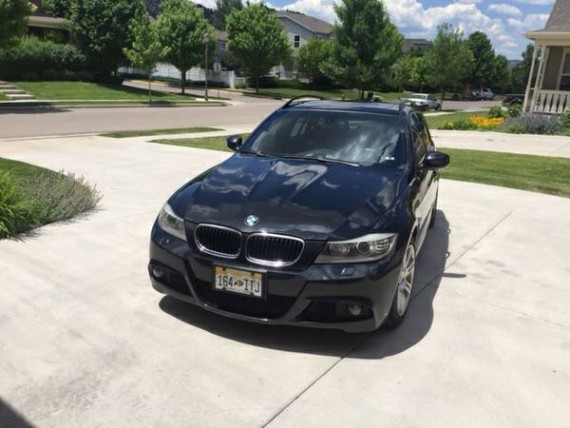 If you asked a random person on the street which was more rare, an E91 wagon with a manual transmission or an Audi R8, I guarantee you that the majority of folks would say the R8. They would of course be wrong because an average of 1,500 wagons came to the U.S. annually with a estimated maximum of 5% being manuals. That lumps this example in with rare gated manuals like Ferrari F430s or Aston Martins. Of course most people look at this car and just see another AWD wagon suited for life in a mountain town. In my opinion, that is a big part of the appeal and though it's not nearly as powerful as an Audi S4, I think these M-Sport package cars are equally as special. I have yet to get a chance to drive on with a manual but I know how well they handle and as someone who owned a B7 S4 Avant, I have to say the BMW was more enjoyable for spirited driving. Sure, you don't get the V8 wail like you do with the S4 or an AMG wagon but the venerable 3.0L I-6 can sing a pleasing song with the right upgrades, particularly an M-Sport exhaust and headers.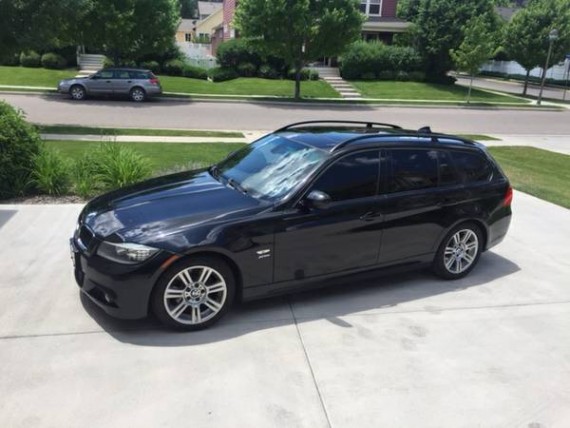 Year:Â 2009
Model:Â 328i X-Drive Touring
Engine: 3.0 liter inline-6
Transmission:Â 6-speed manual
Mileage: 64,000Â mi
Price: $19,000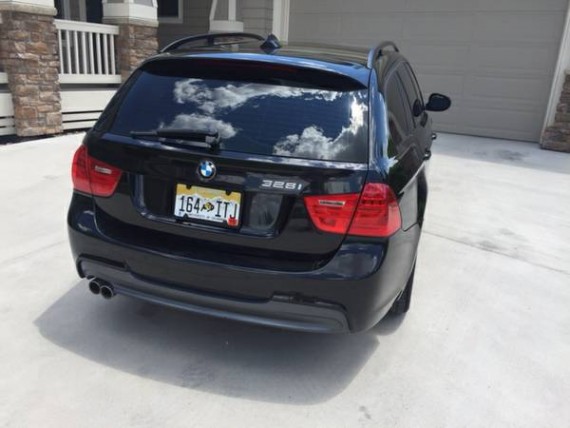 This is a beautiful car with the M series design for the driving enthusiast who enjoys luxury and lots of features, such as navigation and premium sound. The manual transmission makes it especially fun to drive and the four wheel drive and cold weather package makes it perfect for Colorado driving. The sports wagon has the agility of the 3-series sedan but with additional room.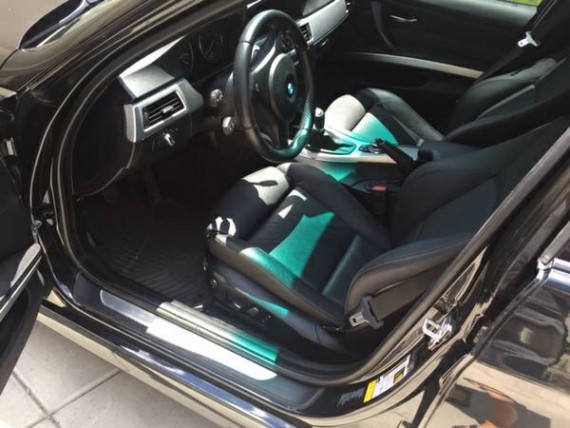 The seller doesn't go into a whole lot of detail about what options the car has, nor did they bother to take the time to upload more than one interior photo which I find annoying. From what I can tell the car is in good condition and as it has nav, premium sound, and the cold weather package I would guess that it is fully loaded. The most important option box that was ticked is of course the M-Sport package. The thick 3 spoke steering wheel, slightly more aggressive fascia, rear valance and 7 spoke wheels elevate the car from just an AWD wagon with a manual to a truly sporty ride. The seats are as comfortable as they look, I can't quite see if these have adjustable bolsters but I would think that is the case given the other options. As much as I loved the Recaros in my B7 Avant, I prefer the adjustable BMW seats as they can really hug you tight when needed.
Overall I think this is one heck of an opportunity to pick up an amazing car at a very good price. Typically we see E91 Wagons priced much higher than this, especially ones with a 6spd let alone the M-Sport package. That this car is priced at $19k with just 64,000 miles on the clock begs the question, is it too good to be true? There weren't many downsides to these cars, no lurking demons in the drivetrain or electronics. I-Drive sucks but everyone knows that and frankly I think that would be the last thing on your mind if you were to own one of these. If everything on this car checks out and it is as solid as it appears to be I'd say this is the best BMW wagon you can get for the money. I'd be really surprised if it was up for sale for more than a few days, maybe a week at the most.
Thanks to our reader Brent for the great spot!
Cheers,
-Andrew
0