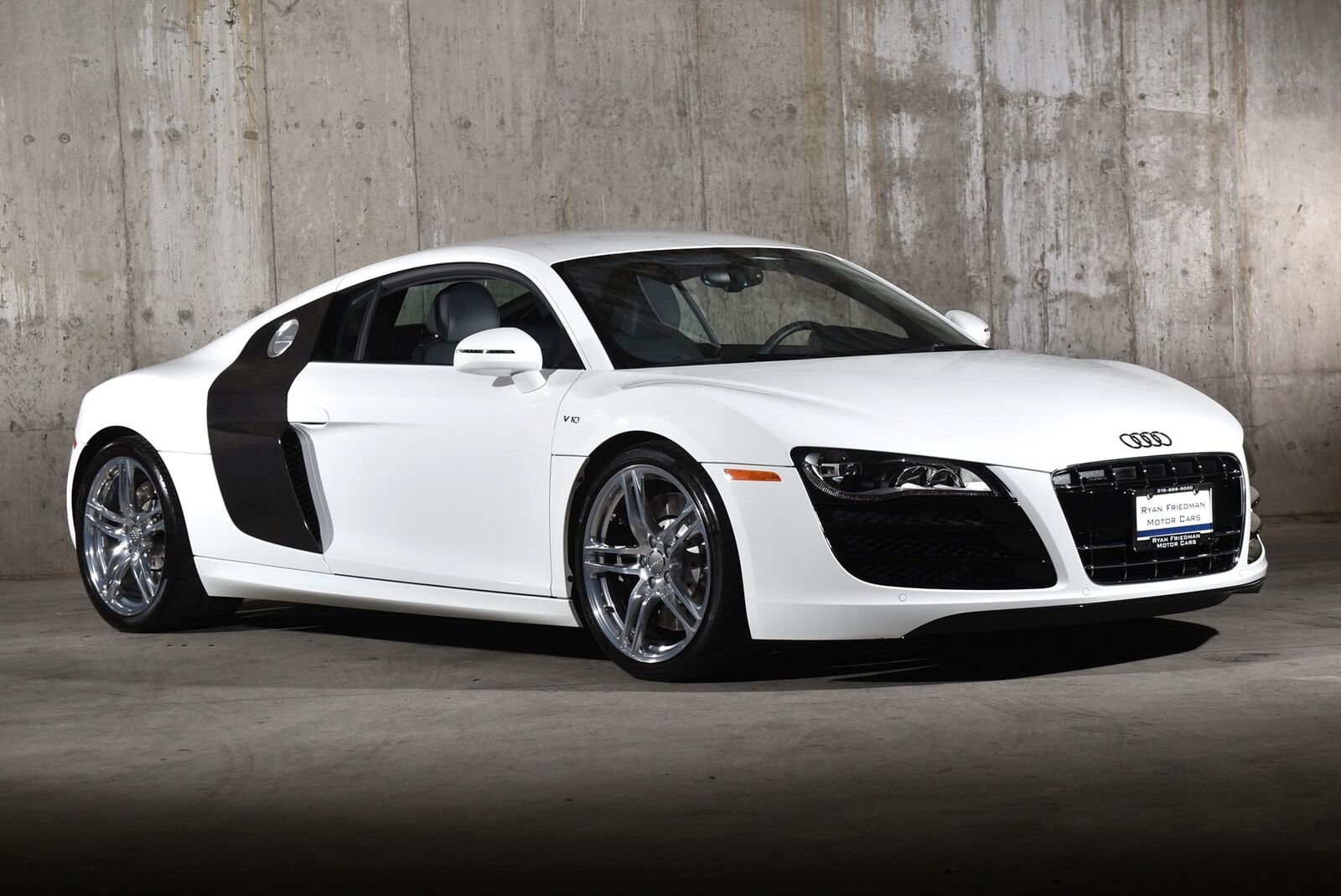 A counterpoint to the Porsche 911 Turbo is the Audi R8. Unlike most Audis, these have retained fairly reasonable residual value. In fact, something interesting has happened with one specific model – the one we see here. The combination of the R8 coupe, a 5.2-liter V10, and a six-speed manual transaxle is a fairly rare combination as we've previously discussed, and just a little over a week ago a really nice one hammered on BaT for $142,000 – in the grand scheme, not far off of its sticker price some ten years ago. What other Audi has achieved that? None that I can think of, anyway.
Today's R8 is one of a claimed 208 six-speeds brought in for the 2010 model year, and one of just 31 finished in Ibis White. It also has less than half the miles of the '11 that sold on BaT. What does that do for the price tag?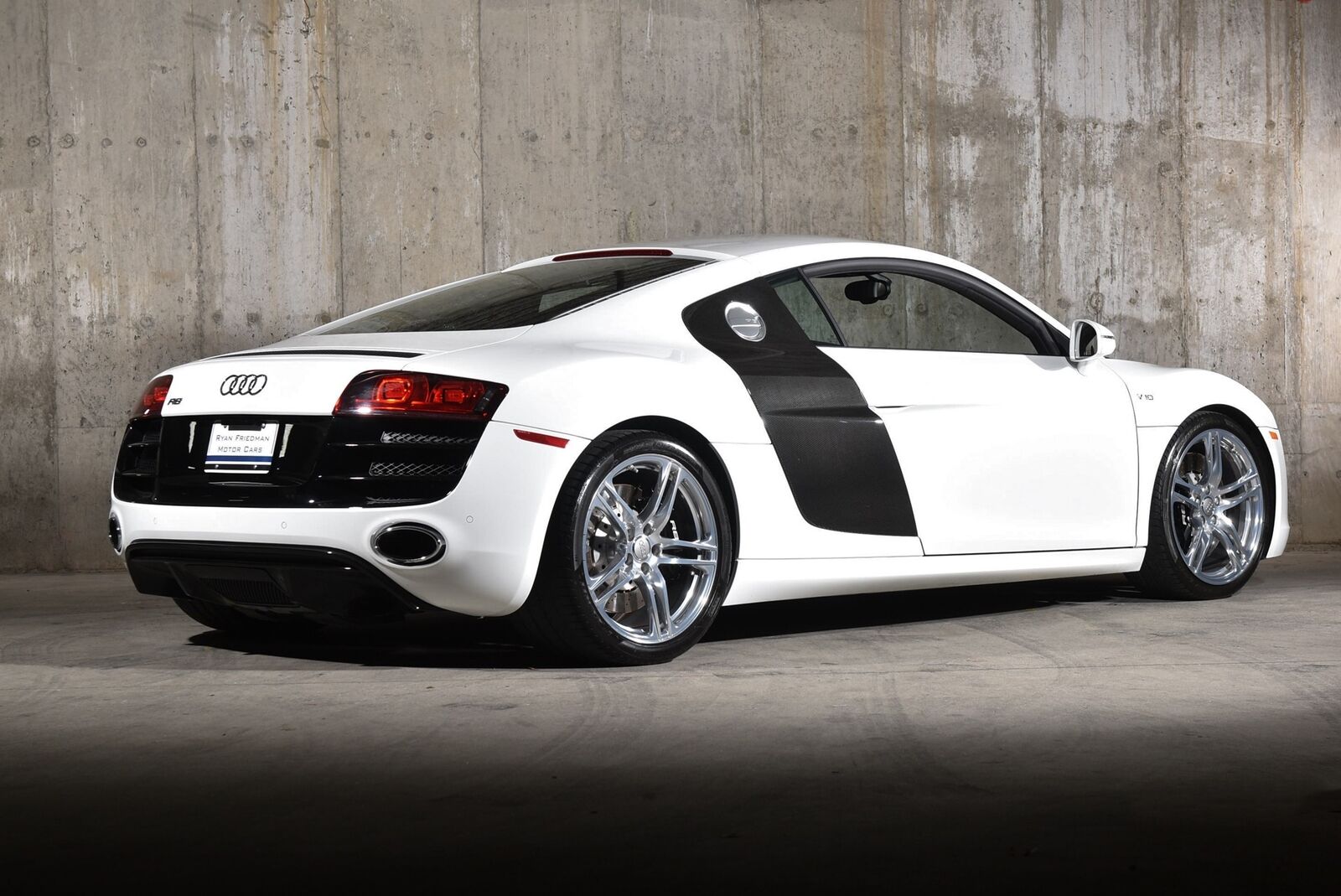 Year: 2010
Model: R8 5.2 V10 quattro Coupe
VIN: WUADNAFG4AN000779
Engine: 5.2-liter V10
Transmission: 6-speed manual
Mileage: 8,530 mi
Location: Valley Stream, New York
Price: $147,995 Buy It Now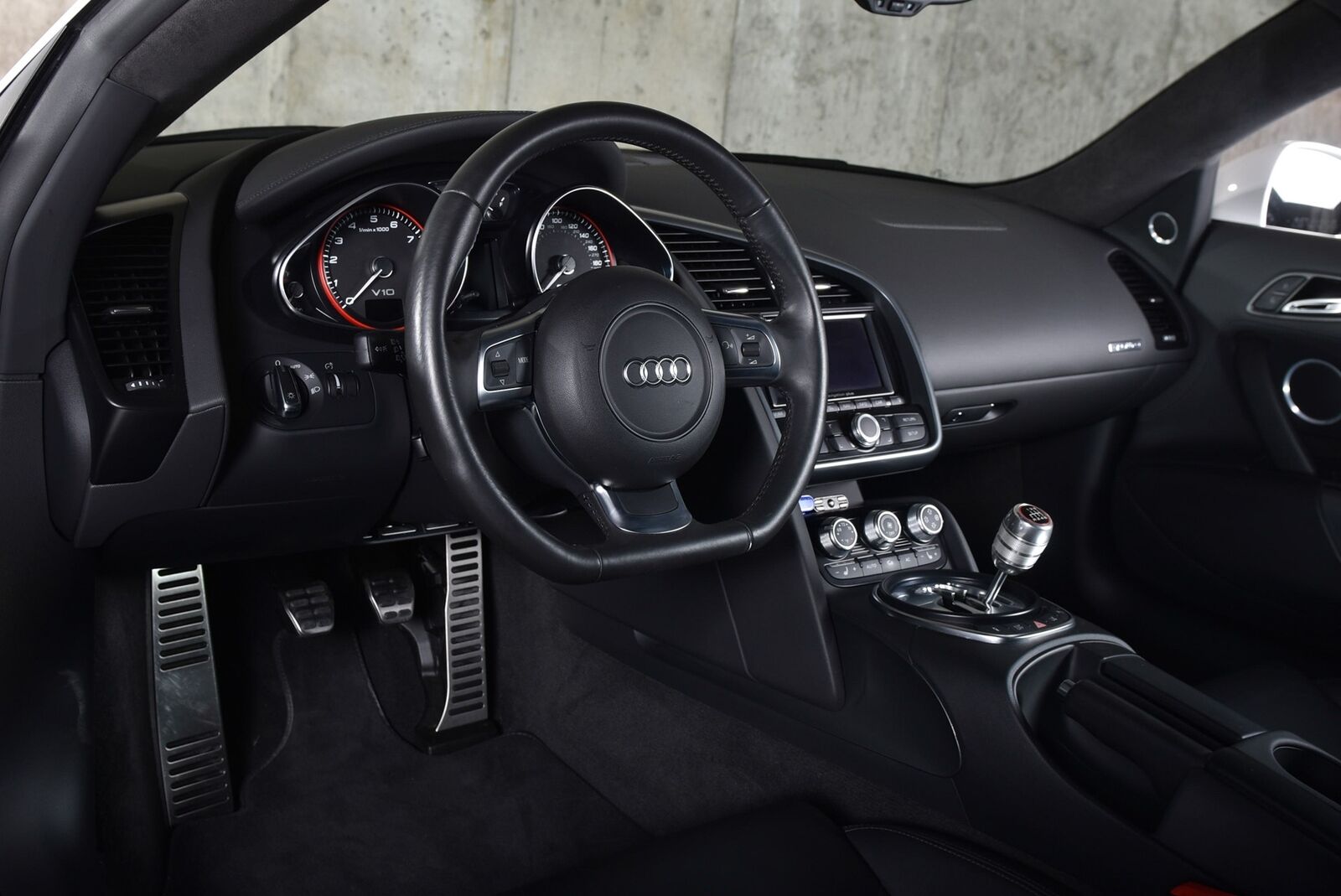 2010 Audi R8 5.2 6-Speed Quattro AWD Coupe: The understated yet elegant aggression as given by its outward appearance that's finished in the preeminent shade of Ibis White and further complimented by Carbon Fiber side blades, while showcased on its polished 19-inch Five-Arm Double Spoke wheels and accompanied by a soundtrack from the hyperactive howl provided by its 8,000 RPM revving V10, imparts an aura that is unmistakably unique and madly alluring. Even when situated inside of its enveloping cabin, completed in Black Fine Nappa leather, the feelings of pleasure and excitement are instantaneously felt prior to even inserting the key into the ignition — though its engine is situated to the rear of its occupants, having the instrumentation located "V10" insignia constantly reminding you of its "driving force" only adds to its sense of occasion and the sight of the gated-shifter and engine view as provided by the rear window, catapults the interior's aesthetic theatre that is sure to heighten your heart rate! It boasts an odometer reading of a very low 8,XXX miles and displays a Clean CARFAX Report.

Its Rarity In Numbers: For the 2010 model year, only 208 true 6-speed equipped V10 Coupes were designated for the U.S Market! Out of those 208 models, 31 were finished in Ibis White, with only 21 out of the 31 having left the factory completed in Ibis White with an interior specified in Black leather.

For more info on this exceptional gated manual R8 V10 coupe, call and/or text us now at 516-217-2580/516-217-2580; we're authentic motorcar aficionados, let's chat!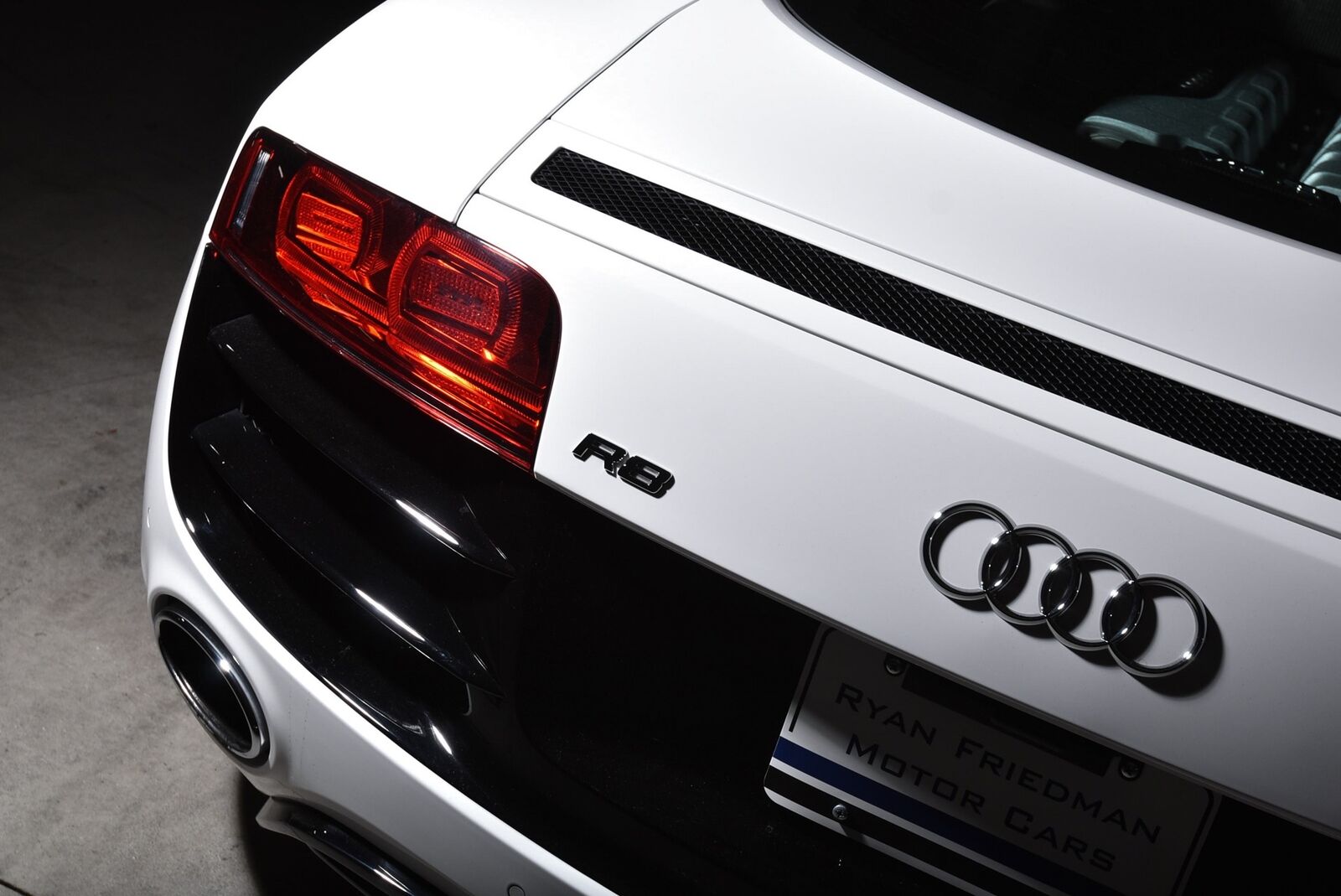 So what do we have here? With just 8,500 miles, this Ibis White coupe is a really nice example of the breed. It's got the perfect wheels, white is cool and unusual to see, the condition appears to be near new, and it's got that all-important manual. Downsides? These are currently among the most sought newer Audis, and you're looking at nearly $150,000 to get into one. But you know what? If I didn't have to worry about transporting children around, I'd rather take this home than either of the RSs I recently looked at. Long term, it's probably a better proposition as well. Like the Sport Quattro, exclusivity is guaranteed on these and they're the highest performing version of the car from the period. To me there's no doubt that these will continue to be collector-grade for many years.
-Carter