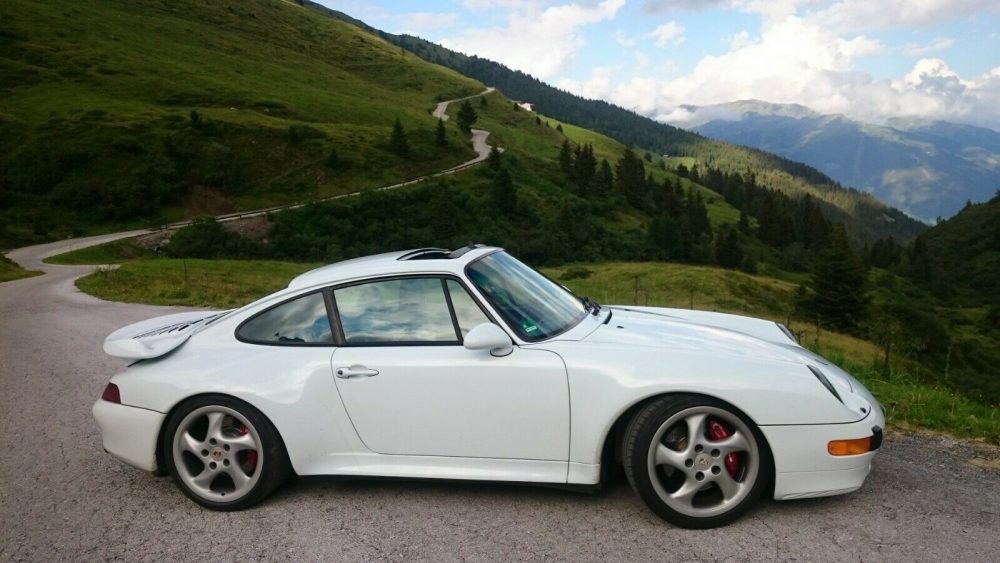 The 993 Porsche 911 Turbo sure is aging well. I guess you could say that about most 911s, but the near pinnacle of the air-cooled 911 sure does look long for this world. Its size and proportions are dead on to me, and it is not excessive. You know what it is the second you lay eyes on it, but it doesn't scream at you like the new GT cars do. I guess that is the point of the Turbo, but something just makes sense with them. I am not alone with this as good luck buying one for under $100,000 now. This 1997 US-market example that returned back home to Germany is no exception. Worth it?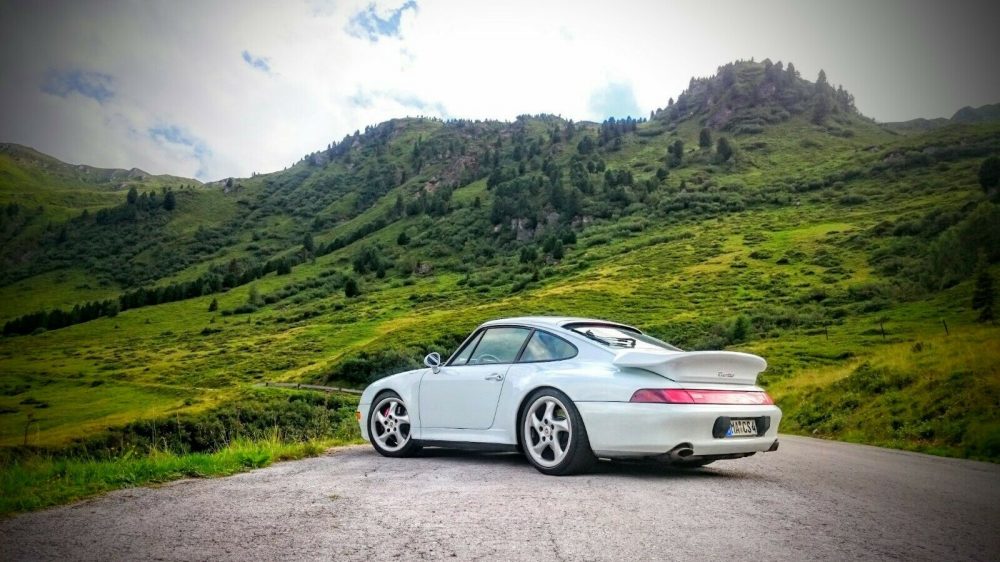 Year: 1997
Model: 911 Turbo
VIN: WP0AC2998VS375364
Engine: 3.6 liter twin-turbocharged flat-6
Transmission: 6-speed manual
Mileage: 80,963 km (50,308 mi)
Location: Mannheim, Germany
Price: $169,000 Buy It Now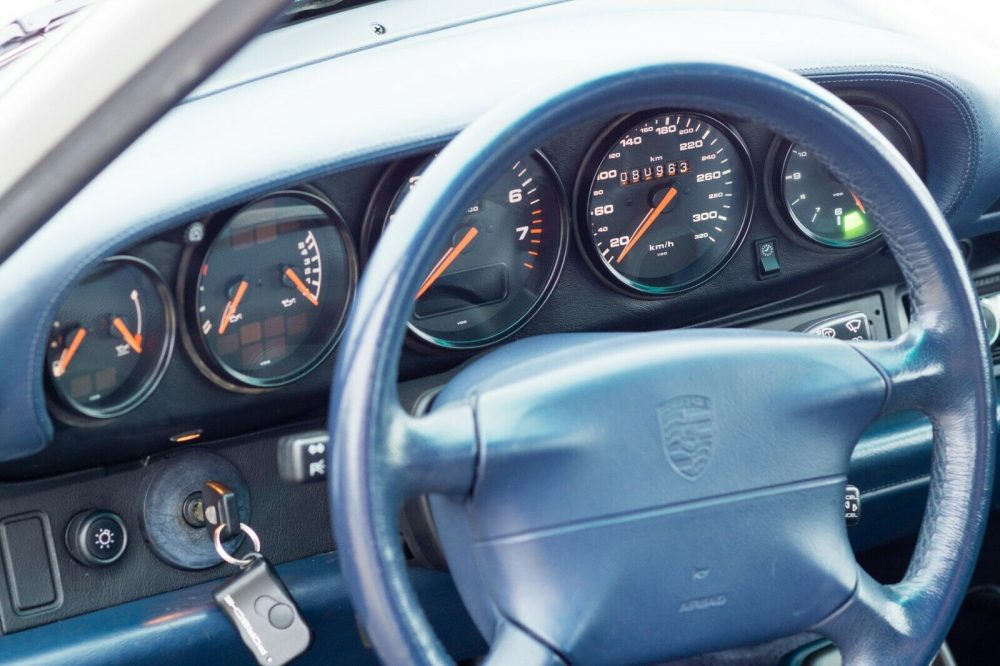 I bought this dream Porsche first hand in 2014. Since then I have been driving it regularly – only when the sun is shining.

It sounds, it drives itself, it smells like only a Porsche Turbo can. Great!

The first US-owner and I took great care of the car. Many parts were exchanged – original. It is in like new condition – mint! Engine dry – matching numbers – accident-free. All Services have been made at a German Dealership since 2014. All invoices are available.

I imported the Turbo from New York back to Germany. But it is easy to send it back to the US, since it is a US model anyhow.

More information and pics are here: https://www.elferspot.com/de/fahrzeug/porsche-993-turbo-1996-833329/

Grade 1.4 (report is available)
The paintwork is very good, with small chips on the front
accident free
Bilstein B16 Suspension
Currently around 88,000 km (56,000 miles)
First registration 12/1996
Checkbook maintained (Carfax with exact history)
Services all done
Brakes new
New tyres
New speakers (original)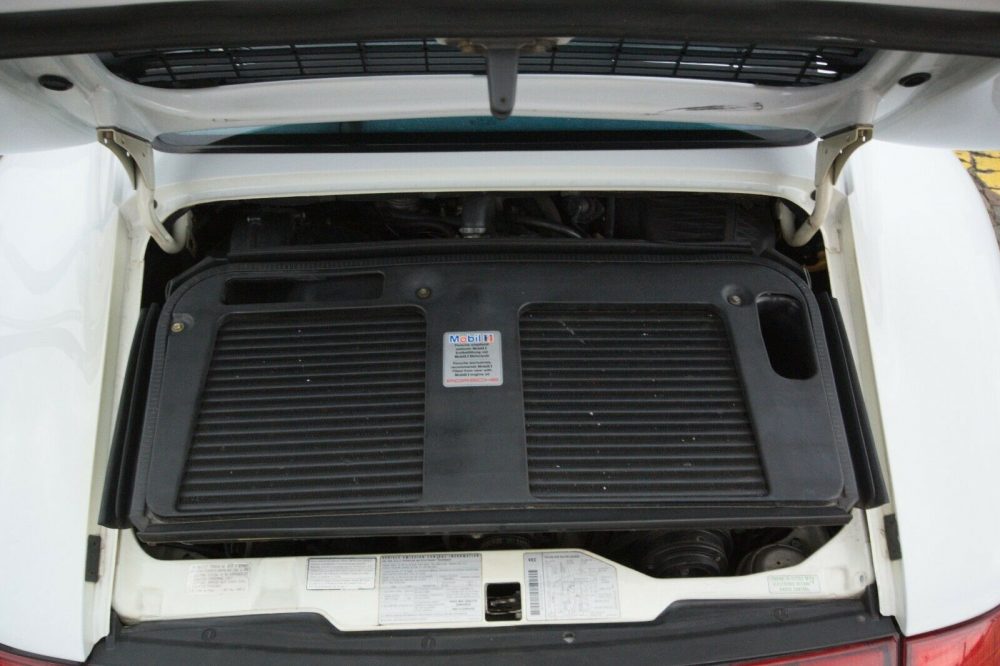 The seller notes that this was actually exported from New York back to Germany where it looks like it is having the time of its life. Glacier White over blue leather with the 18″ Turbo Twists and the classic big red brakes is a great combination, and it's tough to argue against this color combo. Mileage is an average 50,000, which is nice to see given the majority of these cars weren't driven all that much despite being capable daily drivers if you were brave enough. Now, this one is looking for a new home.
$170,000 is on the high end for the mileage, and probably a little too high. To get north of $150,000 right now for a 993 Turbo, the mileage would need to be about half of what it is, along with having a clean bill of health. The color combo does add some value here, but not $30,000. I think $140,000 is probably more reasonable if everything checks out, but then again, if you really want one in Glacier White, where else are you going to turn?
– Andrew