I thought it was about time GCFSB featured one of the prettiest mid-sized sedans to hit the market in the last few years: the Volkswagen CC. Devised as a more stylish alternative to the Passat sedan, The CC aped the four-door coupe concept from the Mercedes-Benz CLS but brought it down to a more reasonable price point. Available with the turbocharged 2.0 four cylinder or 3.6 VR6 engine, these rakish sedans almost made one wonder if Volkswagen overreached with the Phaeton luxury sedan and should have introduced something along these lines instead. The 2.0T engined variant seem to be more common, as new VR6 versions are cresting $40,000. Here is a two year old 2.0T automatic with the 6 speed DSG automatic transmission for sale at an attractive price point.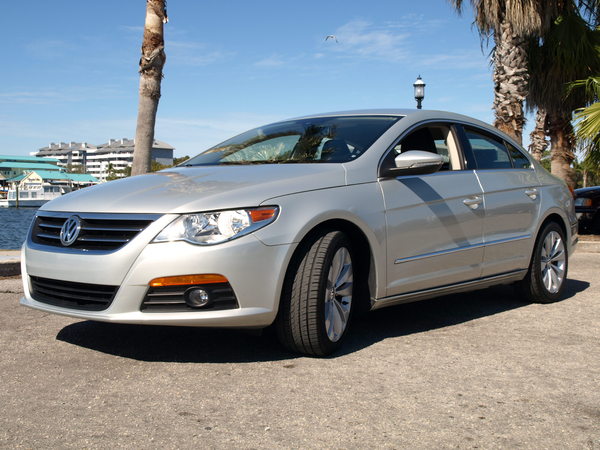 Lowest price in Florida for a CC! It has 42,300 miles and factory warranty. Great Condition, loaded with options. This is the 200 HP 4 cyl 2.0L Turbo and a great driver. Great gas mileage. Striking leather-look interior. Just off lease, fresh oil change. Always properly maintained.
Pre-owned CCs are inching down in price to where they are becoming an alternative to more sedate sedans such as the Camry, Accord and Altima. With the four seat configuration, these cars aren't as practical as the competition, but appeal to the individual who can't bear boring transportation. The asking price of under $17,000 is certainly tempting for a two year old near luxury sedan and I would wager to say the looks of the CC will withstand the test of time, as the car's styling includes just enough flash without looking contrived.
-Paul