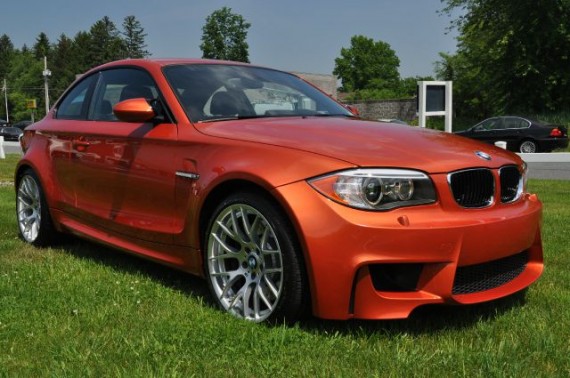 The 1M was a funny choice for modern BMW AG. Seemingly hell-bent on expanding the M line and selling as many M-cars as possible, they created a limited-production, enthusiast-targeted modern interpretation of the E30 M3. Less than a thousand came to North America in total, and I've seen as many F10 M5s in the few months they've been around as I've seen 1Ms in the past couple of years. Today's comes in Valencia Orange which, while perhaps not as sleek as the white or black options, is definitely the trademark color for these cars. The main talking point on this car is the salvage title – while the damage appears to have been fully remedied, that title issue will be a black mark for the rest of its life.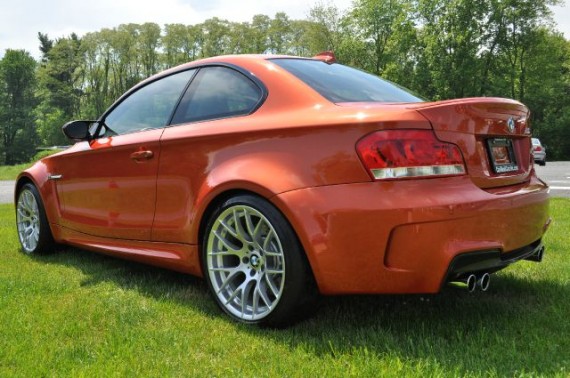 Year: 2011
Model: 1M
Engine: N54 twin-turbo 3.0l inline-6
Transmission: 6-speed manual
Mileage: 11,746
Price: $51,995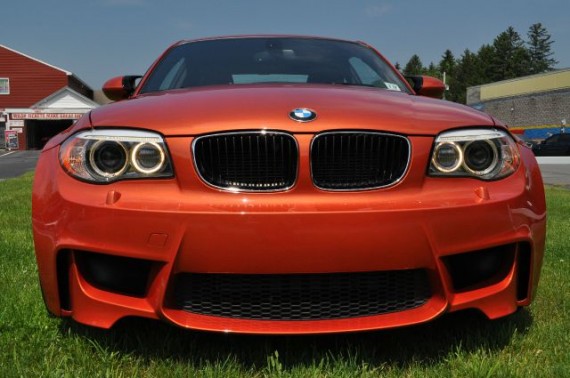 2011 BMW 1M

This is the Real Deal! 6 Speed Manual Shift!

Stunning Orange Exterior!

Alcantara Trim Interior!

11k Pristine Miles!

19″ Alloys with 9/32 or Better Tread Depth!

Spotless Inside and Out!

Hardtop Coupe!

Rear Lip Spoiler

Heated/Power Seats!

A/C Climate Control

Factory Navigation!

As amazing as this car is it has NYS salvage Certificate # 907A. Come and take a VERY close look from every angle and you will NOT find a thing out of factory order and flawless condition. Simply Google the VIN and you will see several photos of previous body damage.

VIN WBSUR9C56BVT47835
Just 746 miles short of a fully pristine life, huh? Getting in a clean one of these right now for $51k is decent, but think about E30 M3s for sale with salvage titles: much harder to sell and significantly less expensive than those with clear titles. While it'd be amazing to get in one of the 740 1Ms in the US, you have to consider the long-term effects of that title. A rare and unique driving experience is worth a lot, but the prudent choice would be to add a few grand to your budget and get one that would be in instant and high demand should you ever choose to sell.
-NR