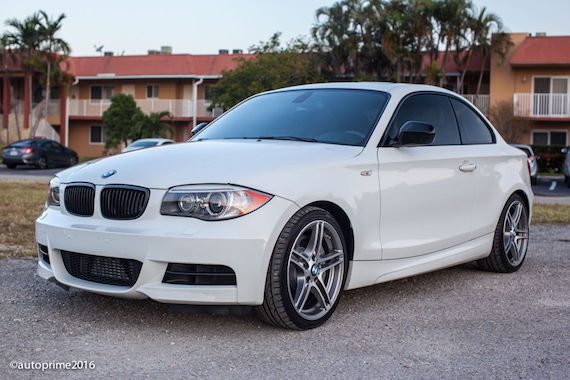 I don't usually post newer cars, preferring to write about 80s and 90s machinery instead. That's because I think many new cars are bloated in looks and overburdened with technologies that blunt the driving experience. But there are a few modern cars for which I'm willing to make an exception, like the E82 135iS. Offered in the US for the 2013 model year only (to make up for the absence of the recently departed, limited edition 1M coupe), the "iS" package added M-sport suspension and bumpers to the 135i, while a tune to the 3.0 liter N55 twin-turbo engine bumped power output to 320 hp (an increase of 20 hp over the standard car). Though some find the E82 a bit stubby, I love the look of the car, with its short wheelbase and squat, compact styling, while the hydraulic steering setup offers a relatively old school, connected driving experience. Sure, it's not quite the unadulterated formula of BMWs of yore (6 naturally-aspirated cylinders, 5 speeds, 3 pedals) but it comes pretty close, and I think the E82 is a closer spiritual successor to the E30 than any contemporary 3-series.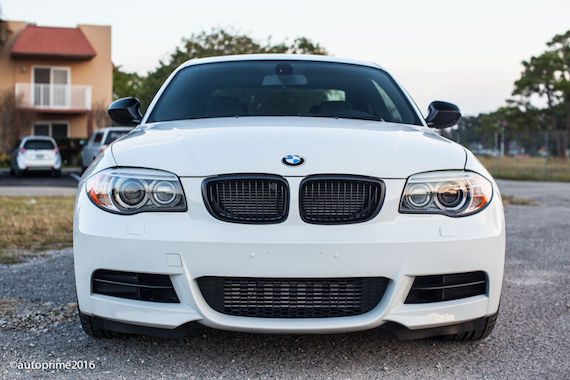 Year: 2013
Model: 135iS
Engine: 3.0 liter inline-6 twin turbo
Transmission: 7-speed DCT
Mileage: 34,200 mi
Price: $25,990 Buy It Now or Make Offer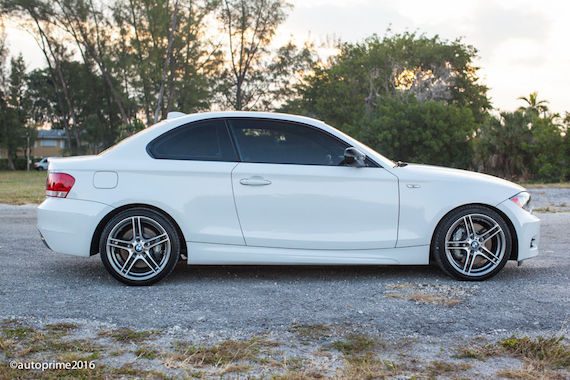 I have for sale a rare BWM 135IS with Dual Clutch 7 speed gear box. The car is in mint condition, looks and drives like new. It's as close as it get to buying a new car for a fraction of the cost, but you don't have to take my word for it, come check it out yourself, I promise you won't waste your time, I can assure you will find a car in amazing condition, it actually looks like a car with even fewer miles, it really shows how well taken care this car was.

This is one of my favorite sports cars of all times, and I have owned some legendary cars like Nissan GT-R R35, Toyota Supras MKIV, BMW M3 E92 among other sports cars. This car is a true driver's car.

Below I have listed some of the highlights of the car.

– Rare much sort after IS edition, only sold in 2013 with MSRP starting at $45,000

– Mint condition, really well taken car off

– 3.0 inline 6, with twin-scroll Turbo, crazy fast with sport mode, 320HP of pure adrenaline

– The way the exhaust sounds is music to your ears(the 135IS comes from factory with a tuned exhaust)

– Clean Carfax and Autocheck (no accidents, 1 owner car)

– Balance of bumper to bumper factory warranty

– Car was always garaged, paint looks amazing

– Interior looks sharp, with no signs of use, seats are in new condition

– Adult owned

– No rust anywhere

– Tires with 80% tread left

– Brakes like new

– 7 speed dual clutch transmission, extremely fast, faster than 6 speed manual

– Power memory seats

– Leather seats like new

– 18″ 135IS upgraded wheels

– 135IS badge on dashboard

– Dual zone Automated A/C, works like new

– Heated front seats, memory

– Sunroof

– 2 master keys

– Non smoker's car, never smoked in

This is not your regular 135i, this is a hard to find vehicle, specially in this kind of condition, the car needs nothing, and it's still under bumper to pumper factory warranty for another 6 months or so. The description is completely accurate, please revise my seller's feedback for reference.

Florida buyers must pay tax and tag.

If you have any further question you can always reach me at ☎ (407) 747-1259 (Francisco Costa)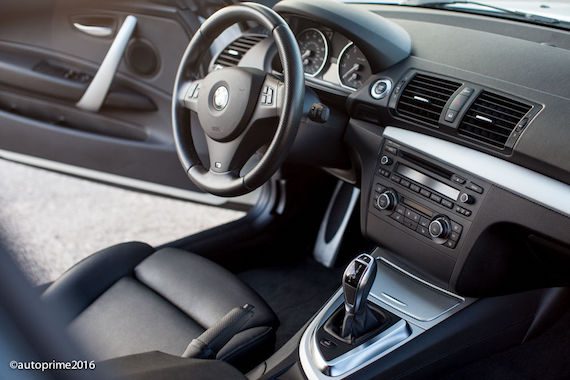 The seller describes the car as mint, and it certainly looks it in the photos: the Alpine White III exterior looks great over a black "Sensatec" interior (the seller lists it as leather but a VIN decoder says it's vinyl). This particular example comes with a 7-speed dual clutch auto-manual transmission (the iS was also available with a conventional 6 speed manual gearbox, though sadly this car doesn't have it). Other highlights include heated, sport seats, 18" M double spoke 313 wheels, blacked-out kidneys,  a reasonable 34k miles on the odometer and the remainder of the bumper to bumper, factory warranty good for "another 6 months or so."
The asking price of $25k on this one seems reasonable given the miles and condition. While it's not quite a 1M, those cars are still trading hands for $50k (as much as they cost new), whereas this car can be had for about $20k less than it would have cost in 2013. I think that's not a bad deal.
– Craig