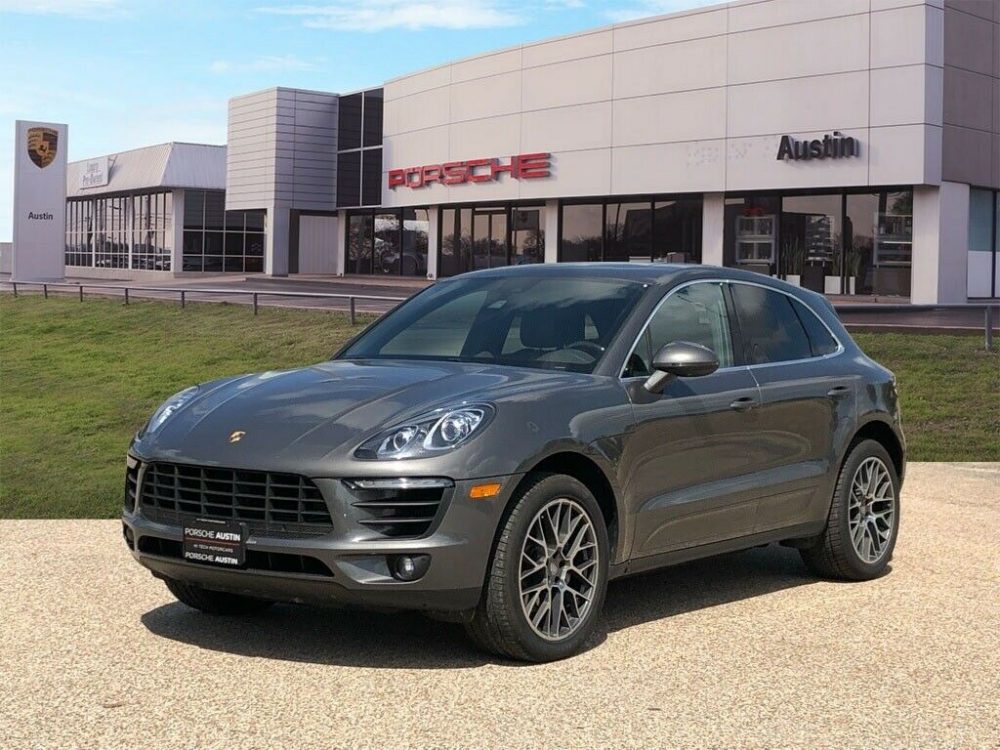 A few months ago I looked at a 2014 Audi SQ5 that is purely an answer to the SUV boom that doesn't seem to be stopping. Porsche wasn't blind to this fact, and doubled down on the highly successful Cayenne and launched the slightly smaller Q5-based Macan. Never to be short on choices, you could chose between the standard Macan, S, GTS, and Turbo. Naturally, these sold like crazy. Give people their SUV fix in a premium package and you can basically print money. However, building a lot of something means there are a ton of them on the market at any given time, and add in the always steady German depreciation, and you suddenly have a very nice package for new Honda CR-V money. This is exactly what we have today with this 2015 Macan S up for sale at a Porsche of Austin, Texas. These slightly-used SUVs just get more and more appealing to me every day.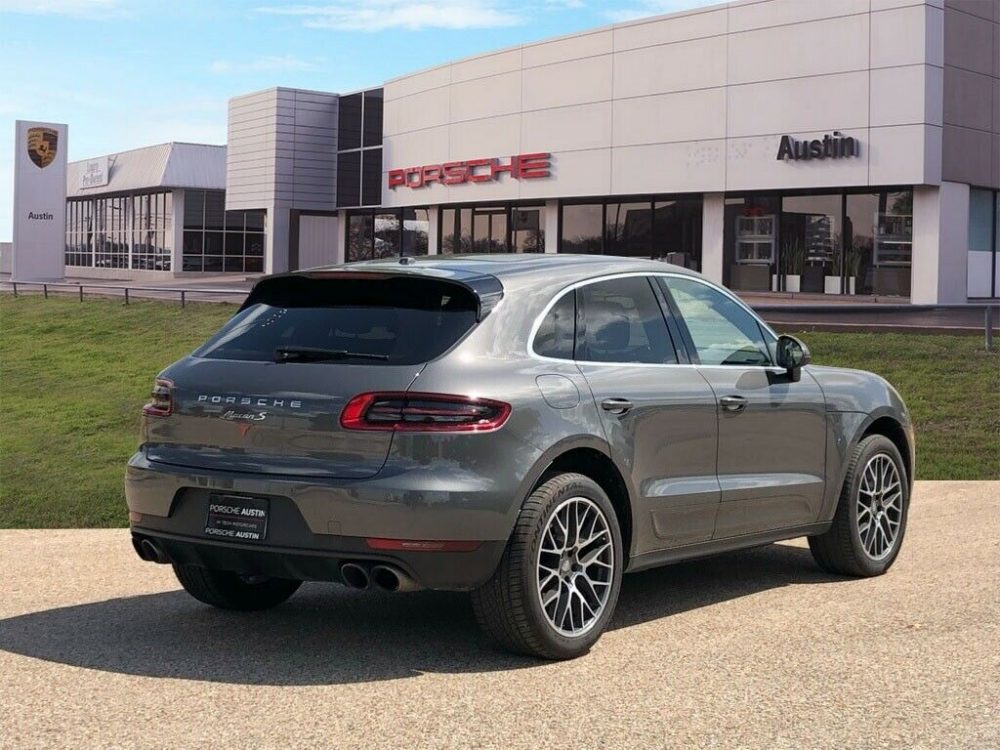 Year: 2015
Model: Macan S
VIN: WP1AB2A54FLB65527
Engine: 3.0 liter twin-turbocharged V6
Transmission: 7-speed Doppelkupplung PDK
Mileage: 90,760 mi
Location: Austin, Texas
Price: $30,329 Buy It Now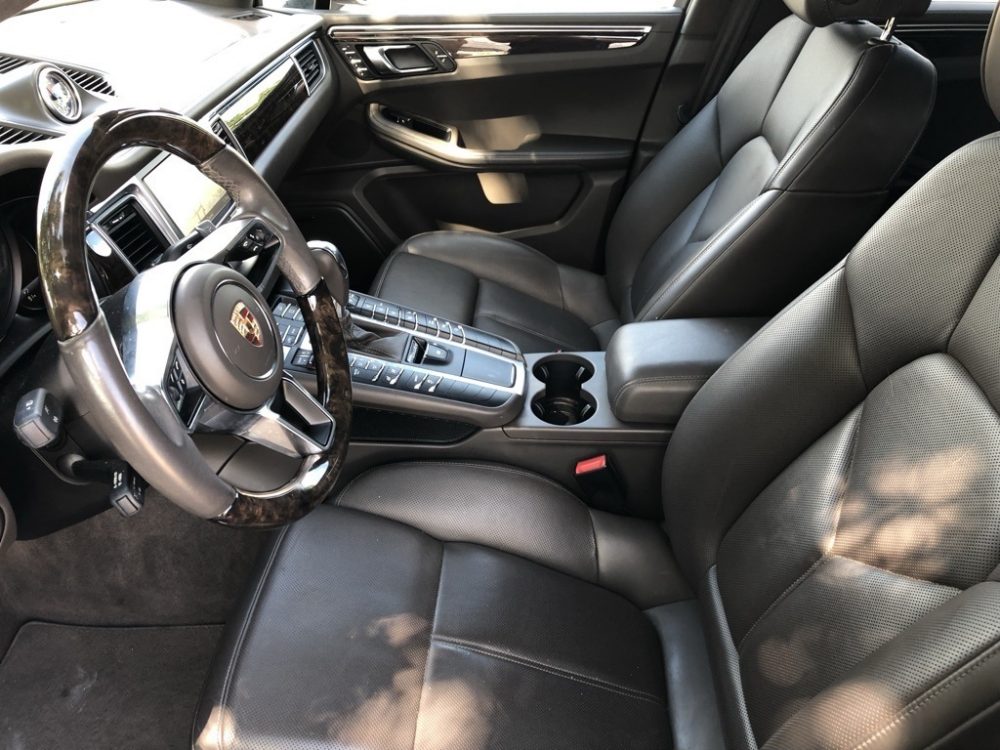 • Macan S
• Heated Multifunction Sport Steering Wheel in Dark Walnut
• Dark Walnut Interior Package
• Side Blades in Exterior Color
• ParkAssist (Front and Rear) with Reversing Camera
• Lane Keep Assist (LKA) i.c.w. Lane Change Assist (LCA)
• 3-Zone Climate Control
• Smoking Package
• Bose® Surround Sound System
• 20″ RS Spyder Design Wheels
• Agate Grey Metallic
• Power Seats (14-way) incl. Memory Package
• Infotainment Package
• Premium Package Plus
• Comfort Lighting Package
• Leather Interior in Agate Grey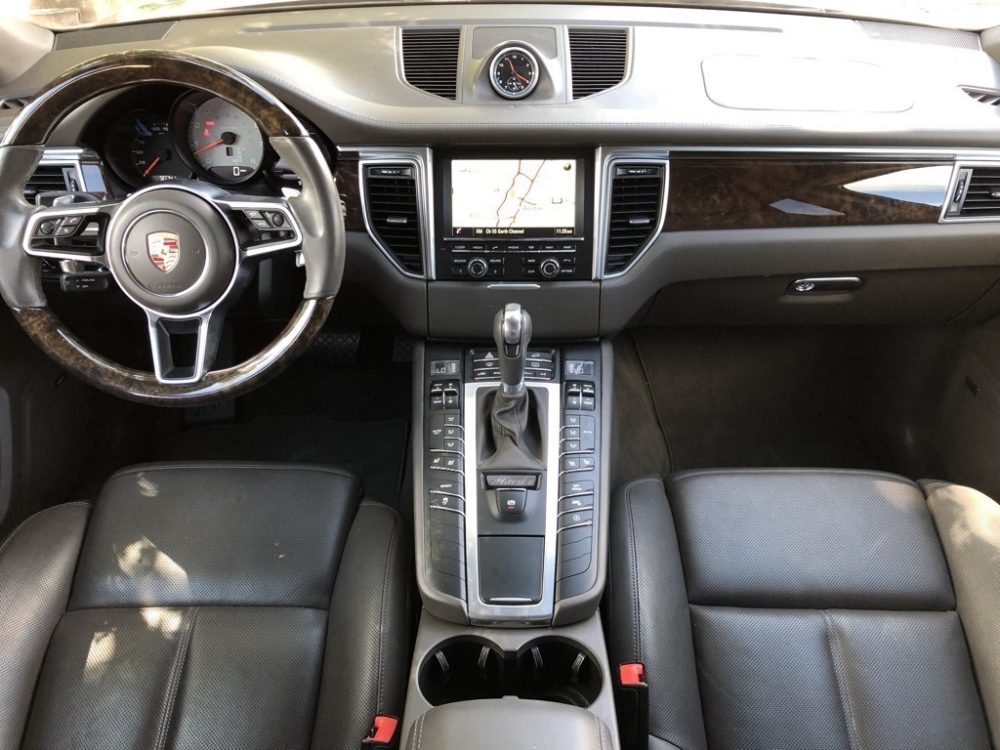 I'm a little surprised to see a Macan S with nearly 91,000 miles on it offered at a Porsche dealer and not someplace like "Crazy R!ck'z Houze of Carz" as that is where 99% of used German vehicles getting near 100,000 miles end up. For those not familiar with the Macan S, it isn't just some fancy badging, this thing actually is a nice package. The twin-turbo V6 produces 335 horsepower and 339 lb-ft of torque for a 0-60 in 5.2 seconds. Braking was just as impressive too with six-piston front calipers, although I'd hate to see the price tag for a pads and rotors job. Same goes for the 20″ wheels that fit 265/45 tires. Still, I think if you budgeted your requisite $3,000-5,000 a year in maintenance and repairs, you wouldn't get hurt too badly on this one.
How much to play? A cool $30,000 will take this one home. That is about the floor for a Macan S right now but I think there is still room to fall on these. If you wait another year or two I think you'd be able to catch another $5,000 off, if not more, but then again you might be looking for an example with more miles. This one specially is optioned pretty heavy with the wood, Premium Package Plus, and a bunch of other things. At the end of the day if I didn't a small SUV, I wouldn't look past all the Macan options at all. At least you can say you own a Porsche.
– Andrew