I'll assume if you're into this site you're pretty familiar with the Type 14 Karmann Ghia even though I don't talk about them much. Basically, it was the original Scirocco – taking the 'pedestrian' underpinnings of the Beetle and creating a sporty persona to mask them. If you're a real fan of VWs, you're probably also familiar with the second, upscale Karmann Ghia – the Type 34. I took a look at one last year:
With only 42,500 sold compared to the nearly half million Type 14 Ghias produced – and never officially imported to the U.S., most people are fairly unaware of this model even though it's arguably one of the prettiest Volkswagens made.
But there was an even more rare third Karmann Ghia. This was the Type 145 produced by Volkswagen do Brasil. Styled by Giugiaro and with the stretched Type III chassis underneath, a scant 18,000 of the Volkswagen Karmann Ghia Touring Coupe (TC) were produced solely for the South American market:
Year: 1974
Model: Karmann Ghia TC
VIN: 264212877
Engine: 1.6 liter flat-4
Transmission: 4-speed manual
Mileage: 100,000 mi
Location: Colorado Springs, Colorado
Price: $20,000 Buy It Now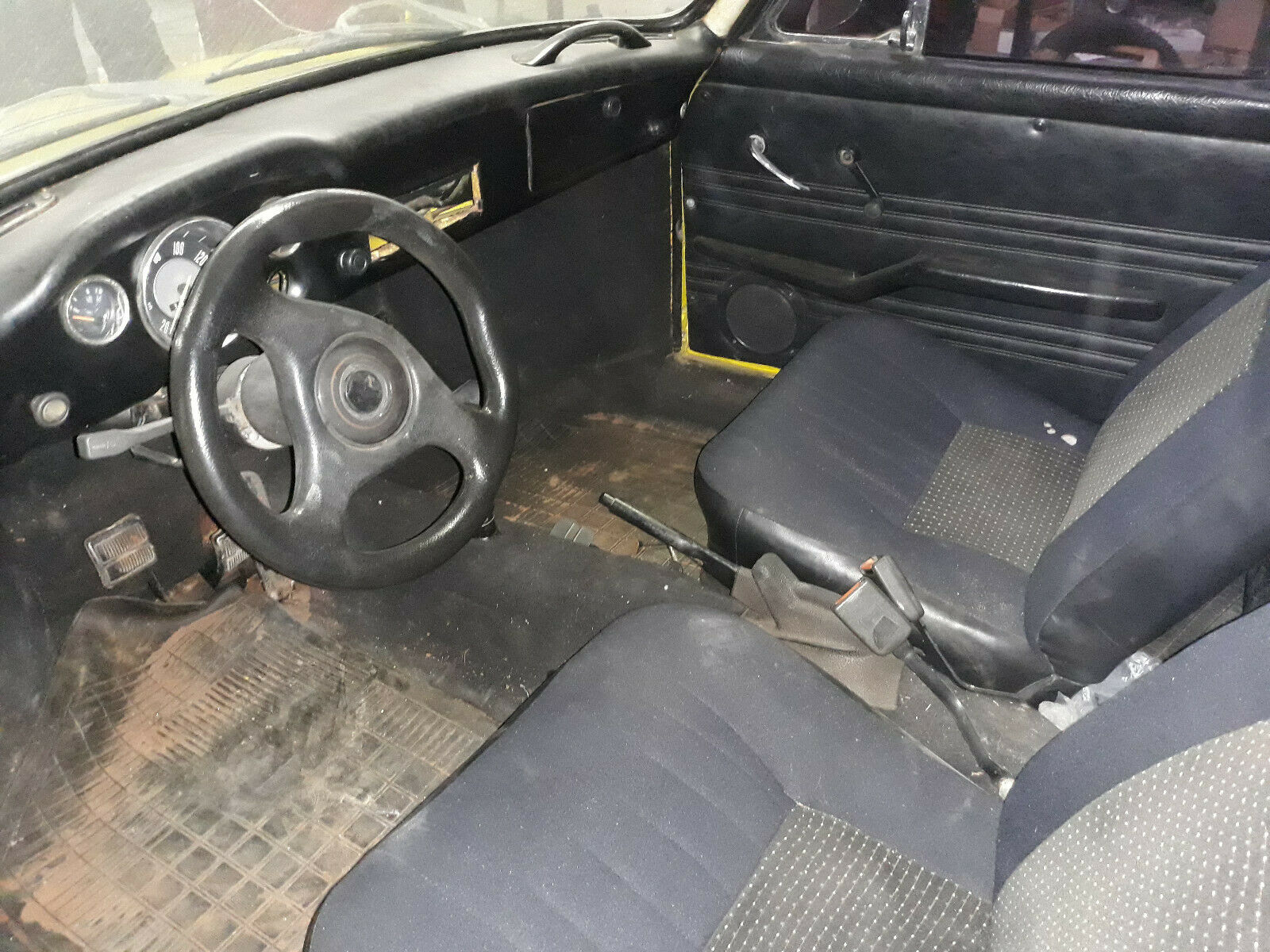 Extremely rare VW Karmann Ghia Tc. This is the only one known to exist in the USA. It is in good driver grade quality and runs well with the stock original Type 3 motor. The wheels are also very rare and will be polished soon. Though they are standard VW 4 lug so any wheel in that pattern would fit. The previous owner added a homemade sliding sunroof that is not very well done, we will be having a glass company just cut dark glass and make it a fixed moon roof.

I imported it to fix up and resell since they are so hard to come by and the process is not one many can manage alone. Now this is here in the US for you to add to your collection. I have added a couple pictures of how they can look with slight changes to suspension height and color and wheels.

I took it to Utah for the VW Wasatch Classic in July and it won an award for 2nd best. Each place I stopped people asked what kind of Porsche it was 😉

Only 18,119 were ever produced and it is estimated that less than 9,000 are surviving in any condition.

The following is information from the web about the model and its history.

As an alternative to the Type 34 Karmann-Ghia coupé, which Volkswagen had introduced to Europe in 1961, Karmann-Ghia do Brasil looked to Ghia in Turin for a reworked version of the Type 14 at the end of the 1960s. At the time Ghia employed Giorgetto Giugiaro, the famous Italian designer and he was set to work on the new Brazilian Karmann Ghia. The result was the Volkswagen Karmann Ghia TC (Touring Coupé), internally known as the Type 145, which began production in 1972 and was produced until 1975.

This was a roomy 2+2 coupe with a modern and comfortable interior. Underneath, it was similar to the Type 14, although the platform of the Volkswagen Variant was used rather than that of the Volkswagen Beetle. The main difference was the engine: the Type 145 TC was fitted with the 1,584 cc flat-four air-cooled boxer unit from the Type 3 instead of the 1,192 cc unit of the Type 14. The car produced 65 hp (48 kW) at 4,600 rpm and had a top speed of 86 mph (138 km/h), compared to the 34 hp (25 kW) and 72 mph (116 km/h) top speed of the Type 14 Karmann Ghia.

Will ship to anywhere in the World at buyer's expense. Delivery within US is also at buyer's request. We have several contacts and options.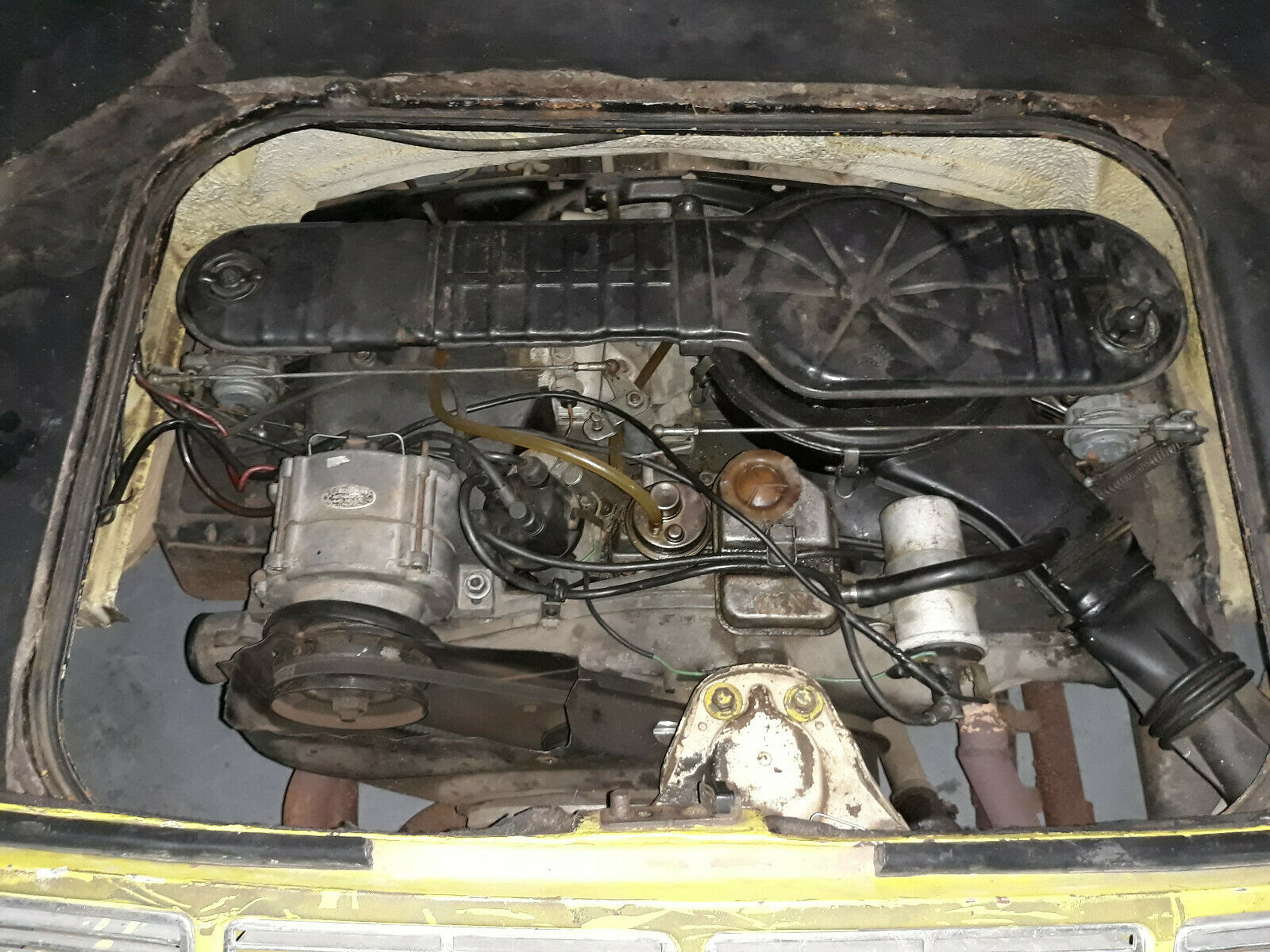 The styling of the TC is a bit of a mix of other inspiration; it looks a lot like the Fiat Dino, the Audi 100 Coupe S, the 70s Ford Mustang, a few Aston Martins and Maseratis, and of course VW's own Type 34 Fastback prototype. It also shares some styling cues with the much more desirable Volkswagen do Brasil exclusive – the SP2 – and as the seller notes picks up more than a few air-cooled Porsche styling cues. In all, it's a neat and very rare to see design.
This one comes to market looking a bit forlorn. It's certainly not in the worst condition in the world, but it's also far from being a show-ready car. The seller claims they scored a 2nd at a VW show, but I'm guessing that was awarded on rarity and obscurity rather than merit as nothing about this car appears to be in great shape. Frankly, that makes the $20,000 asking price pretty difficult to swallow. That amount will get you a very nice Type 14 Ghia – in fact, you can get an equivalent condition Type 14 for only about half that amount. There's certainly the novelty aspect that I understand, but unlike the SP2 and Type 34 I don't think this car has enough visual appeal to justify a steep premium over the regular old Ghia.
-Carter