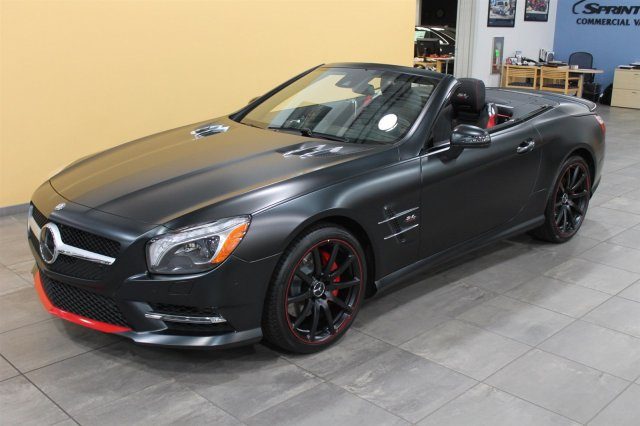 Something I wonder is how certain ideas go from the drawing board to actually make it into production. Today's car is one of those ideas. This is a 2016 SL550 Mille Miglia 417 edition. It was thought up to commemorate the 60th anniversary of the 1955 Mille Miglia that the W198 300SL competed in. The "417" comes from the original race number of 417 – itself derived from John Fitch's 4:17 a.m. starting position in the legendary Italian race. In my view, that's a little random to attach to the name of a car, but I guess I get where they are coming from. What I don't get is everything else about the SL 'Special Edition'.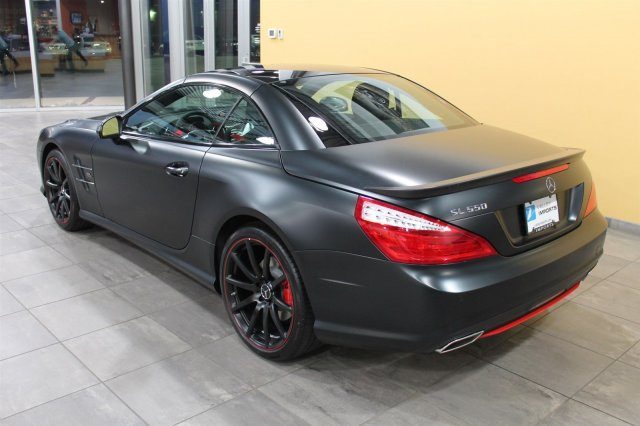 Year: 2016
Model: SL550 Mille Miglia 417
Engine: 4.7 liter V8
Transmission: 7-speed automatic
Mileage: 34 mi
Price: $99,970 Buy It Now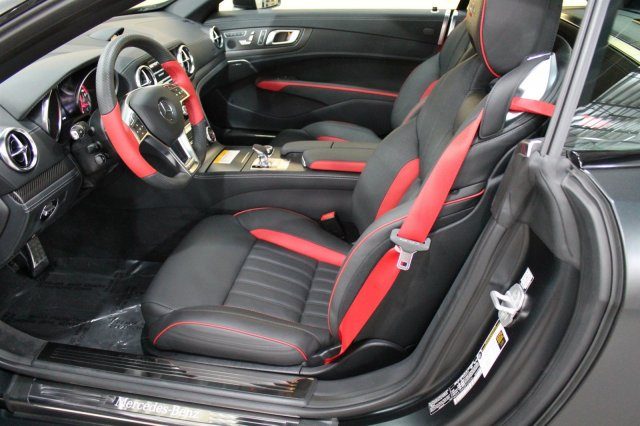 This 2016 Mercedes SL550 is the special Mille Miglia Edition and comes exclusively in Matte Black. It's 4.7L Biturbo V8 produces 449 HP. Here is a list of standard options on this exclusive car:

-Active lane keeping assist
-Active blind spot assist
-Distronic cruise control
-Red seat belts
-Illuminated door sills
-Black AMG wheels
-Black nappa leather
-Rearview Camera
-Airscarf ventilated headrests
-Heated/ventilated seats
-Multicontour seats with massage
-Magic vision control
-Navigation
-harman/kardon surround sound

It is listed as a used vehicle but will come with full 4 year/50,000 mile manufacturers warranty.

Please contact Erik Swenson at 701-356-8668 with any questions.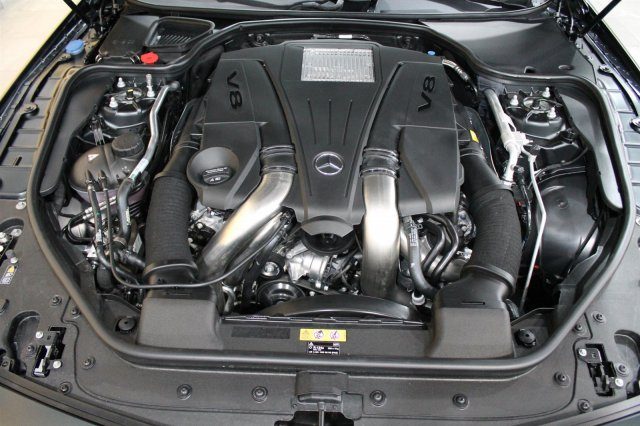 Mercedes-Benz has done special editions before with the SL so it shouldn't be a huge surprise that they'd go to that well again. But that doesn't mean you go the well full of raw sewage. It's as if Mercedes tried to make this car as offensive and unattractive as possible, and I see no links to the legendary 300SL which this is supposedly an homage to. Matte black paint, red accents everywhere, thin multi-spoke wheels and perhaps the worst thing of all, it has embroidered headrests. Just to go one step further, the majority of the interior trim is what Mercedes calls "sporty embossed carbon structure". To me, that translates to "not real carbon fiber" – never mind that carbon was just an element in 1955 when the 300SL raced. This is everything you don't do to a car. Mercedes-Benz knows that their typical buyer for a new SL doesn't have a taste for things like these yet they gambled on making a few hundred of them and surprise, this 2016 is still for sale as a new car. I don't know if they were hoping to catch the eye of those older guys who still wear Ed Hardy jeans and those crazy pattern shirts with the giant cuffs, but they sure tried their hardest.
So what does this abomination cost? A cool $99,970. The good part is that is nearly $25,000 off the original sticker price. The bad news is that this car is still $100,000 and already a well over a year old because no one wants to buy it. My guess is that it stay unsold for a little while longer.
– Andrew