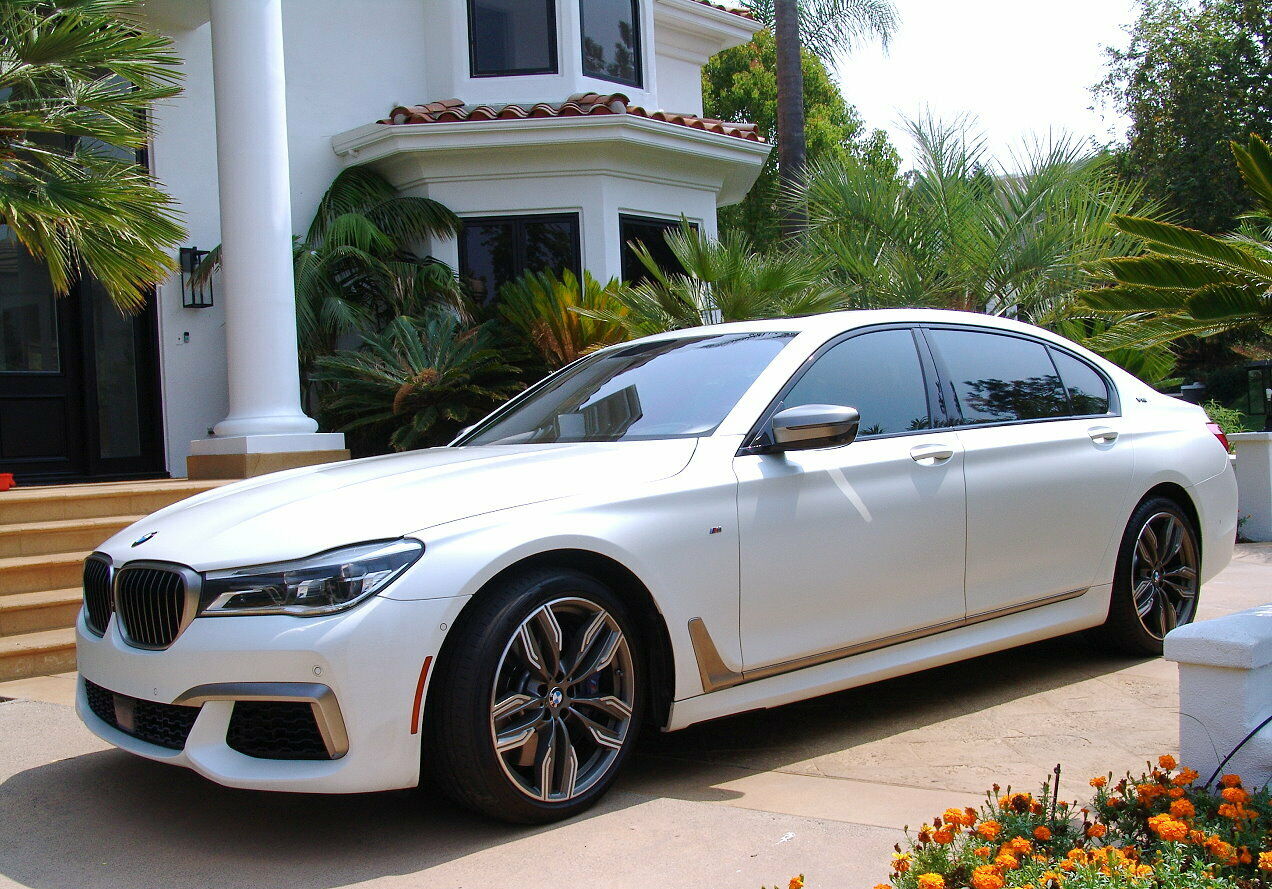 There aren't many times that you can say that the cheapest of a given thing is still unbelievably impressive. That, though, is the case with the M760i xDrive. In 2017, this was the least expensive V12-engined car you could buy. That didn't make it cheap at a nearly $160,000 base price, and it also didn't mean BMW skimped on options – or, by any means, power. The M760i has a twin-turbocharged 6.6-liter V12, after all, and it makes 601 horsepower and 590 lb-ft of torque. Coupled with the ultra-quick-shifting ZF 8-speed auto and xDrive, this car is quick for a sports car – never mind a luxury apartment. Despite weighing in at over 5,000 lbs, the car can scoot to 60 in 3.4 seconds and do the standing quarter mile in 11.7 at over 120 mph. Unreal. Now, you can rail against BMW's use of the M badge everywhere not M, but if there's one car that might be deserving of it, it's this one. Performance was, of course, also only part of the story, as this car also has every option you could pretty much want in a luxury sedan. And predictably, despite being just a few years old the values on these have quickly fallen: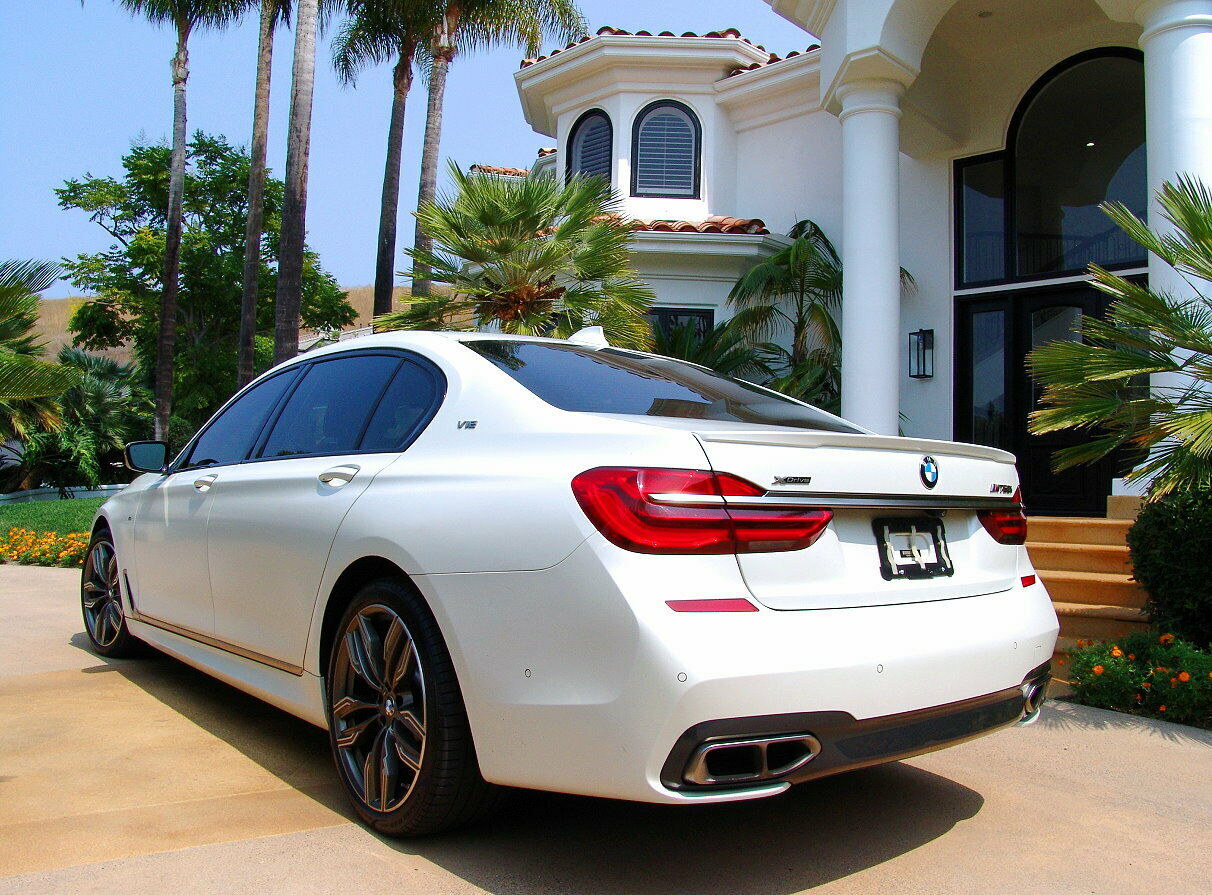 Year: 2017
Model: M760i xDrive
VIN: WBA7H6C35HG614395
Engine: 6.6 liter twin-turbocharged V12
Transmission: 8-speed automatic
Mileage: 24,500 mi
Location: San Juan Capistrano, California
Price: $89,750 Buy It Now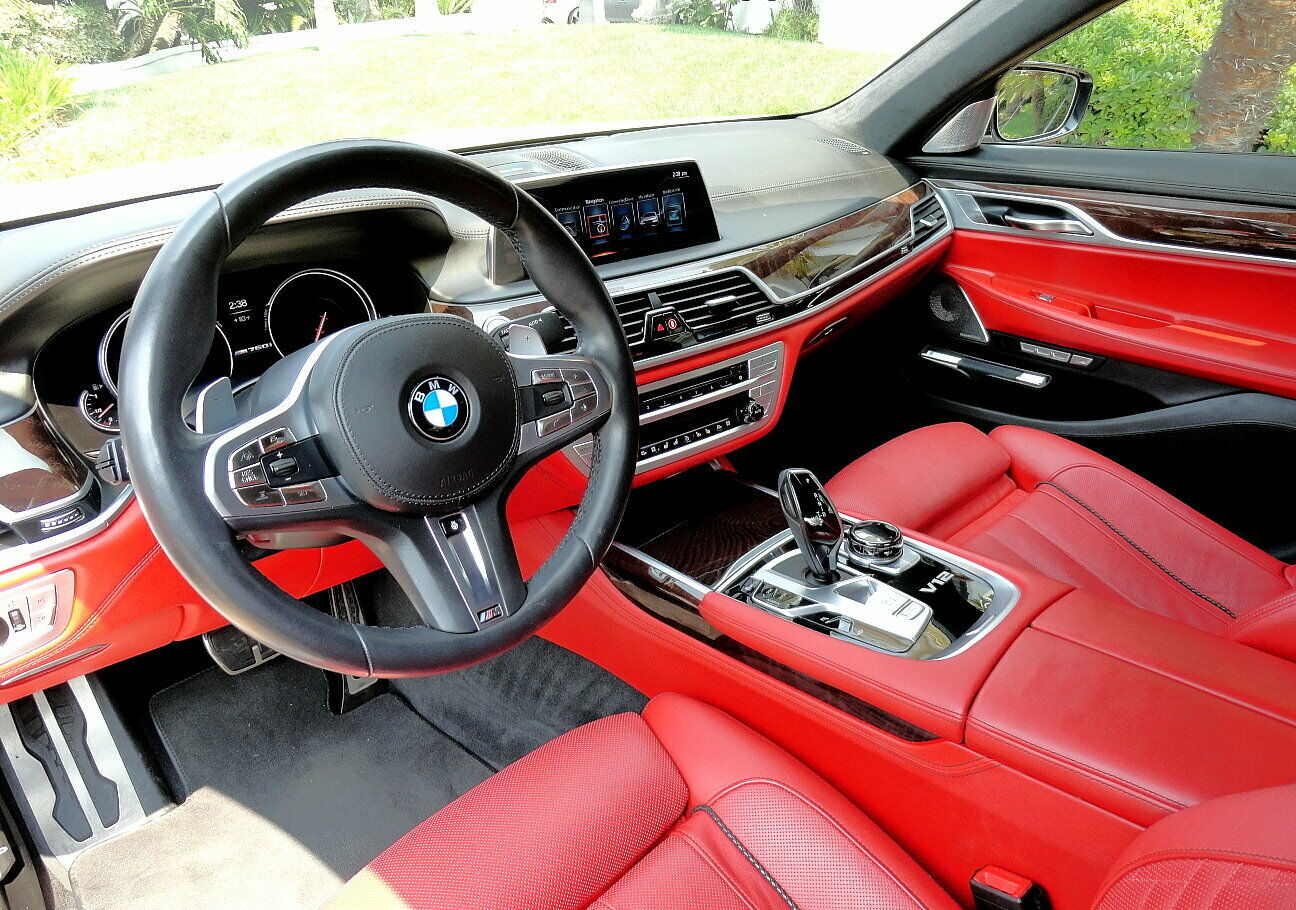 My name is Jim, and I welcome you to call me anytime at 949-322-4900 with any questions you may have about this awesome car!
Thank you for your time and consideration.

Extremely RARE 2017 BMW M-Series 760i with V12 XDrive * Red Leather Interior & Incredibly Rare FLAT White Paint!
*** Very few in the country, So hurry, this one won't last! ***

Features and Highlights!!

There has been a change of heart in Bavaria. After decades of keeping its 7-series full-size sedan far away from the M division (except for mostly visual M Sport packages), BMW finally has affixed an M badge to its largest sedan.

The M Performance badge now sits atop the 7-series powered by a Massive Ultra Fast V-12. BMW's decision tuned the M760i's Twin-Turbocharged 6.6-liter V-12 to exactly 601 horsepower! This glorious 12-cylinder serves up just about the smoothest 590 lb-ft of torque imaginable at a deliciously low 1550 rpm (that's 1450 rpm sooner than the Alpina's 590 lb-ft come on board).

Clichés about velvet and silk don't quite capture how effortlessly this V-12 delivers its thrust. A long-travel accelerator pedal makes it easy to roll onto the power gradually, while Sport mode quickens responses without feeling abrupt.

With a standard eight-speed automatic transmission and all-wheel drive putting the torque to the ground, the M760i charges hard, reaching 60 mph from rest in a scant 3.5 seconds and going on to hit the century mark in 7.9 seconds. Its quarter-mile result of 11.7 seconds at 123 mph rivals a 707-hp Hellcat's.

For all its awesomeness at the track, the M760i is still happy to play the role of limousine, especially in its default Comfort mode. The combination of slow and syrupy steering, pillowy air springs, and a hushed powertrain makes for a convincing Rolls-Royce impression (no surprise, considering this V-12 is similar to the one that BMW-owned Rolls installs in the Ghost). Even on 20-inch wheels wrapped with high-performance tires, the ride is sublime and almost eerily quiet. The massive low-end torque allows you to waft around effortlessly without cresting 3000 rpm.

The car has been well loved, pampered and can be yours today! Buy-It-Now…

************************************
We have Financing available upon request!!
Buyer is responsible for vehicle pickup or shipping!

Again, please don't hesitate to contact me with any questions you may have.
My name is Jim and I can be reached at 949-322-4900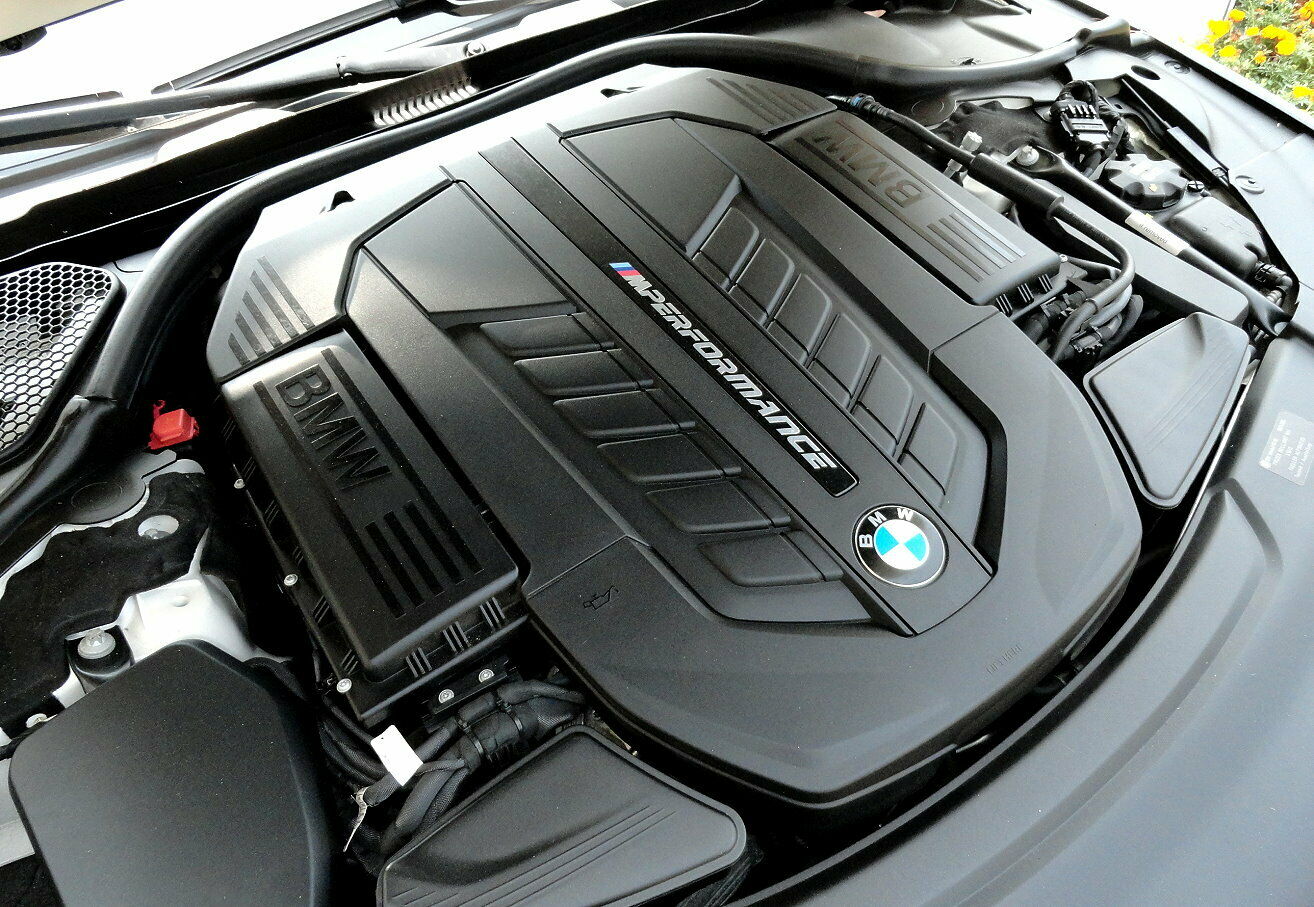 It's probably quicker for me to tell you what this car doesn't have than the options it does. It appears to be Frozen Brilliant White over Fiona Red leather, both of which were special order, and has…the M Performance Package, the M Aerodynamics Package, 20″ wheels, Active Steering, Executive Drive Control, laminated glass, soft-close doors, a surround-view camera system, the 'Sky Lounge' panoramic glass room, active front and rear seat ventilation, chestnut wood trim, the executive lounge seating in back with a rear console, four-zone climate control, the ambient air package and ambient lighting, massage functions for all four seats, ceramic control surfaces, adaptive LED lighting, park assistance, navigation, a head-up display, a Bowers & Wilkins surround-sound system, a rear-seat entertainment system, BMW's Gesture Control system…well, you get the point. This car was about $180,000 out the door, and with just 24,500 miles and four years later, it's now half that amount. A good deal? I guess you have to like the looks and the color combination, which is certainly high on the 'HEY LOOK AT ME' spectrum.
-Carter