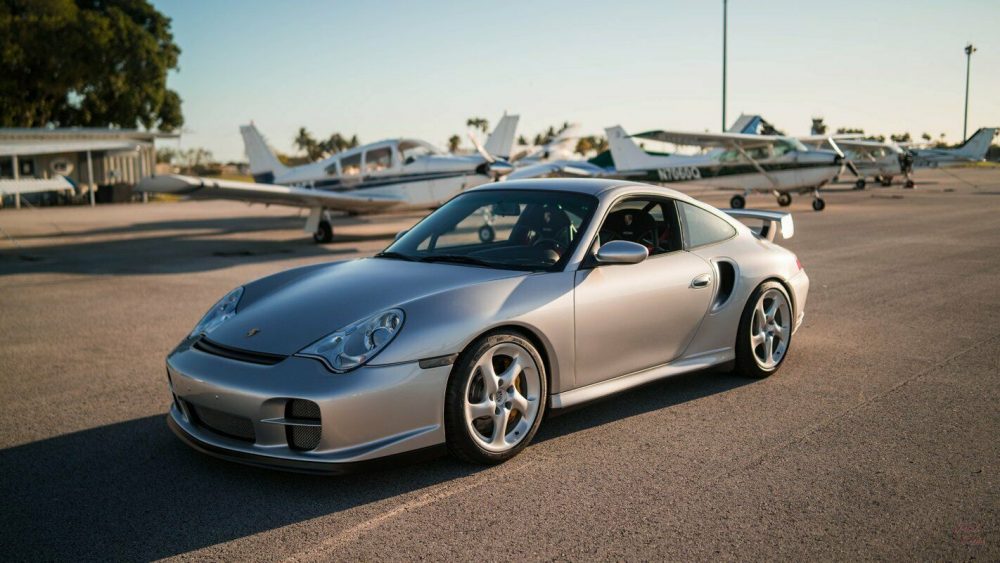 If you thought the 996 Porsche 911 GT2 was the final boss as one of the last "windowmaker" 911s, let me introduce the 911 GT2 Clubsport. Just 70 Clubsport-optioned 996 GT2s were produced, all for Europe, and were equipped with a roll cage, Recaro racing seats with six-point harnesses, a fire extinguisher, and a battery cut-off switch. Basically, this was a track-ready example without all the work of sourcing the parts. This one made its way to the US via a lengthy by renowned specialists JK Technologies of Baltimore, and is now up for sale in everyone's favorite playground: Miami, Florida.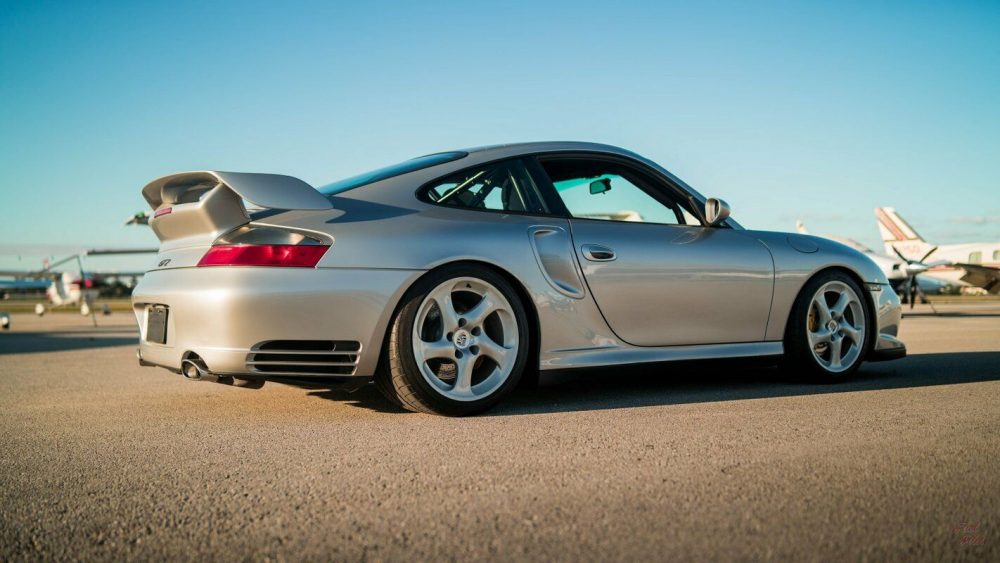 Year: 2001
Model: 911 GTS Clubsport
VIN: WP0ZZZ99Z1S695124
Engine: 3.6 liter twin-turbocharged flat-6
Transmission: 6-speed manual
Mileage: 33,000 mi
Location: Miami, Florida
Price: $185,000 Buy It Now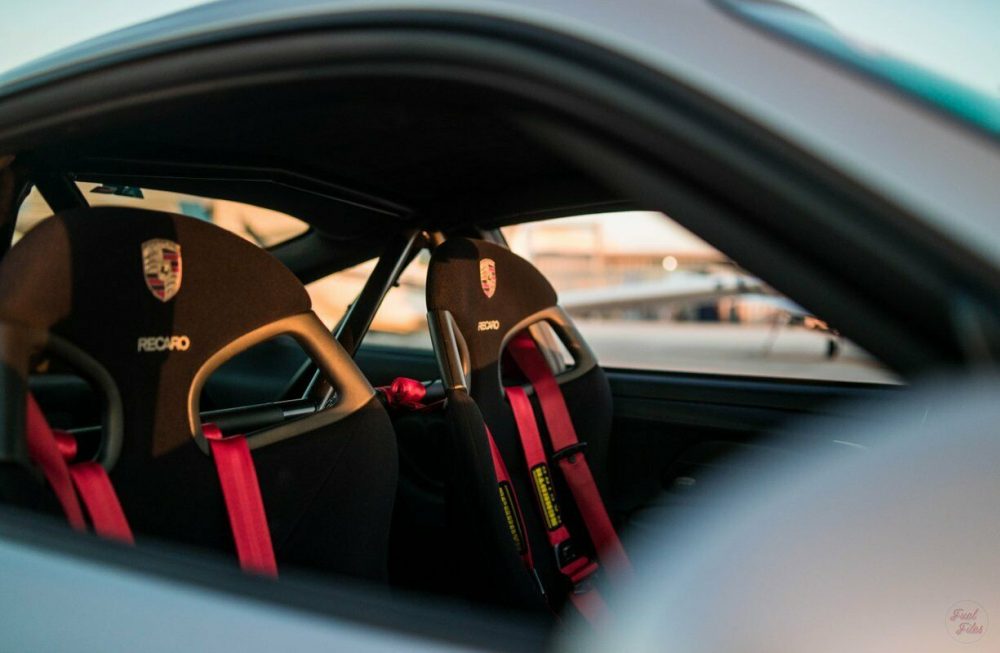 Vehicle Original VIN : WPOZZZ99Z1S695124
With only 70 in the world, the GT2 Clubsport is of the rarest of water-cooled Porsches you can buy.VIN – WPOZZZ99Z1S695124 Now, this isn't a story on "boy who cried wolf" saying "buy a 996". Instead, this is a look into THE 996 to own. Being a twin-turbocharged, rear-wheel drive, lightweight supercar, this is the closest thing anyone can get to the initial feeling of fear and adrenaline first experienced when the 930 widowmaker first came out. Equipped with a full rollcage, fire extinguisher, cup seats, polycarbonate rear window, and kill switch, these clubsports were only sold in Europe. This example made it to the states with all necessary things done in order to meet U.S. compliance, including a cluster in miles an hour and english radio, with the original german headunit included. The car comes with all documentation since day 1 of ownership including all maintenance done to the vehicle since new. Disclaimer: All vehicles are subject to prior sale. All prices are subject to change without prior notice. Prices do not include any government fees and taxes, license, registration, any finance charges, any dealer document preparation charge.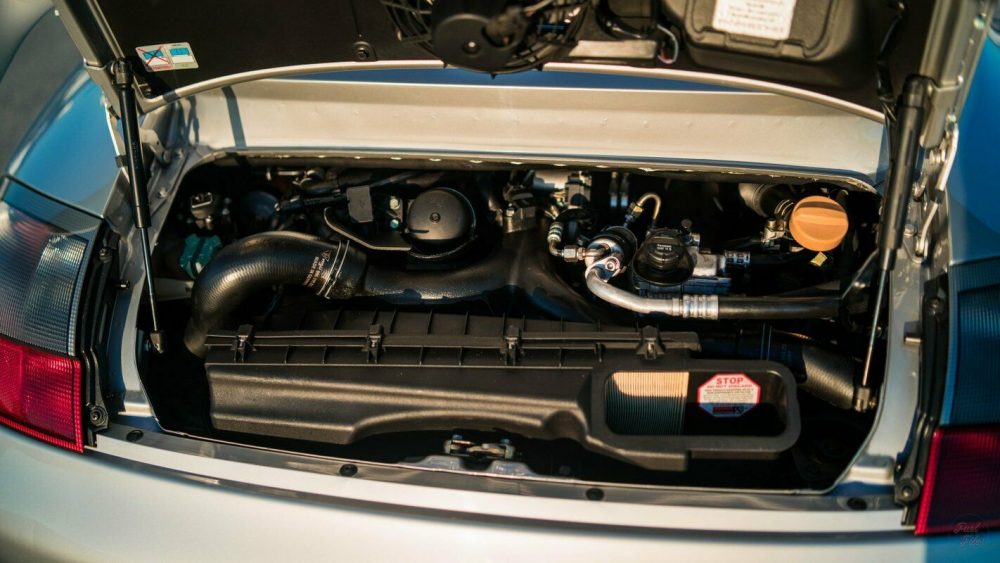 One of the more interesting notes on this car is that it needed its limited-slip differential was rebuilt three different times in 2010, 2012, and 2016. That seems a little excessive, but given the explanation that the car spent lots of time with a HPDE instructor, perhaps it makes sense.
This one is offered up at $185,000, which seems awfully high given the miles. It was offered a year ago and only mustered $100,000 with some skeptics, and is still out there waiting for a home. Interestingly enough, another GT2 Clubsport just sold for $165,000 with literally a fifth of the miles. That doesn't bode well for this car. I'd wager that this example is probably overpriced by tens of thousands, which explains why it is still for sale even in this somewhat still hot exotic market. That and of course this is not a great car for the street, even less so given it has a long history of some hard track days.
– Andrew