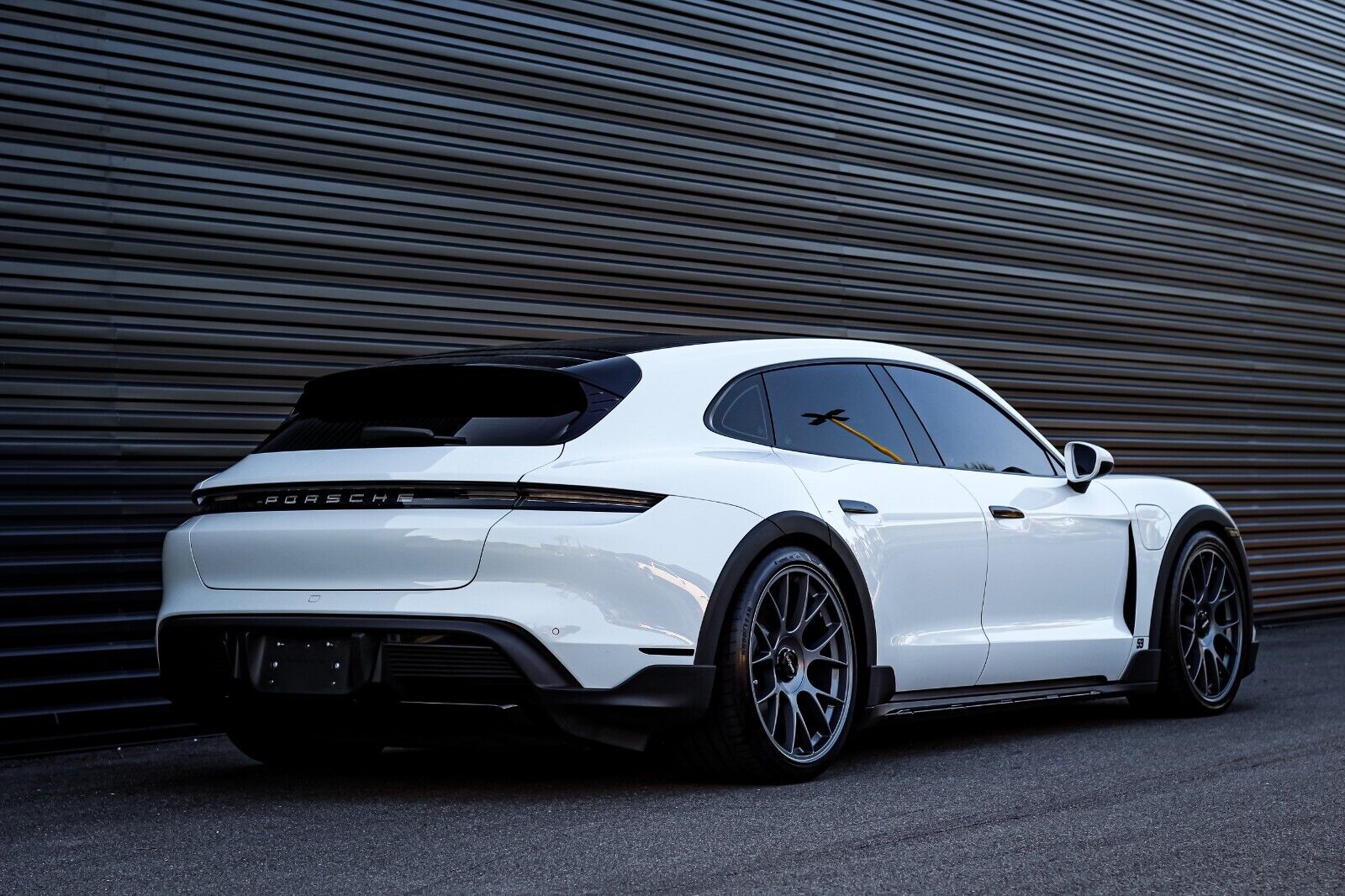 If you'd had told me 20 years ago that Porsche would be building a four-door, all-wheel-drive, off-road style, fully electric wagon, I'd probably have had a hard time believing it. When they started showing up earlier this year, I still had a hard time believing it was real. Looking a bit like a photoshopped homage of the stretched 928 concepts in the 80s, the Cross Turismo is the more pedestrian version of the Sport Turismo. In total, there are now five different versions of just the Taycan wagon. Is that crazy? Yes. But even the base Taycan 4 Cross Turismo packs a potent punch; 469 horsepower is on tap and it'll scoot to 60 in under 5 seconds. The base price is right around $100k – and if that's not dear enough (or fast enough) for you, the Turbo S Turismo Cross Turismo will take $200k of your money to half the 60 times. Today's car may be the base model, but it's got some neat-looking wheels slapped on it and a striking interior color: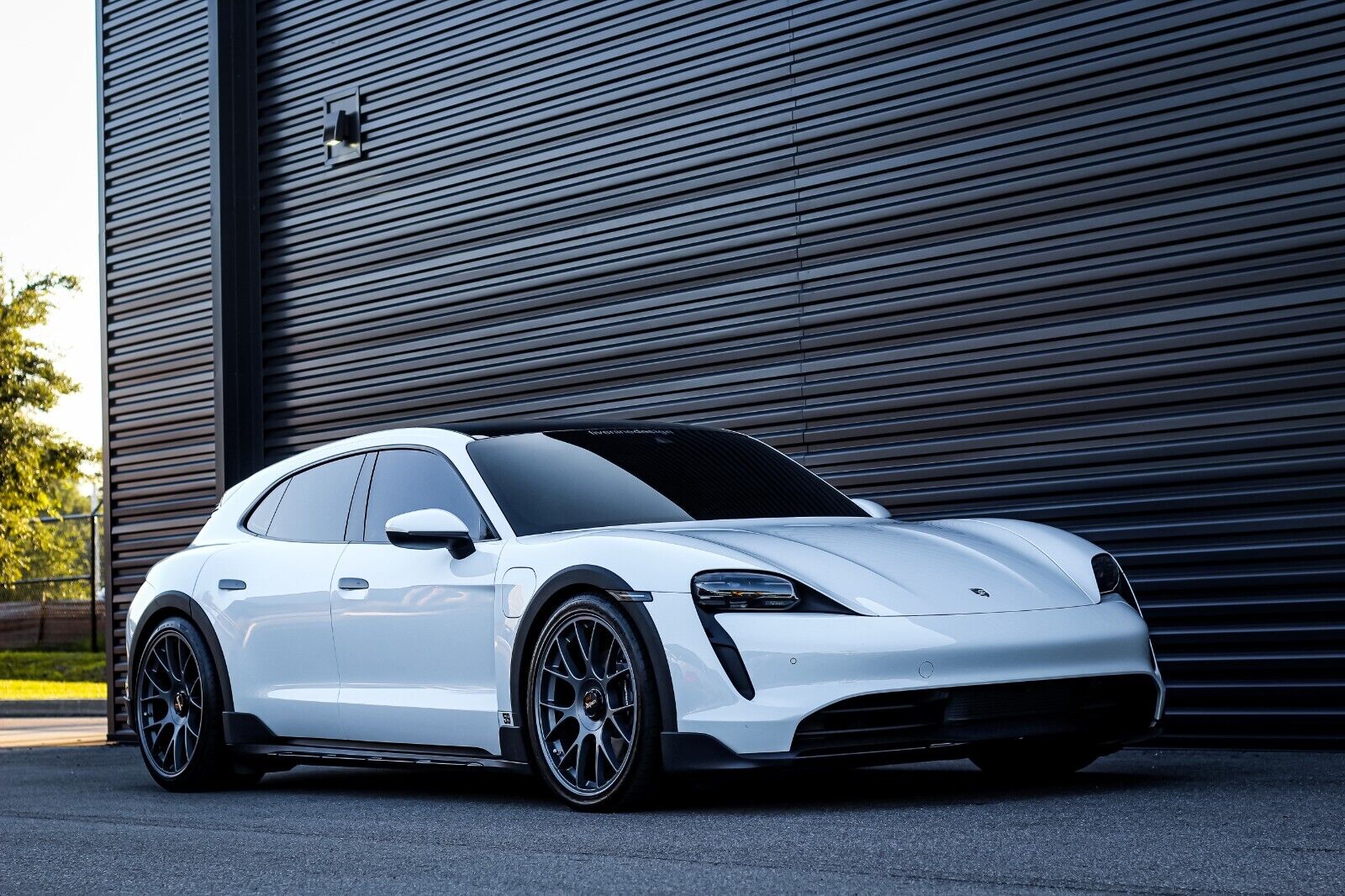 Year: 2022
Model: Taycan 4 Cross Turismo
VIN: WP0BA2Y14NSA67178
Engine: bzzzzzzzzzzzzzz whirrrrrrrrrrrr
Transmission: 2-speed automatic
Mileage: 7,000 mi
Location: Jacksonville, Florida,
Price: $125,559 Buy It Now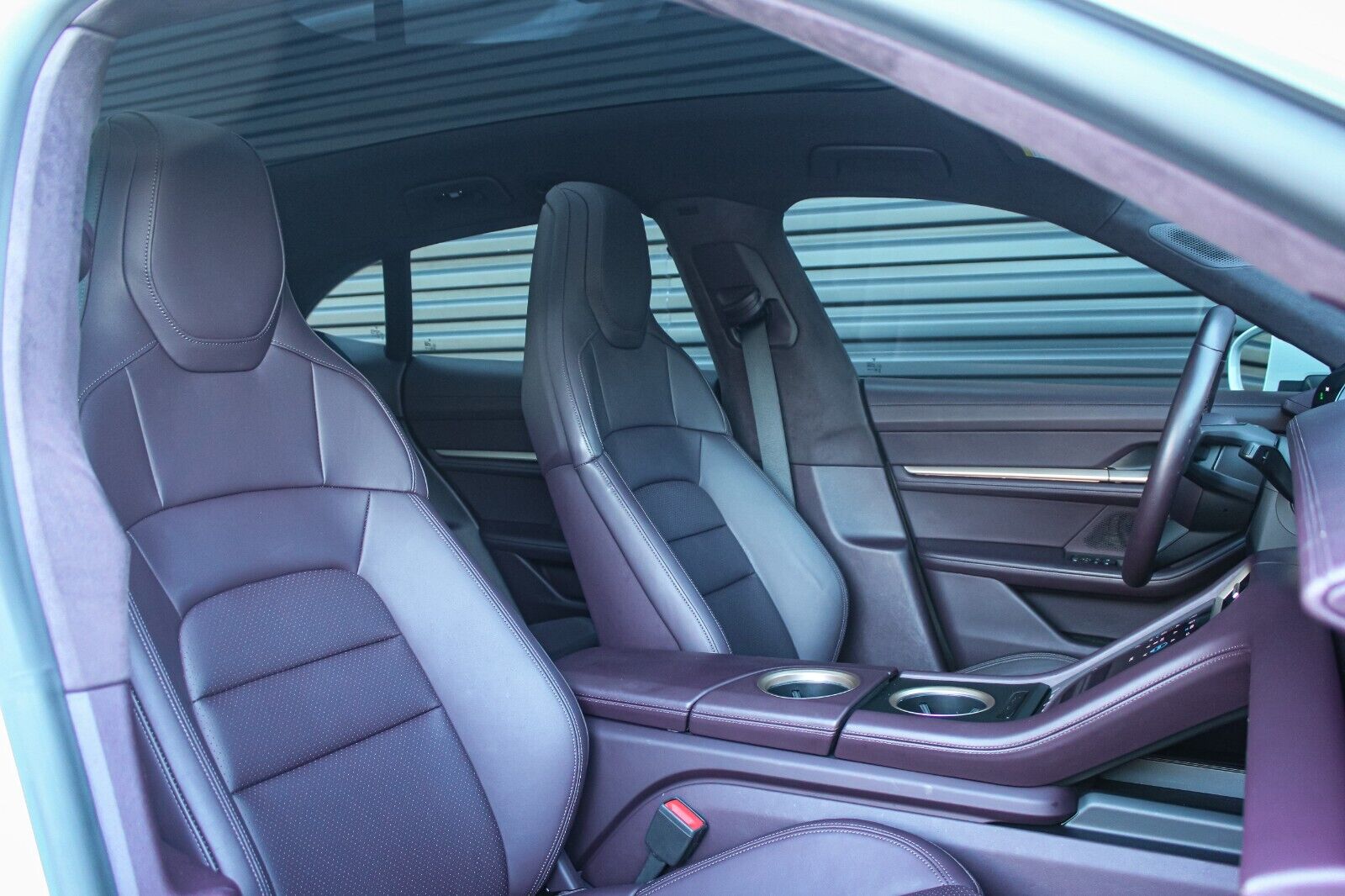 ONE OWNER, CUSTOM ORDERED TAYCAN 4 CROSS TURISMO
OPTIONS LISTED BELOW:

UPGRADES INCLUDE:
21″ ROTIFORM TUF ROTIFORGED WHEELS
GOOD YEAR 21″ TIRES
GHOST MOTORSPORTS LOWERING LINKS FOR LOWER 2 SETTINGS
SMOKED REAR REFLECTORS
EURO CLEAR SIDE MARKERS
CERAMIC WINDOW TINT

[0Q0] White $0
[MR] Blackberry, Leather Seat Trim W/Leather Interior $4,130
[NW2] Mobile Charger Connect $1,120
[2JZ] Off Road Design Package W/High Gloss Black Inlays $2,170
[EH2] 25 FT Charging Cable $0
[73C] Supply Cable For Nema 6 50 Electrical Socket (40 A) $0
[0NA] Deletion Of Model Designation $0
[9VJ] Burmester 3 D High End Surround Sound System $7,000
[6NT] Roof Lining In Race Tex $1,690
[GT1] Interior Accents In Neodyme $650
[QQ1] Ambient Lighting $500
[GM3] Porsche Electric Sport Sound $500
Original Shipping Charge $1,350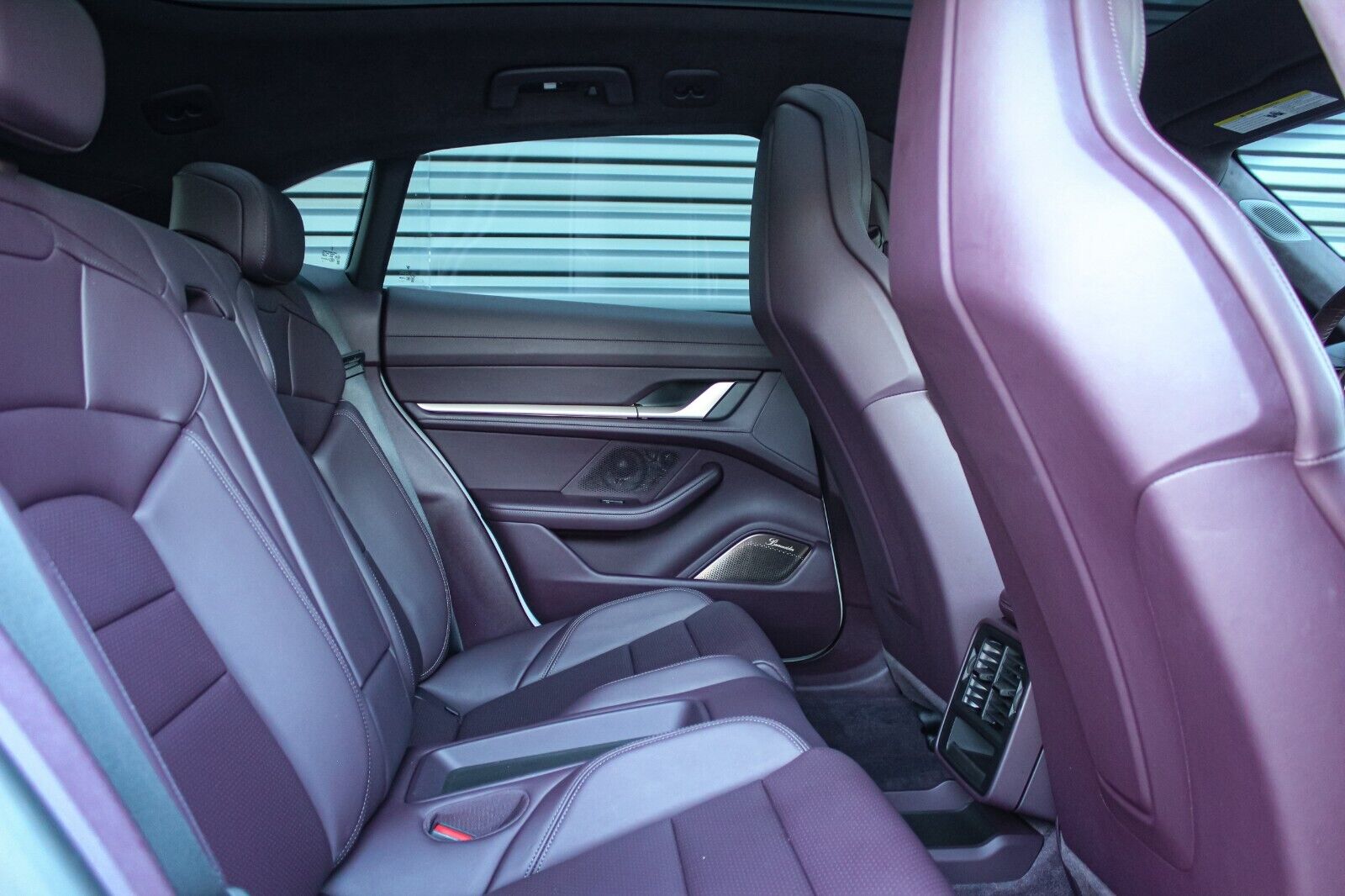 I really do like that Blackberry leather upholstery, and the look of the car is undeniably neat. The Rotiform wheels contribute to the aesthetic, and this one has a few nice options. Build it yourself, and you're basically looking at the same price as the asking price here. Would I drop $100k (or $125k) on one of these? Personally, no – if I were in the market for an expensive four-seater that I couldn't drive very much in real-world conditions, I'd probably be looking at a Ferrari 612 Scaglietti in this price range, as the short range of the Taycan really doesn't seem to make sense for most people yet. But it's a neat concept, and it'll be interesting to see where the market on these – especially the used market – goes.
-Carter