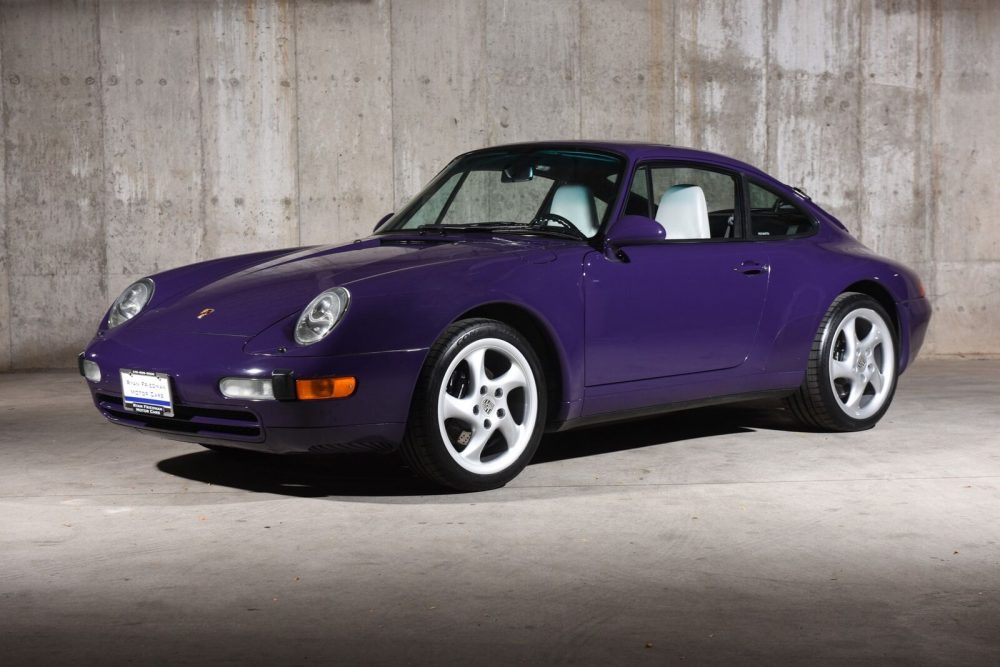 I'd really like to shake the hand of the product planner who decided that today's car, a 1995 Porsche 911 Carrera, needed to be offered in the shade of Amaranth Violet. Yes, this is not a paint-to-sample color, but was actually offered as an optional color for on the 1994 and 1995 model years of the 911 and 968. It's basically as purple as purple gets and needless to say, extremely rare. Does that mean it brings an extreme premium over a less exciting shade?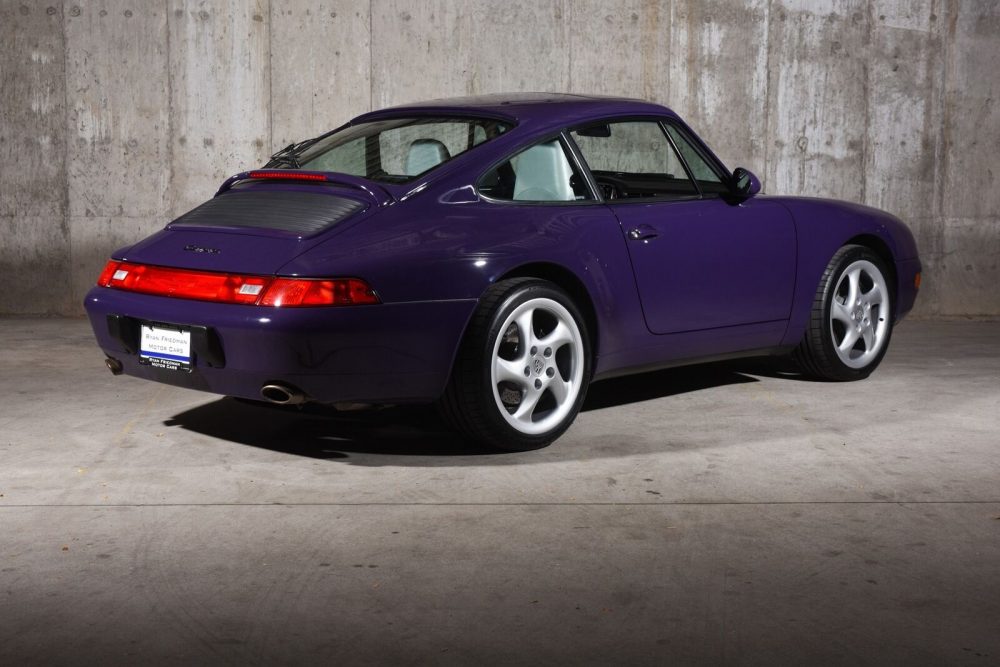 Year: 1995
Model: 911 Carrera Coupe
VIN: WP0AA2998SS320446
Engine: 3.6 liter flat-6
Transmission: 6-speed manual
Mileage: 59,538 mi
Location: Glen Cove, New York
Price: $129,995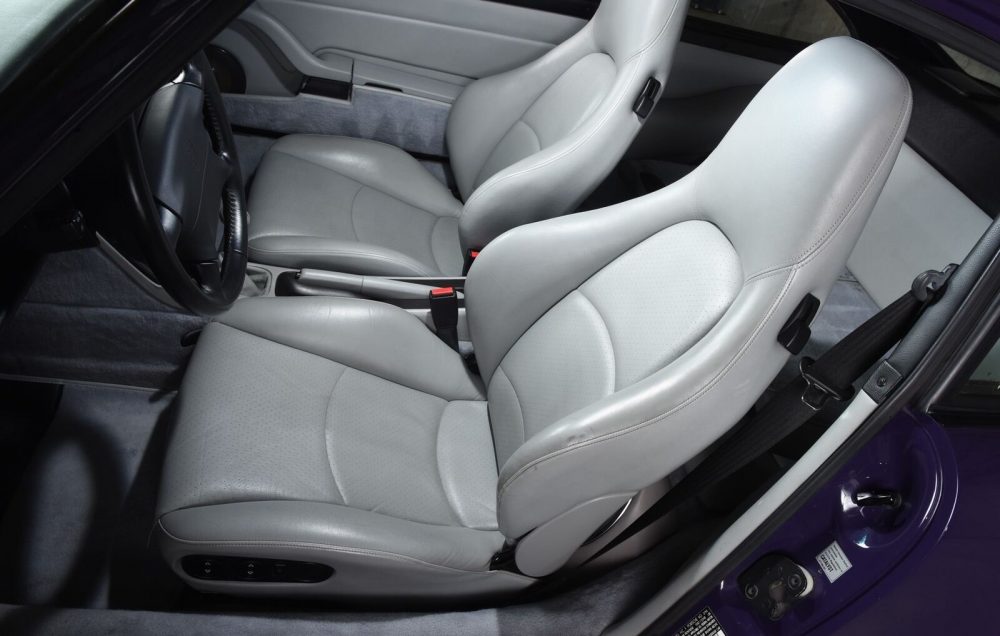 1995 Porsche 911 (993) Carrera RWD 6-Speed Coupe: Scenically showcased in the rarely witnessed and aesthetically amusing purple hue of Amaranth Violet over a flattering Space Grey Leather lined cabin, this intensely inimitable specimen would be 1 of just 3,540 U.S.-market Carrera C2 units said to bear the 1995 model year designation. Exhibits an odometer reading of just 59,XXX miles from new, displays a Clean CARFAX Report, and benefits from a recent and complete servicing rendered by our in-house Porsche tech with 30 years of expertise (servicing specifics are available).

The final evolution of the original air-cooled 911 presented in its most absolute and contemporary form stemming from an exceptionally championed generation whose desirably continues to ascend to astronomic levels. Though incredibly engineered and impeccably driving 911s have transpired after the 993, none have come to encompass the hand-crafted 993's audacious aura, unwavering wit, stupendous driving feel, emotional impact that's imparted to its driver, unadulterated analog nature, and its signature air-cooled engine symphony which is a significant part of the 993's essence; the audible arrangement as provided by its lauded flat-6 bestows a exceedingly euphoric experience that is purely delightful, just as is the signature and sensational sound of the very captivating "click" that transpires when closing the door(s)! The 993-generation 911 signals the end of the hand-built, air-cooled powered and greatly analog 911s.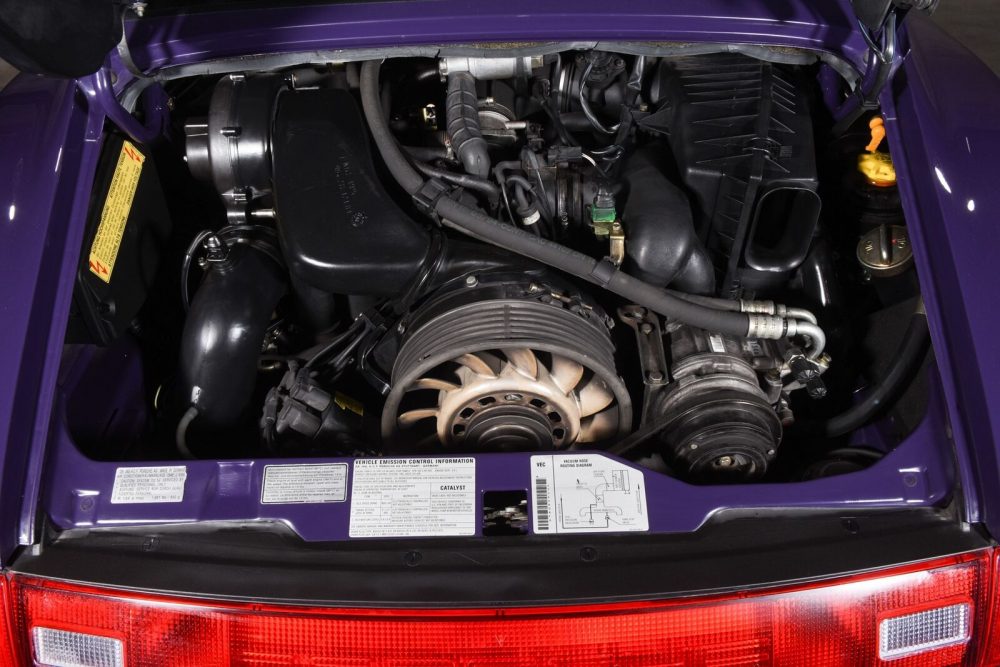 Don't get me wrong, I'm a huge fan of this color. I think it fits the smaller 993 body extremely well and doesn't scream "look at me" even with its colorful hue. However, does it deserve a nearly $50,000 premium? I'm not sure about that. Any other 993 C2 with similar mileage is in the ballpark of $70,000-$80,000, but this one comes with an asking price of $130,000. Much like every car I look at, it's very much "find another one" situation, but $130,000 for a narrow-body C2? Maybe I'm just not wealthy, or crazy, enough to understand.
– Andrew