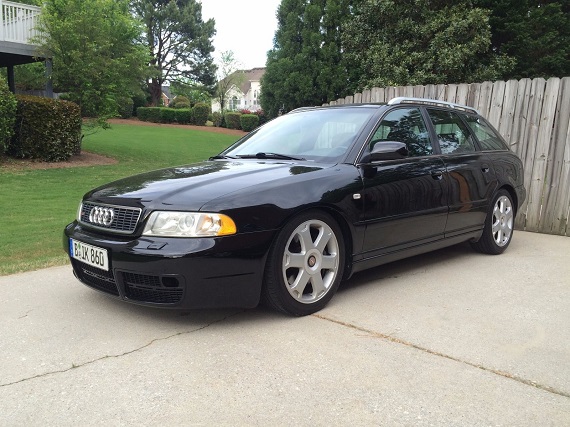 With recent looks at both B7 and C4 S-cars, it was time to take a look at the middle child of the run – the much loved B5. For some time these were considered too heavy and complicated for long-term enjoyment, but a resurgence of interest in the model has been driven by a very active aftermarket that supports them. In the U.S., the most loved models are the 6-speed Avants and we have two to consider here today for a double dose of forced induction family fun. Which would be the 5-door you'd choose?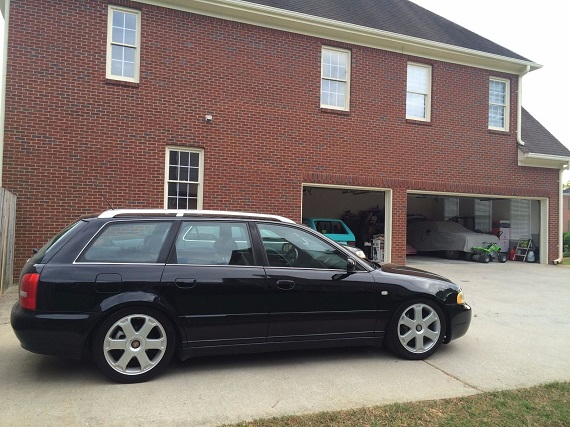 Year: 2001
Model: S4 Avant
Engine: 2.7 liter twin-turbocharged V6
Transmission: 6-speed manual
Mileage: 152,000 mi
Price: $11,500 Buy It Now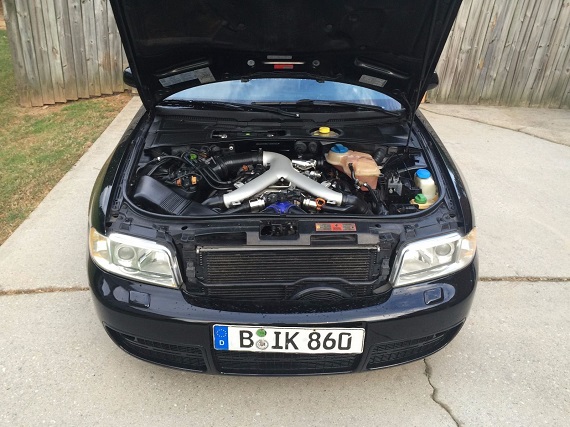 Selling car for friend that moved out of the country , car has a clean North Carolina title. 152,000 miles black on black interior.
That's it. No mention of the 5 reported owners, the apparent accident history, maintenance or modifications. But, from the pictures we can tell that this car is far lower than stock and with the engine cover missing I'd assume it's running some upgraded engine hard and software like most of the manuals do. It is nice that it's still sporting the original Avus alloys and outside of superficial cracking it appears that the interior is generally nice, as is the outside. It looks to me as though the fog lights were removed (likely for larger front-mount intercoolers), though they could have been part of the accident. Pricing is what I'd consider strong factoring in the complete lack of information; however, if this car had a recent and thorough engine rebuild and sported top-dollar mods then it could be worth the entry price, but some more research is necessary.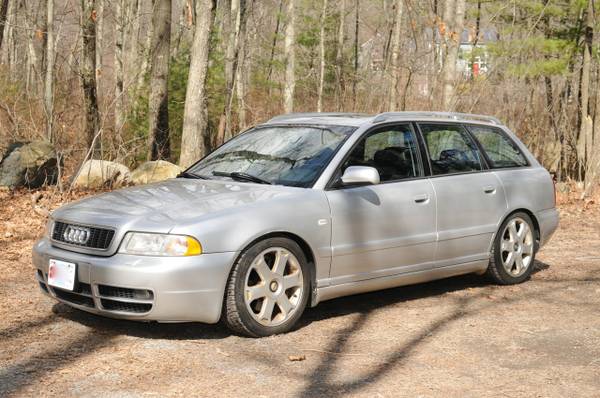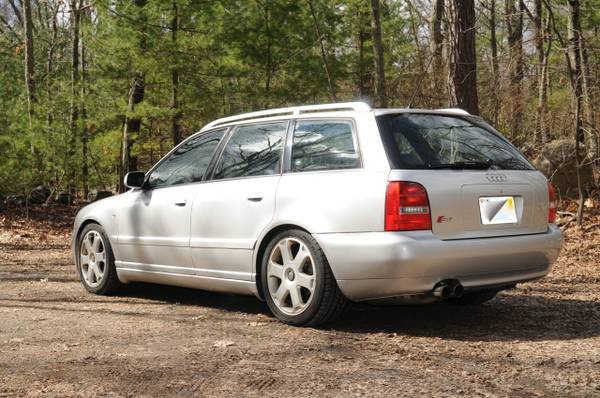 Year: 2001
Model: S4 Avant
Engine: 2.7 liter twin-turbocharged V6
Transmission: 6-speed manual
Mileage: 138,000 mi
Price: $7,900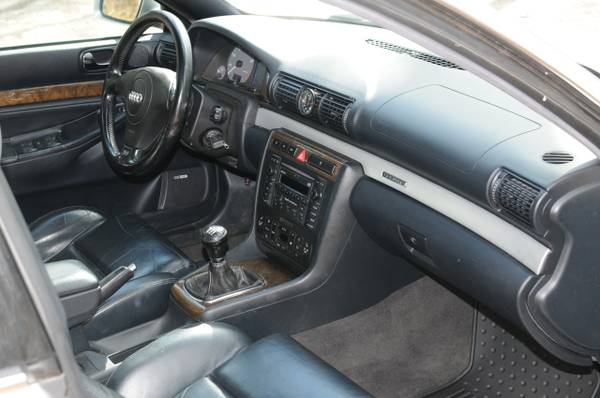 2001 Audi B5 S4 Avant 6-speed – 138k miles – clean title

This has been my daily driver for the last two years and has been well cared for, as you'll be able to see in person. It's been used mainly to drive my son around so rarely gets the opportunity to open up. The only reason I'm selling is because we made the upsize to an A6 and don't need the S4 anymore – so not looking for any trades. It's a great-handling car and is FAST. No CELs or other warning lights. Starts perfect every time, runs at the right temp and never boosted cold or put away hot. It looks great and has a nice ride height while still being very comfortable to drive.

Stage 3 – Turbos upgraded to Frankenturbo F21 with all supporting mods at 110k
Lots of recent maintenance including belts/rollers and control arms
H&R Street Performance suspension and only 5k miles on tires.
Lots of mods, too many to list!

Come drive it away today!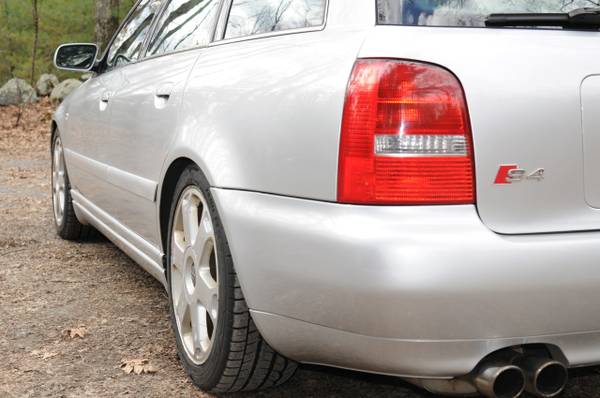 On the other end of the spectrum, I can't figure out why this Avant is still available. Okay, the Light Silver Metallic isn't the most fetching color but generally speaking it still looks nice and going through the photos there are minor things that could be done to improve it. The seller does disclose maintenance, and expensive maintenance at that between the control arms and more importantly the upgraded turbochargers, plus the suspension upgrades and recent tires (though admittedly those are more budget-friendly Coopers). $7,900 is a downright steal for a manual S4 Avant these days, and usually these are snapped up immediately but this one has hung around for a few weeks now. I'll admit, more than once I've seriously considered dumping the Passat to go check this out!
The price difference alone is enough for me to naturally choose the Light Silver Metallic example, plus it actually has some information from the seller about what's done. On top of that it has lower miles, though I'll admit the exterior does show a bit more wear. What would it take for the Brilliant Black example to win you over?
-Carter