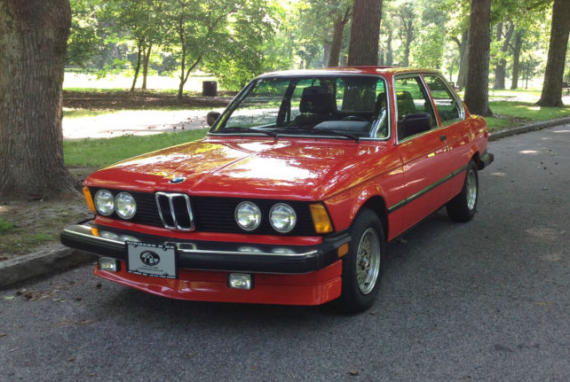 As '80s Bimmers become recognized as more "vintage" and less "just old crapcans," we've seen some impressive E21s come out of the woodwork. Today's rare 320is has covered just 49k miles and was returned to showroom condition by the dealer that sold it – 28 years later! Bridging the gap between 2002 and E30, this sporty E21 has an LSD, big ol' air dam, and sport suspension. If E21s are your thing, this is a great prospect for fun and long-term value.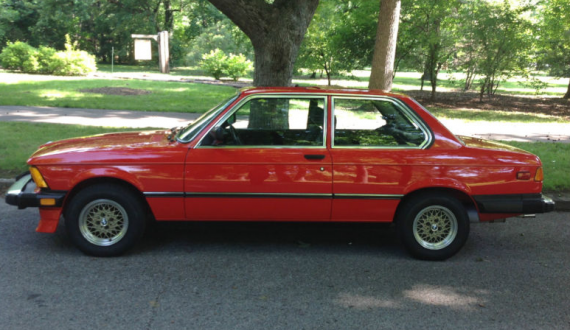 Year: 1982
Model: 320is
Engine: 1.8L inline four
Transmission: 5-speed manual
Mileage: 49,159
Price: Reserve on at $11,780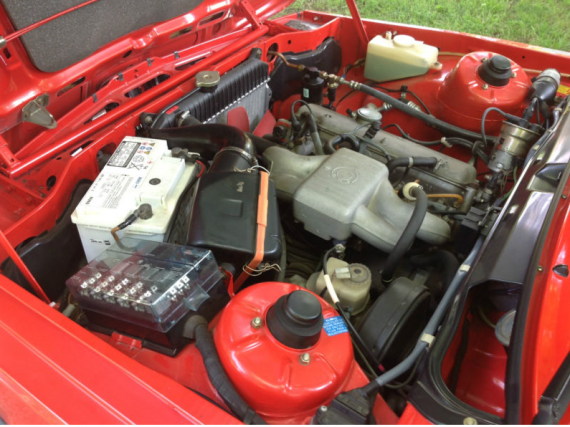 1982 BMW 320iS, Henna red with black cloth Recaros. 49,159 original miles, 5-speed manual transmission, S package contains: BBS light alloy rims, manual sunroof, Recaro seats, leather covered sport steering wheel and shift knob, limited slip differential, sport suspension, front air dam, deluxe tool kit, AM/FM cassette radio and fog lights.

This car was original sold by Savage BMW in Ontario California on 05/14/1982. In 2010 this car was traded back into Savage BMW and they decided to go through and replace anything that was worn or faded and then used it as a showroom piece. In August 2011 car was used by Bimmer Magazine for an article titled "THE FORGOTTEN 3." See link: http://www.bimmer-mag.com/issues/100/articles/the-forgotten-3

Won Second Place in Clean Class @ West Coast Summer Concours in August 11, 2010. Original MSRP was $13,290 and $2,620 for Sport package in 1982 (only 1% of total 320i production where S package cars, making this a very rare car). This is a zero rust California car and I will let the pictures speak for themselves (if you don't see a picture of something that you want to see just let me know, we have over 100). I think it would be fair to say that this is one of, if not the nicest Henna Red 320iS cars left on the road. Car comes with Bimmer article poster and stand as seen in photo that is signed by the author and photographer (makes for a great piece when showing the car).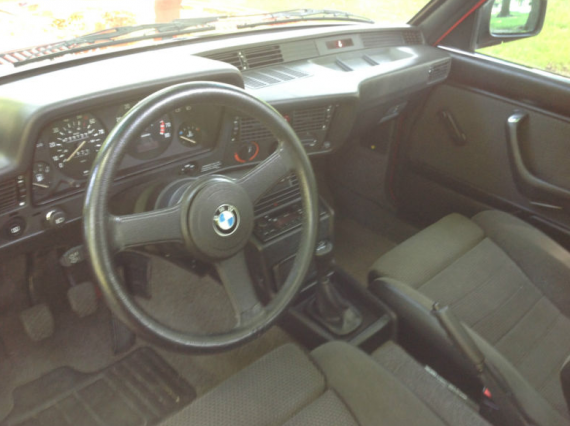 I love seeing cars that have been loved and well-maintained, even if they're not the craziest, fastest model out there. The 320is laid the groundwork for the most revered line of everyday sports sedans in history and seeing one as pristine as this is a good reminder of where we've been. I much prefer seeing a car garnering love, status and attention than something new. Based on the other exceptional E21s we've had, this could reach up towards $14k and even eclipse it if someone really appreciate the low-mileage and care it has received.
-NR