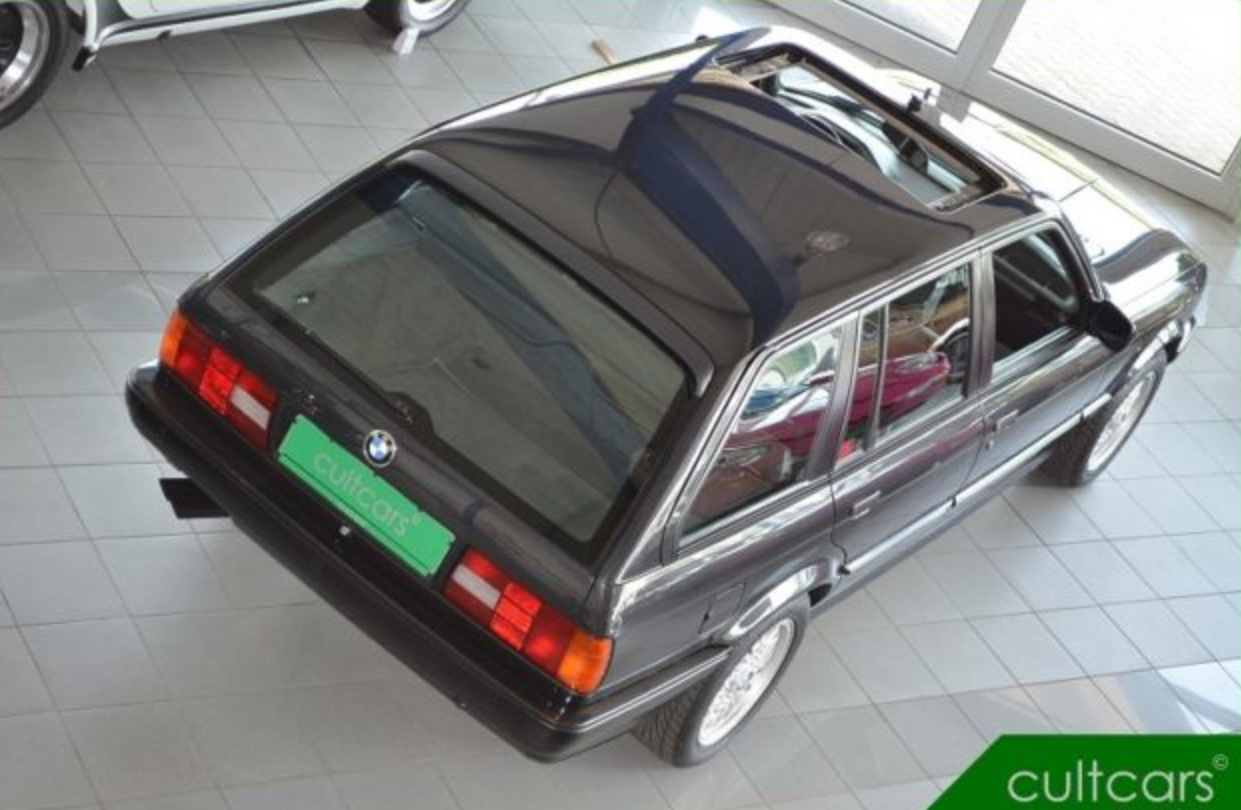 Another day, another sweet BMW Touring on GCFSB. You would think it was Wagon Week all over again. A few of these E30 Tourings are beginning to make their way to the US, courtesy to the fact that the very first ones are turning 25 years of age and unrestricted from draconian motor vehicle standards. This particular one for sale in northwest Germany is a nice one, with the 2.5 liter inline six, 5-speed manual and BBS basketweave alloys. For someone looking to import one, it doesn't get a lot better than this.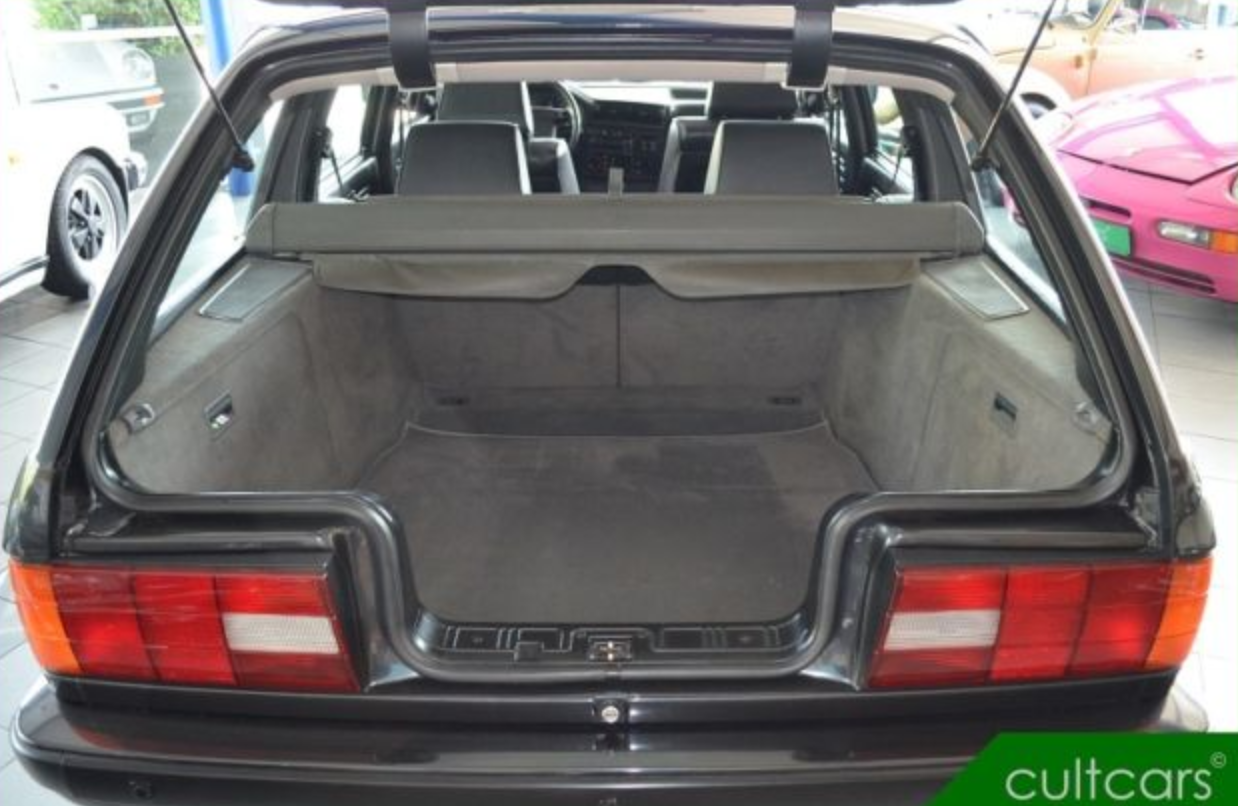 Year: 1988
Model: 325iT
Engine: 2.5 liter inline six
Transmission: 5-speed manual
Mileage: 87,650 km (~54,463 miles)
Price: €10,980 (~ $14,663 USD)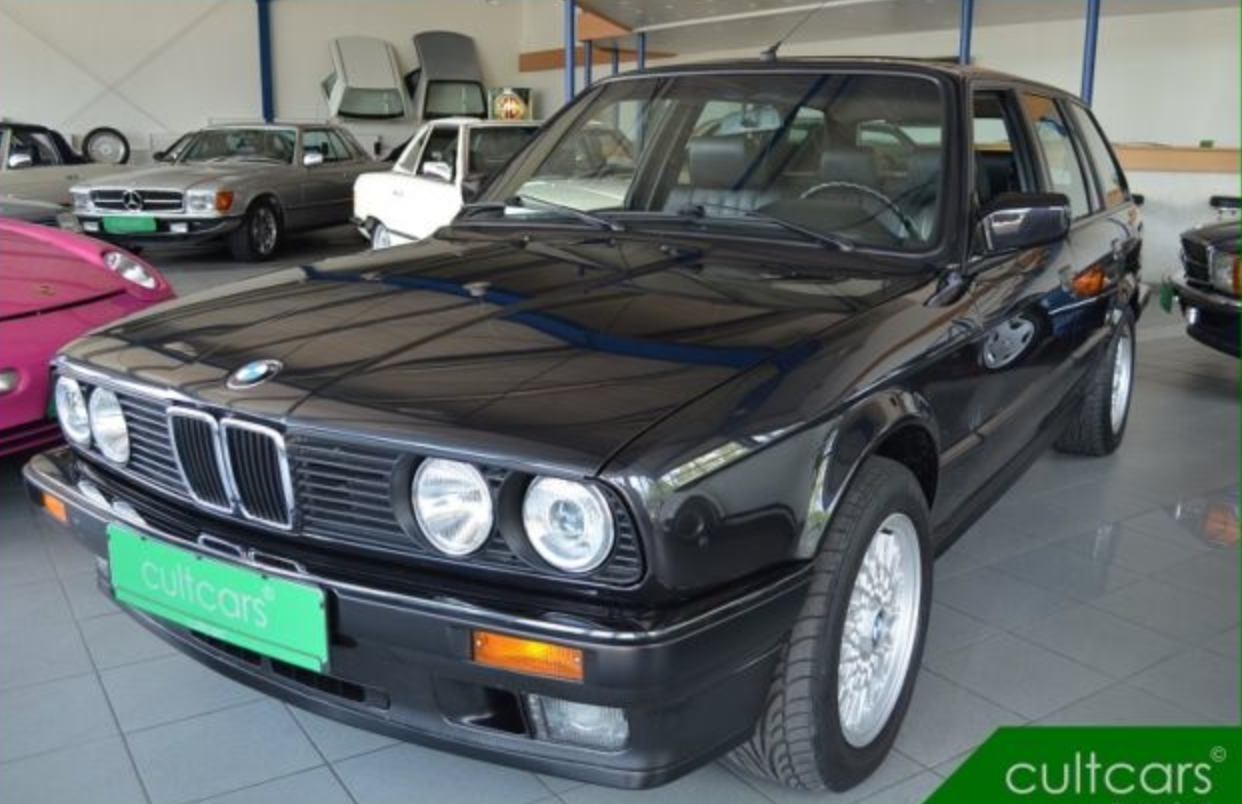 A very special and beautiful classic. BMW 325i Touring/E30. Very rare! The vehicle has many features. Vehicle is in original condition and is absolutely rust free! Vehicle has a complete history, of course!

Leather interior
Shadowline trim
Heated seats
Electric steel sunroof
Air conditioning
Tinted glass
PDC rear
Electric windows
Central locking
BMW 15 inch spoke alloy wheels
Electric mirror adjustment
On-board computer
Radio/cassette with original BMW sound system
Fog lamps
Driver airbag
Outside temperature display
ABS
G-Kat Euro 2 standard

Subject to prior sale – all information is non-binding and without warranty. We invite you to come in when we are open, there is no obligation for an appointment, so you can see the vehicle. We are happy to take your classic cars or used cars at fair price in cash. Custom Vintage financing through our bank possible. On request, we can create a vintage report. Optionally, you can purchase with a warranty up to 60 months this vehicle!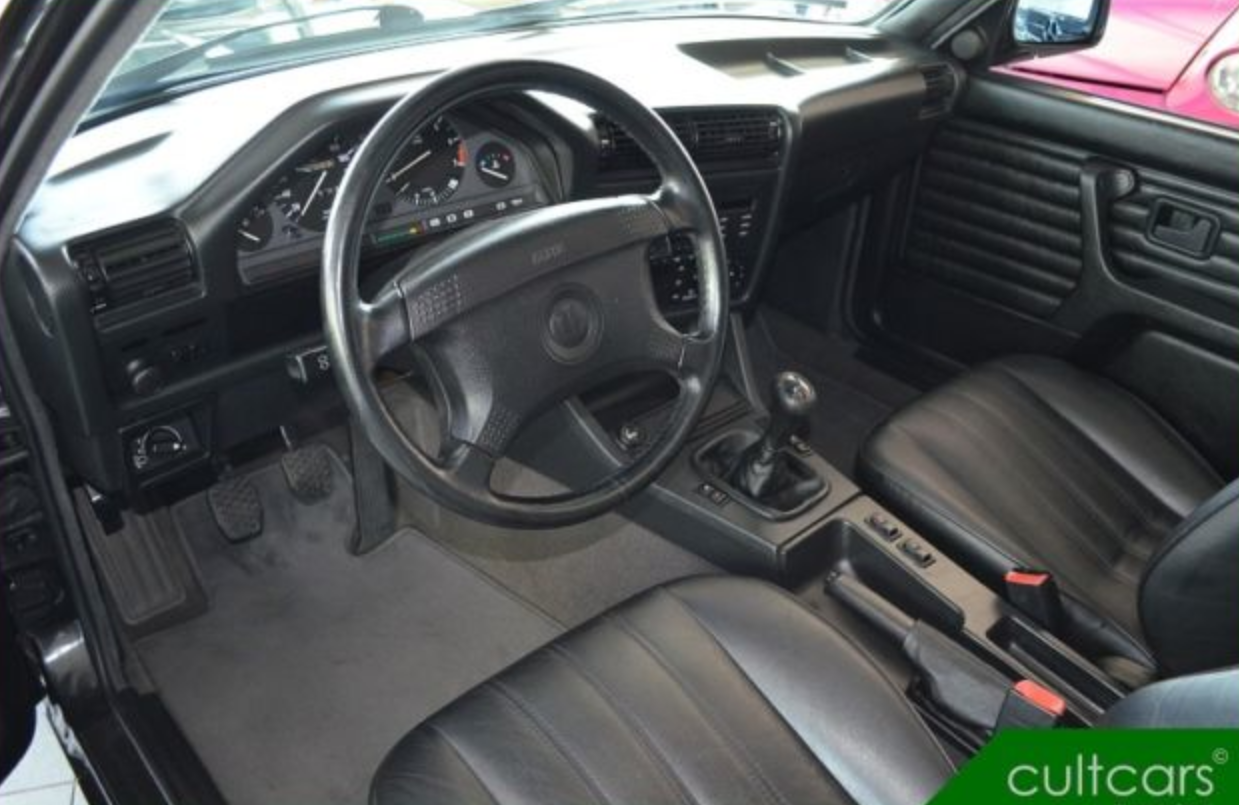 With E30 prices on the rise, I'm not surprised at the asking price for this 325iT. A clean two or four door 325i of similar vintage will run you between $8,000 to $11,000 stateside, so the seller is seeking to command a bit of a premium here. Then again, a lot of times I think about modern classics that I've appreciated and what I would pay for them if I could find one in like new condition. This particular one certainly looks showroom fresh and if I was in the position to do so and could negotiate a little bit off to take the sting off the shipping and customs fees, I'd take the plunge.
-Paul