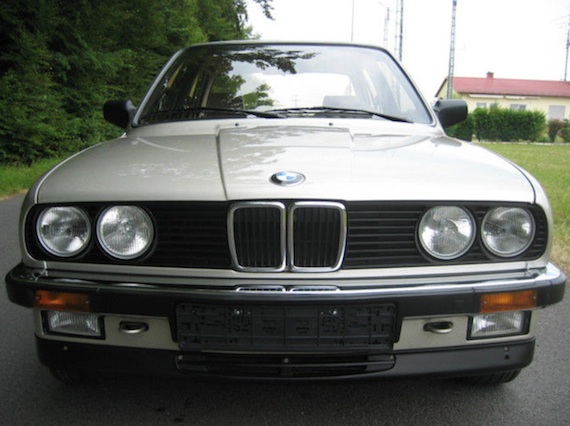 All-wheel drive is a fairly popular option in many of today's BMWs, but dial back and few decades and the trend was just staring to take off. In 1985, BMW introduced the "ix" suffix, offering all-wheel drive capability to the 325 sedan, coupe and (eventually) Touring. This 3 series included two viscous couplings filled with silicone which were not computer controlled. Torque split front to rear was a 37:63 ratio. Those who have owned an ix extoll their virtues and the motoring press at the time found much to love about this car, notably its greater bias towards rear drive offering better acceleration and more neutral handling in comparison to the Audi 90 Quattro of the time. This early model 325ix sedan was owned by one elderly owner and is currently located just east of Nuremburg, Germany.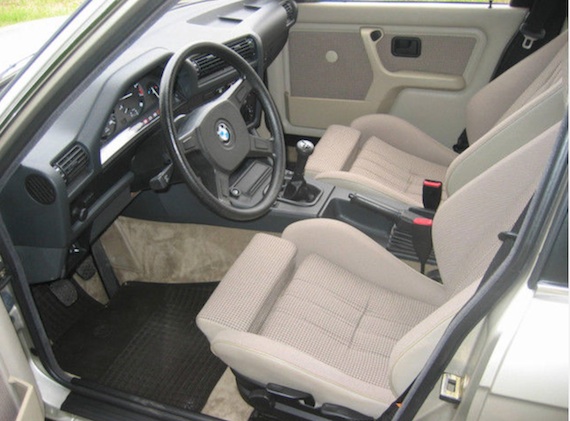 Year: 1986
Model: 325ix
Engine: 2.5 liter inline-6
Transmission: 5-speed manual
Mileage: 30,800 km (~ 19,138 mi)
Price: €17,900 (~ $24,551 USD)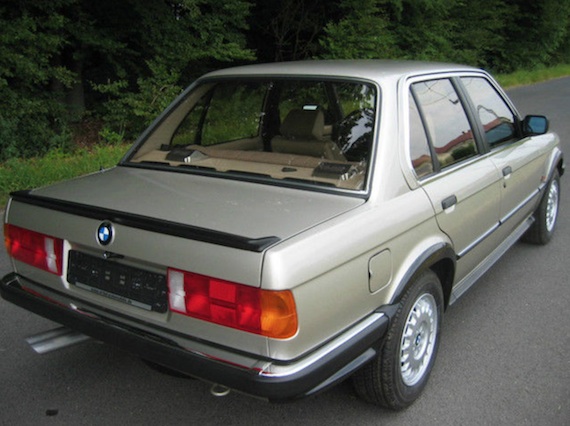 Additional tank
Central locking
Electric passenger mirror
Model logo elimination
Brown tinted glass
Electric sunroof
Front electric windows
Sports seats for driver/passenger
Low beam headlight range control
ABS
all-wheel drive
Power Steering
Blaupunkt radio/cassette
Fog lights
Alloy wheels
Electric antenna
On-board computer

Rare BMW 325ix in pristine original condition. The only owner (born 1930) of the car was a doctor from northern Germany. The sensationally low mileage and like new condition all-wheel drive 3 Series, makes it a unique, unrestored example. All vehicle documents, like the original vehicle registration document, log, including service book, birth certificate from BMW are available. The BMW E30 is shipped with a new MOT and service. More pictures and information on your vehicle, please visit our website: www.birgland-classics.de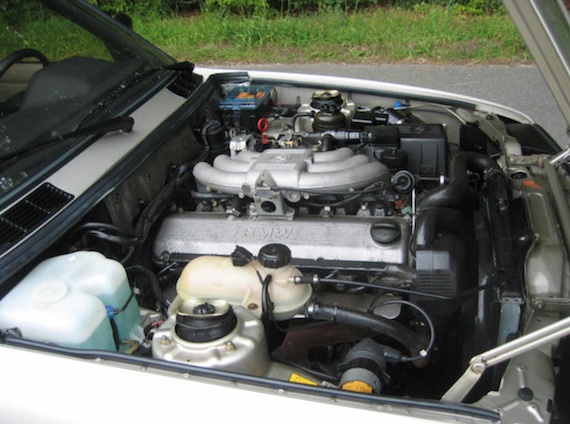 It's not too hard to find a mint condition E30, but when it comes to the ix, choice is scarce, especially stateside. The US market didn't get the four-door ix until 1989, so this euro market example, replete with unique wheels and trim would make for a conversation piece at the next BMW CCA meet. Admittedly, it would take one dedicated enthusiast to bring it over at the price listed. While it didn't have the low mileage, the 1988 325ix we featured not too long ago was priced closer to reality. And that car was here in the US, so any shipping or importation costs would be mitigated. You'd probably be edging close to $30,000 by the time all was said and done in getting this thing to these shores. With exception of the M3, that's stratospheric money for an E30.
-Paul