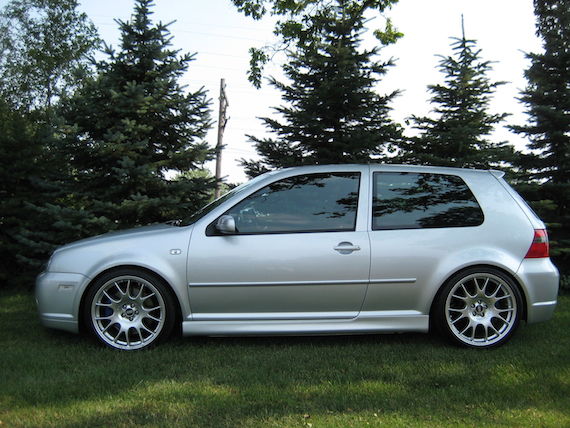 The Rallye Golf posted by Paul is one of my favorite Euro-only unicorns. It's one of those perfect combinations that rarely seem to come together: great small-displacement engine, four wheel drive, and box flares. Realizing this car existed after living in a world where the GTI was VW's top performance car was mind-blowing. I think it's this enthusiasm for the rare Euro combo that started my love for the R32. For a long time I thought it was the German I wanted when I had the means, and it may still rise to the top some day. It's a good time to start thinking about them, though, as they sat above the $20k plateau for several years before a precipitous drop recently. With just 40k miles, this seller is looking for that market, but I think the time of the $25k R32 has passed until they come back as classic status.
Year: 2004
Model: R32
Engine: 3.2l VR6
Transmission: 6-speed manual
Mileage: 40,510 mi
Price: $25,000 Buy It Now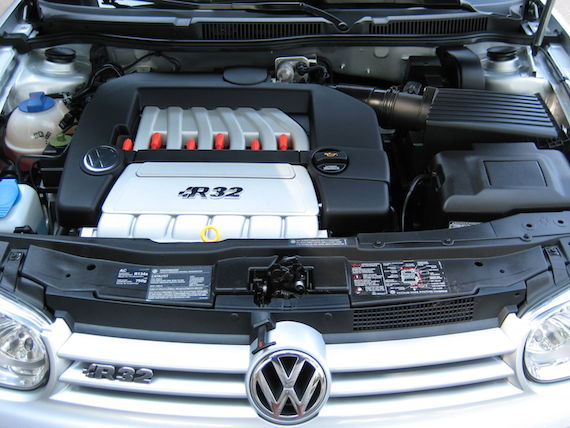 See video by searching youtube for "VW R32MkIV for sale" Original owner car. 40,600 miles, 2004 model year – only year for MkIV bodied R32. 245 stock hp, 4 motion all wheel drive. Meticulously maintained and stored in 60 degree heated garage – no snow and rarely even wet. All upgrades are reversible to stock (stock items included) and include:
Bilstein PSS10 coilovers with less than 10 miles on them
OEM HID headlights
"Blue" Haldex awd controller
19″ BBS CH wheels
This car is very well sorted and has been always maintained either at Gezon VW, where I purchased the car, or at German Auto Service in Grand Rapids, MI. All records included, as are the VW supplied spiffs.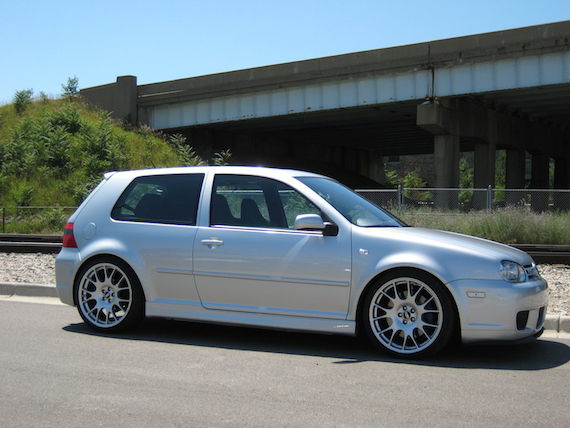 BBS rims look good as ever and positively huge. The all-silver look is clean and refreshing in a world where black is the new everything. No modifications, low mileage, babied – this is indeed a sweet R32. As I spend my December in the chilly PNW, I'm reminded of my long and strong desire for 6-speeds, 4WD and a hot hatchback. Having a nearly-new one is a sweet proposition. This is one of the nicer, unmolested ones out there, but $25k is aiming a bit back to the future.
-NR