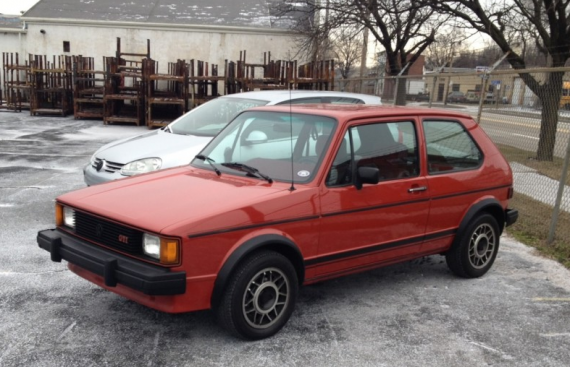 Mk1 GTIs are garnering the most love they've received since their world-changing introduction, mainly due to the bloat and over-regulation of modern cars pushing many enthusiasts to look backwards towards simpler and more fun automobiles. When it comes to simple and fun, few can match the original GTI. Today's example comes with a shockingly-low 57k miles, but they have not been pampered. It will need some love to become perfect, but its low mileage provides a solid base to build up an amazing GTI.
Year: 1984
Model: GTI
Engine: 1.8 liter inline-4
Transmission: 5-speed manual
Mileage: 57,500 miles
Price: Reserve still on at $4,050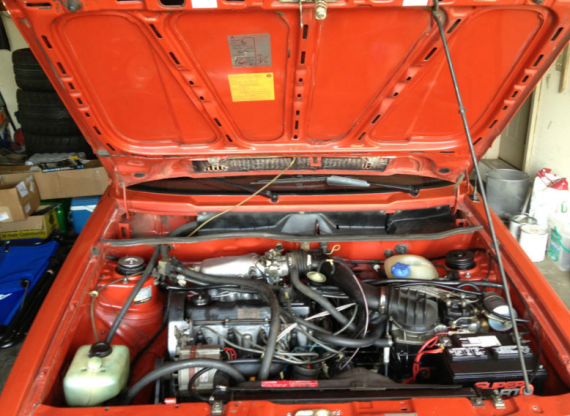 This car lived most of its life in California (I have carfax copy which shows service records). It moved to South Carolina in 2012 then to Harrisburg, PA in early 2013. It has the original paint with no rust. There are the typical parking lot imperfections in the paint and a small amount of fading but overall the original paint looks great. The car is unmodified. It has stock exhaust, intake, suspension, wheels, tires, brakes, etc. The only things that are not original are the reupholstered seats. I think the seats are the originals but are now covered in a different than stock material (see pics).

1.8L 4 cylinder, 5 speed manual, am/fm cassette, crank sunroof, new battery from Advance Auto ($100), tires have plenty of tread, Air Conditioning blows very cold, car steers straight, stops perfect, etc.

I have a receipt for $2240 in maintenance items dated 8/24/2012 at 57,048 miles. That receipt (see pic) was for a new timing belt & water pump, new rear brake drums, air conditioning Freon, new front brake pads, front strut inserts, rear shocks, replaced front brake calipers, radiator flush. The car only has 500 additional miles since then. Included in the price is an original owners manual and some extra seals, instrument cluster, etc.

The only things wrong with the entire car are:

* The Tach does not work, but a spare cluster is included. Not sure if it just the cable to the back of it, or the entire Tach needs replaced?

* The Dash Board has a crack in it, and a few holes (one the size of a someones finger poking down through it, with some spider effects near it and a couple much smaller holes)… see pics

* Due to the age and someone with fat fingers, the Carfax is clean but it does have a warning *Mileage Inconsistency* ("the mileage reported here conflicts with this vehicle's odometer history. Ask a mechanic or seller to confirm the actual mileage – this entry may just be a clerical error") – in Someone in 1997 entered the odometer at 150,799. The car was in California until 2012 and in early 2012 the mileage was reported at 56,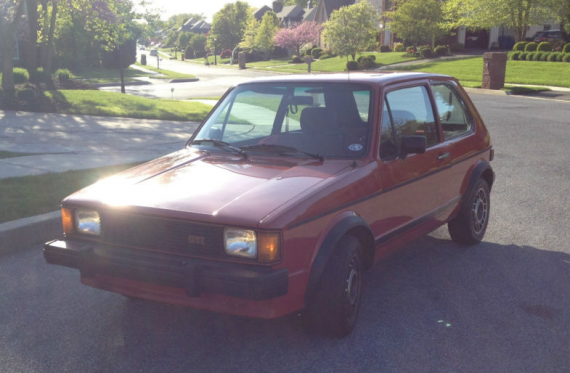 As the bidding shows, even GTIs that need some love are getting plenty in the form of demand. The exterior is still eye-catching and VW Mk1 parts, be it OEM, junkyard or aftermarket, are plentiful. We're going to need to start investing in these while they are still moderately reasonable, before every GTI is a $10k minimum!
-NR