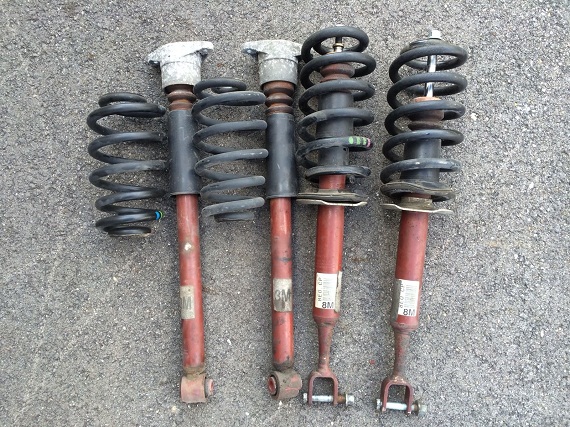 Looking for a quick handling upgrade to your run-of-the-mill A4? Buy a S4 that someone has ruined with a horrible coilover kit? Perhaps swapping in an original S4 suspension would do the trick. With uprated springs and shocks, this suspension would tighten up and lower slightly your average A4 or return a modded S4 to stock:
Year: 2002-2008
Model: B6
Condition: Used
Price: $200 Buy It Now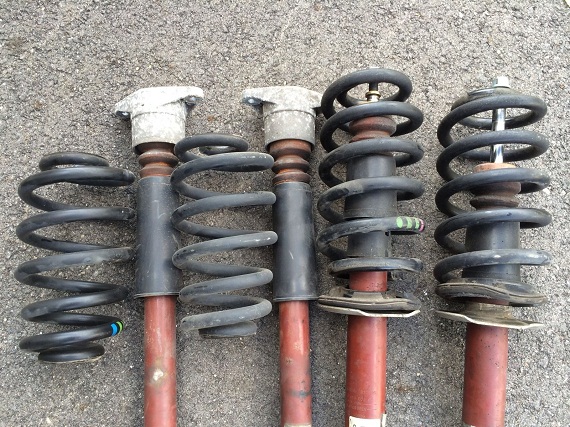 I have a complete suspension kit from a 2004 S4 that includes front and rear springs and struts. This will fit any A4 or S4 2002-2008.

Posted with eBay Mobile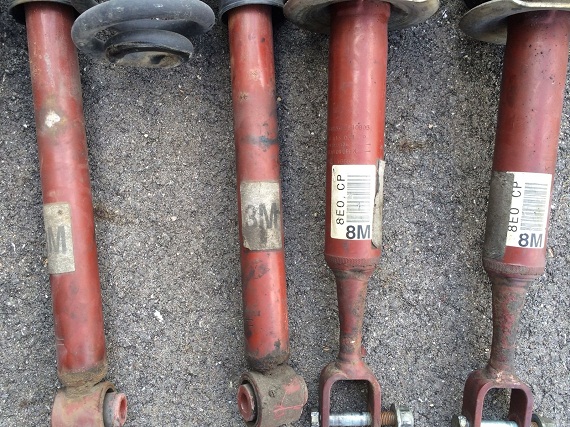 Yes, it's a used suspension – but twice in my previous car ownerships I purchased used suspensions from upgraded models, and both times it worked really well as a quick and much cheaper upgrade; plus it gives you the option to return to stock if you'd like. Price is pretty much spot on for this package as long as those shocks aren't blown!
-Carter