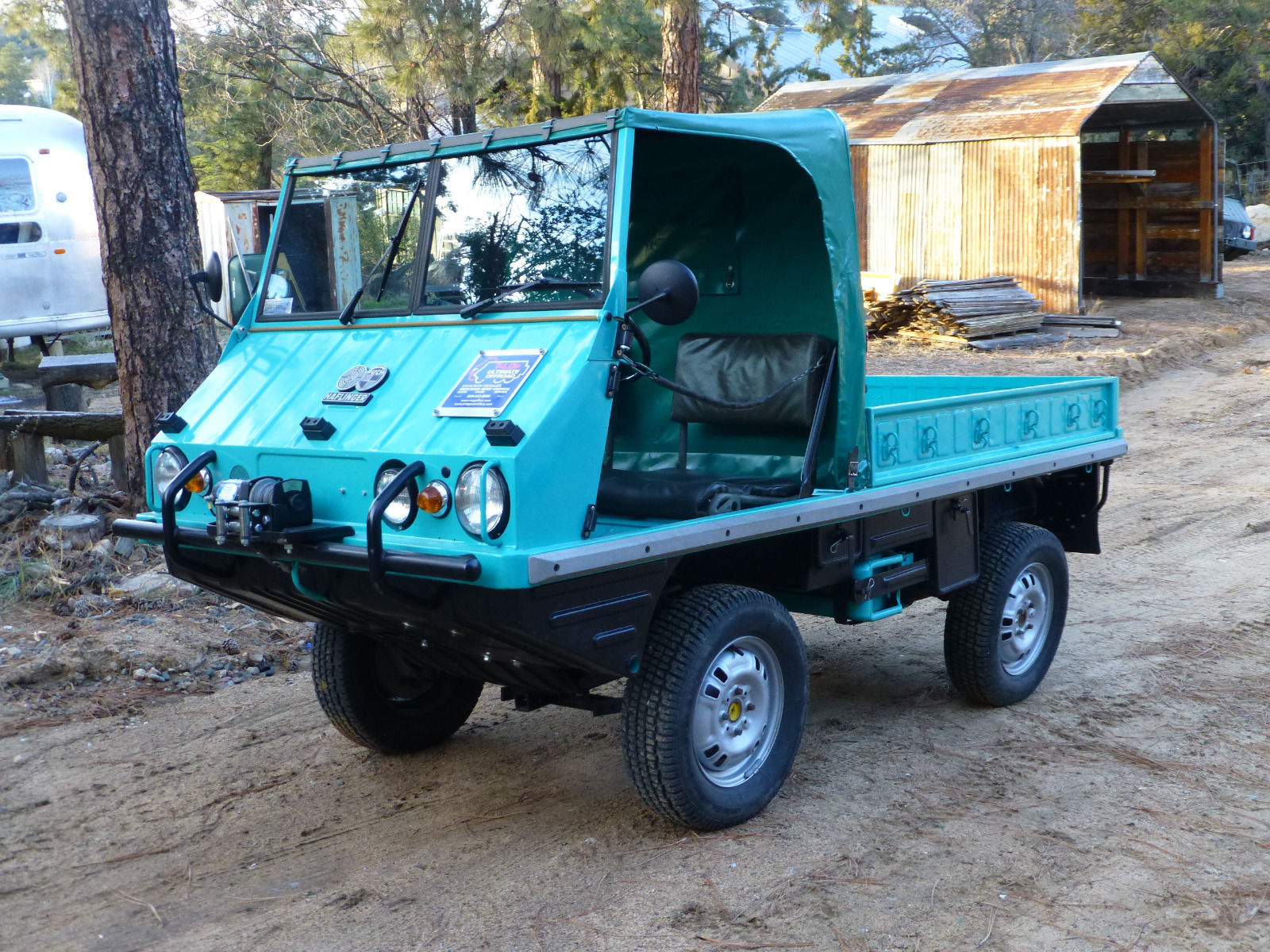 When it comes to German utilitarian vehicles, the Unimog is the be-all, end-all; a half-tractor, half-urban assault vehicle. But Austria offered an interesting and less agricultural way to achieve the same goal. Built in Graz, Steyr-Daimler-Puch (usually shortened to Steyr-Puch) offered two platforms for military and industrial all-road capability. Starting in 1954, the first was the Haflinger, and it was anything but traditional. Named for the famed sure-footed breed of Austrian mountain horses, unlike a usual body-over-frame design, the Haflinger employed lightweight yet rigid casings around its drivetrain, highlighted by a central tube which connected the front and rear drive sections. This formed the basis for the structural rigidity of the Haflinger. A platform was then mounted above to carry passengers and cargo. Though they looked quite light-duty as a result and indeed tipped the scales at a scant 1,300 lbs, the off-road capability was anything but lightweight. Portal axles with gear reduction, independent coil springs and manual locking differentials gave supreme off-road capability. Power for such a small package was modest, with the flat-twin cranking out about 30 horsepower in .6 liter form as we see here. While you might not be going anywhere fast, you were certain to get there no matter where "there" was.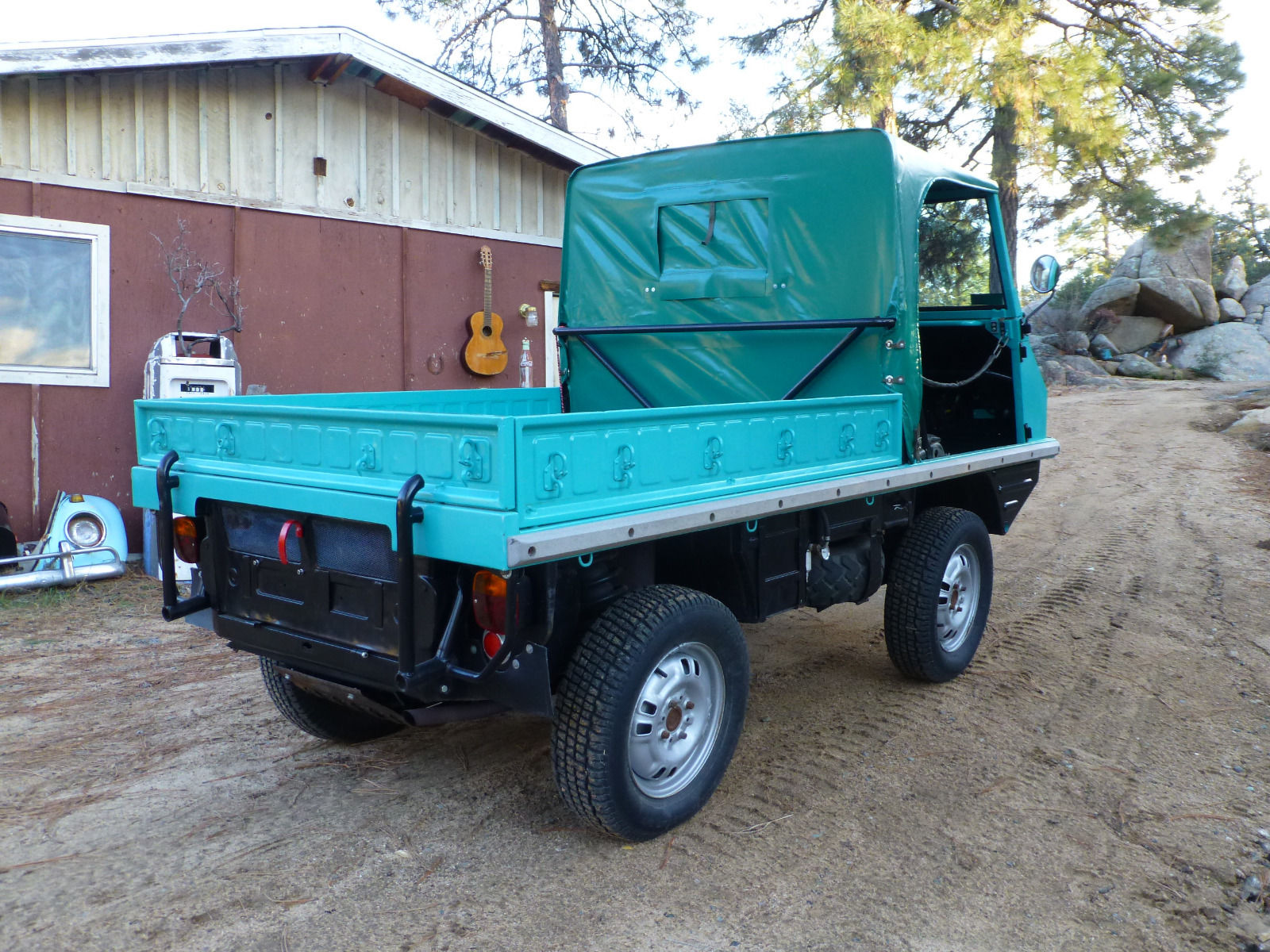 Year: 1962
Model: Haflinger
Engine: .6 liter twin
Transmission: 4-speed manual
Mileage: 35,085 mi
Price: Reserve Auction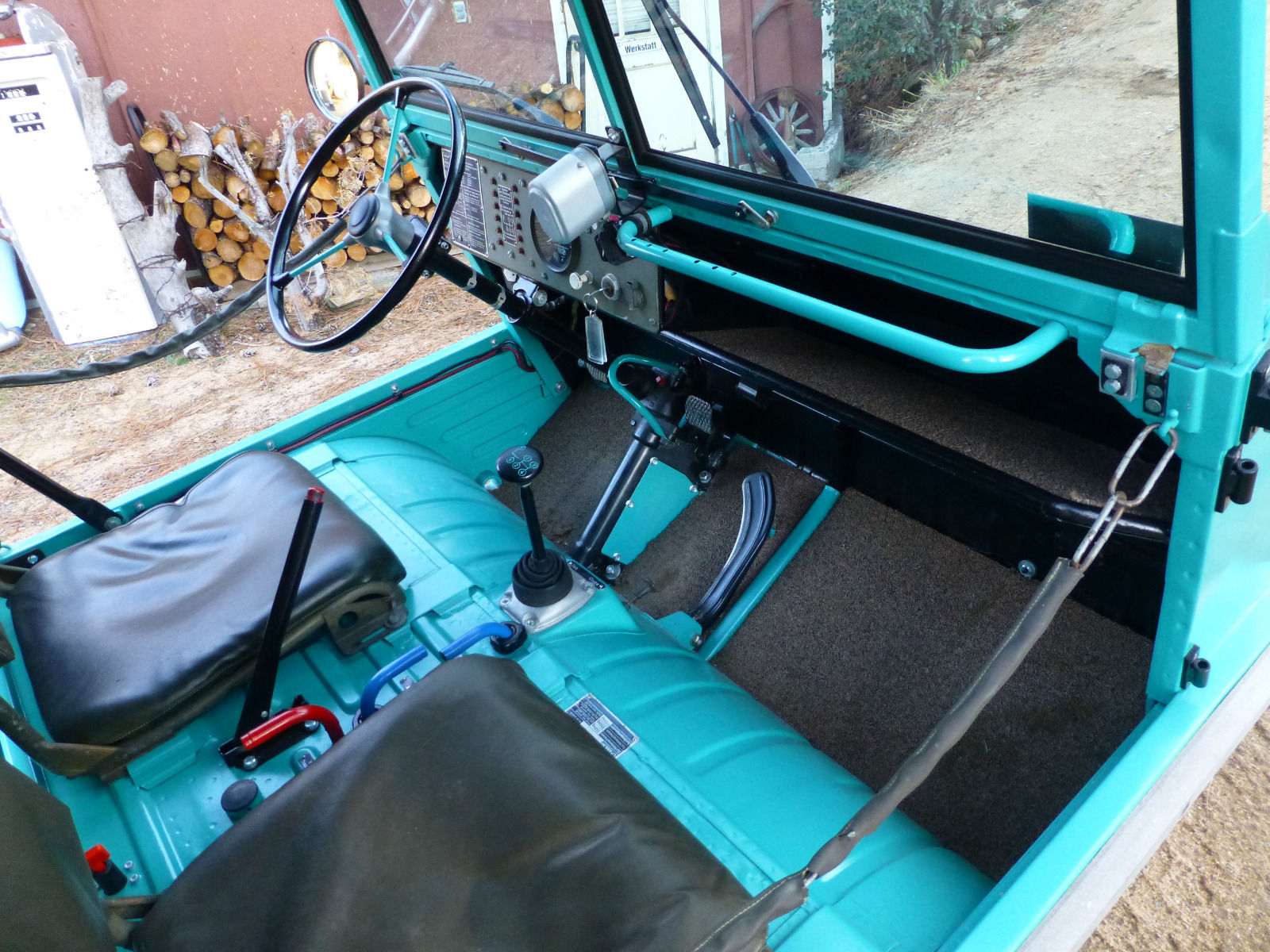 1962 Steyr Puch Haflinger

Very hard to find, fully refurbished and operational, rust free

Steyr Puch Haflinger.

Many custom options but original drivetrain

Custom paint and custom made canvas top.

Comes with all factory tools, lug wrench, engine crank etc.

I DO also have side doors for the cab.

Custom rims with radial tires.

Electric fuel pump with filter, pressure regulator and external pressure gauge.

Electric winch

Custom made, removable front implement mount

Snow plow with quick connects for mount.

Extra working light in front

Laminated safety glass, tinted windshields

Extremely hard to find in this condition.

Restored units are now offered in Europe for € 31000.

IF you find one, it will more likely need a lot of work.

This one is turn key with clean Arizona title.

Drivetrain:

600cc BMW 2 cylinder aircooled engine in rear.

4 Wheel Drive with manual transmission, crawler gear and locking differentials for front and rear axle.

Portal axles / hub reduction gears on each wheel.

Street legal and it can carry ½ ton while it is also light enough to be lifted by four adults.

Feel free to look up all the amazing history and capabilities oft he Haflinger on the many Internet sites.

My pricing is based on the "Replacement Cost" which means how much it would cost me to find a unit in similar quality and then completely refurbish it.

Sale Price is $ 26500.00 or best offer.

Please E-Mail with any questions or reasonable offers.

I do not answer or place any phone calls so please e-mail and thanks for looking.

PLEASE know that I reserve the right to close this auction at any given time due to other sales offers unless the bidding has already reached the reserve price !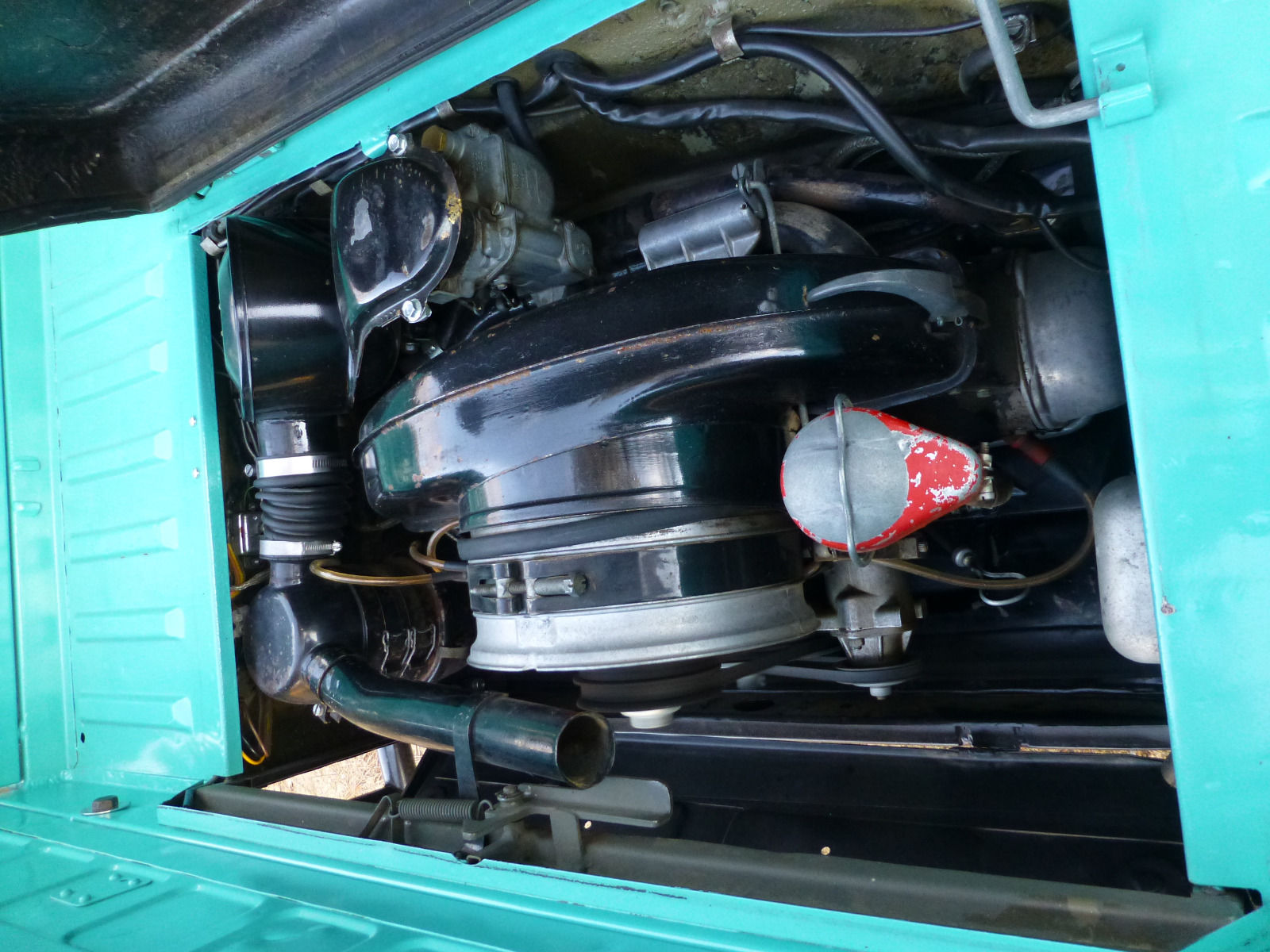 Several different engine and drivetrain configurations were available on the Haflinger – like the Unimog, about 30 or so different variants were produced over the long production cycle. The Haflinger was scaled up to the more famous Pinzgauer model you've probably heard of, too. This one is a pretty basic model but has its own appeal in that it's in great shape. It's amazing to me that it has only traveled 35,000 miles in 55 years – yet, at the same time, can you imagine how long it took to travel those 35,000 miles considering the 40 mph max speed? About 16,500 Haflingers were produced and of those nearly 50% went to militaries. But the model really has limited appeal; do you live on Nantucket and want something to cruise around in and look totally obscure? This might be for you. This one is too nice to throw into off-road duty, too, and too expensive to just be bought on a whim. But neat? Yeah, it's pretty neat to see something different, for sure.
-Carter