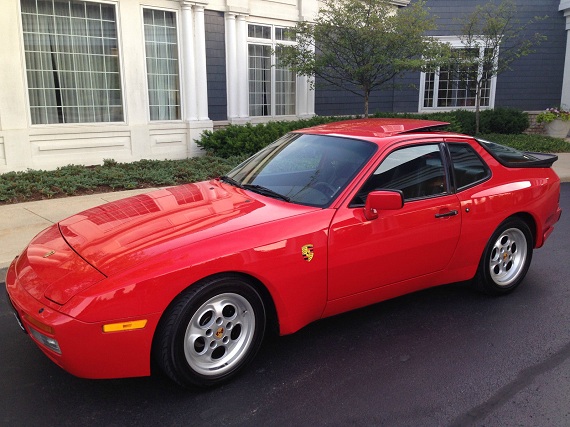 My first experience with a 944 Turbo was very memorable; I was a passenger in a '89 Turbo at Lime Rock Park with a very experienced instructor. Though I knew he was a good driver, my 13 year old mind couldn't cope with the way the car gained speed; I was transfixed in fear and exhilaration as the g-forces pulled my legs off the floor over the uphill. When I finally got the chance to drive one a few years later, I figured this performance was instantaneous; seeing a gap in traffic that was just large enough for a French Poodle, I popped the clutch and floored it – grasping the wheel with all my strength for the impending carrier launch that was about to occur. But as my mind played Kenny Loggin's Danger Zone, a realization slowly crept over me – I was barely moving. I looked in the mirror, fully anticipating the crunch of impact as I was rightly rear-ended by the driver I had just cut off. But as the grill loomed large and I winced in pain, the engine came on boost – suddenly, there was no road ahead of me, only sky. The car launched forward with an enthusiasm I can still feel. I was used to quick acceleration, growing up with a E28 M5 in the family – but this car was different. The all-or-nothing throttle pedal made you feel as if only you knew how to drive the car; it was like a secret that hid supercar performance. Push a little and you've got an economy car getting 30 m.p.g on the highway – push a lot and you're gaining speed in 30 m.p.h. increments: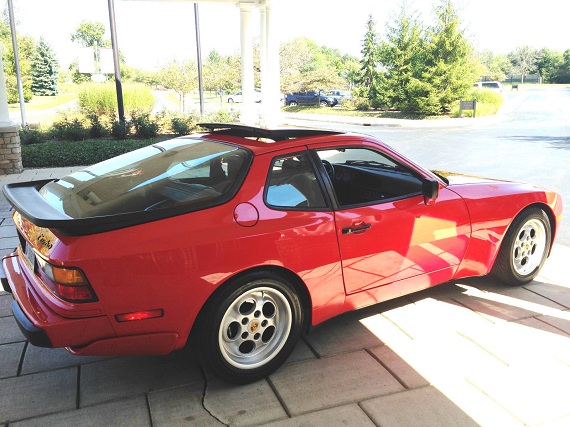 Year: 1986
Model: 944 Turbo
Engine: 2.5 liter turbocharged inline-4
Transmission: 5-speed manual
Mileage: 90,240 mi
Price: Reserve Auction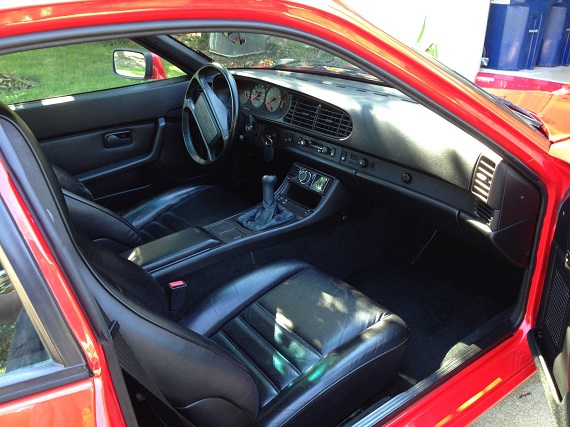 Unbelievable 1986 Porsche 944 Turbo

One of the nicest driver 951's available in the country.

This is a rare unmolested Porsche 944 Turbo. It was removed covered from the corner of a garage in Columbus Ohio last year and has since undergone countless hours and thousands of dollars in mechanical and cosmetic restoration. It currently has just over 90k miles on it but it occasionally goes to shows and whatnot so it may rise. It has never been crashed and has its ORIGINAL paint. It has had only 3 owners.

Ancillary systems on this car have been restored or rebuilt to the point that there isn't a single button, knob, dial or gauge that doesn't work properly. It has been converted to 134a (per the factory Porsche procedure) and the air conditioning blows ice cold. The cruise, sunroof, lights, heaters, blowers and bells all work perfectly. All maintenance type items such fluids and oils, timing belts, battery and water pump have been replaced in the last 2000 miles. It has the rare and desirable factory 5R limited slip 5 speed transaxle. The suspension is "Koni Yellow" and brand new.

The only modifications to this car are Autothority Stage 2 chips and a $3000 Billy Boat header back stainless exhaust system which makes the car sound fantastic. I have the factory Blaupunkt radio that works but the modern Parrot radio that is in there now has Bluetooth streaming and sounds much better. No wiring was cut or damaged to install the Parrot, and it can come out in a few minutes for shows. I also have the original chips for the engine DME.

As a Porsche aficionado, perfectionist, club member and capable mechanic, I have personally restored and dealt with every major and minor issue with this car myself. Things that "go wrong" with 944 turbos have been updated or restored to make them more reliable and/or function better while maintaining absolute faith to the factory original appearance and parts. To give you some idea of the level of restoration this car has undergone, I have receipts for more than $8000 spent on it in the last 5000 miles. The cleanliness of this car is shown in the pictures. It is not only clean on top, it is clean underneath and in the wheel wells. I keep it garaged and at a show level detail at all times.

This is the last of the truly original 951's out there and is your chance to buy a rapidly appreciating (per Haggerty price guide) but reliable and fast old Porsche.

Please see my feedback and HAPPY BIDDING!

On Sep-23-14 at 12:29:15 PDT, seller added the following information:

Link to video of the car running.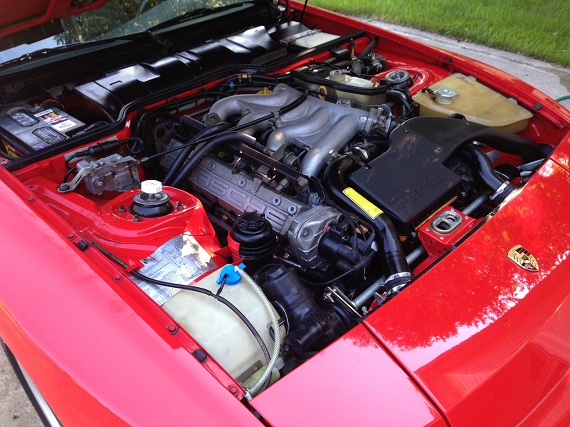 This car reads like every enthusiast's dream: Everything works. It's been maintained. It's a great color in great shape. Miles are in check. Is there anything not to like here? I'm not particularly fond of the Porsche crests on the fenders if I'm honest, and given the option I think I'd prefer black and polished Fuchs instead of the Phone Dials. But honestly, these are nit-picks – this car looks great as is and will make the next owner happy for many years to come. They'll know a secret that many others pass over, too – these are still probably the best performance bargains of the 1980s today and undervalued compared to their competitors.
-Carter