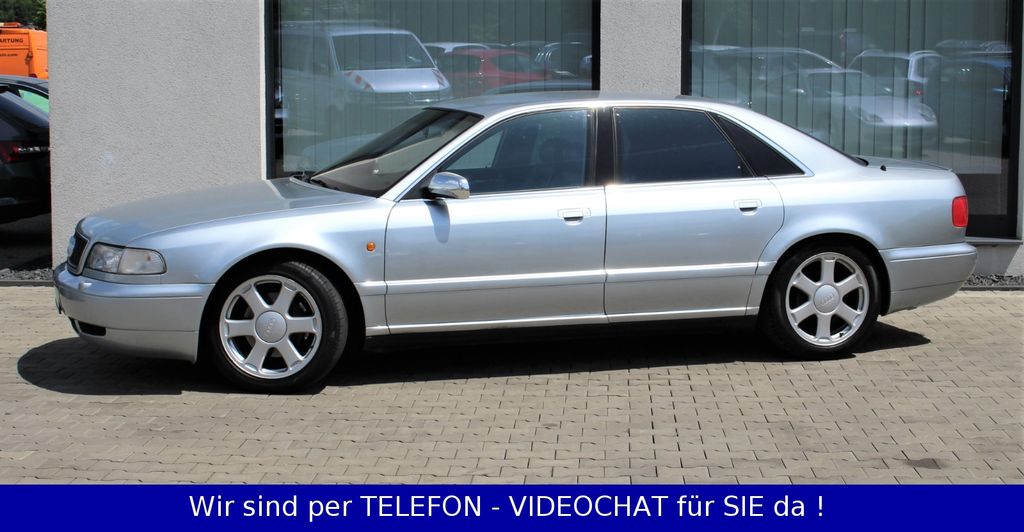 Now that we're into 2023, we can consider what new cars can come into the country. For me, that last few years has been spent pondering pre-facelift Audi S8s. Although we got the S8 here in "plus" form between 2001 and 2003, and it's still one of my favorites, there's some allure about the 1996-2000 cars in Europe. Why? Well, that was the model used in 1998's Ronin and, for many, our first introduction to the model that at that time was not available here. The styling is slightly more subdued, as well – there's less chrome, and especially in silver, the design closely resembles the polished-aluminum Audi ASF concept. In fact, it's nearly identical. Under the hood was a development of the ABH (V8 quattro and C4 S4 V8), ABZ (A8), and AHK (C4 S6 Plus) 32-valve 4.2-liter V8. The AHC/AKH was utilized in the first S8s and cranked out 335 horsepower and 310 lb-ft of torque; down slightly on the "plus" 40v version in the US market, but still plenty. But there's one more special reason to look at European-market S8s – the transmission.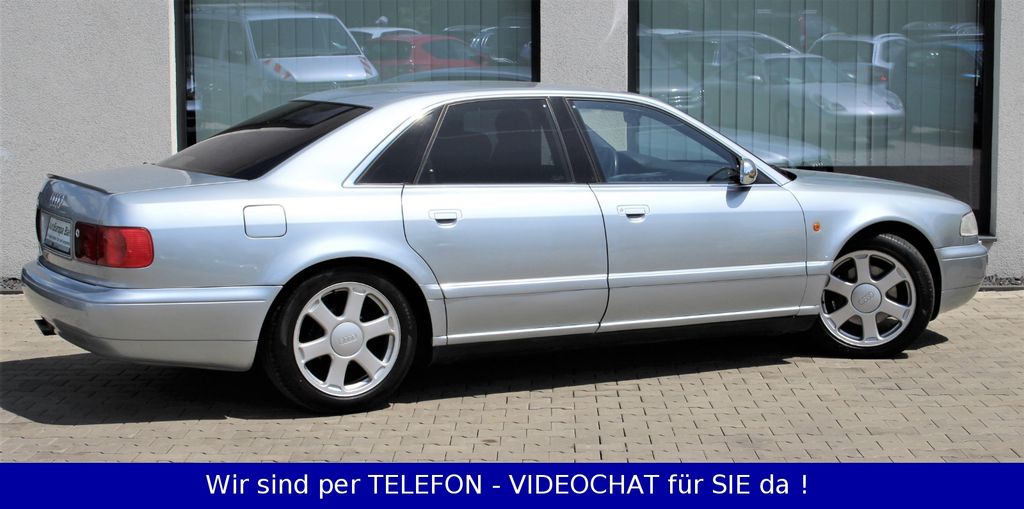 Year: 1998
Model: S8
VIN: N/A
Engine: 4.2 liter V8
Transmission: 6-speed manual
Mileage: 196,800 km (~122,200 mi)
Location: Leipzig, Germany
Price: E. 12,485 (~$13,250)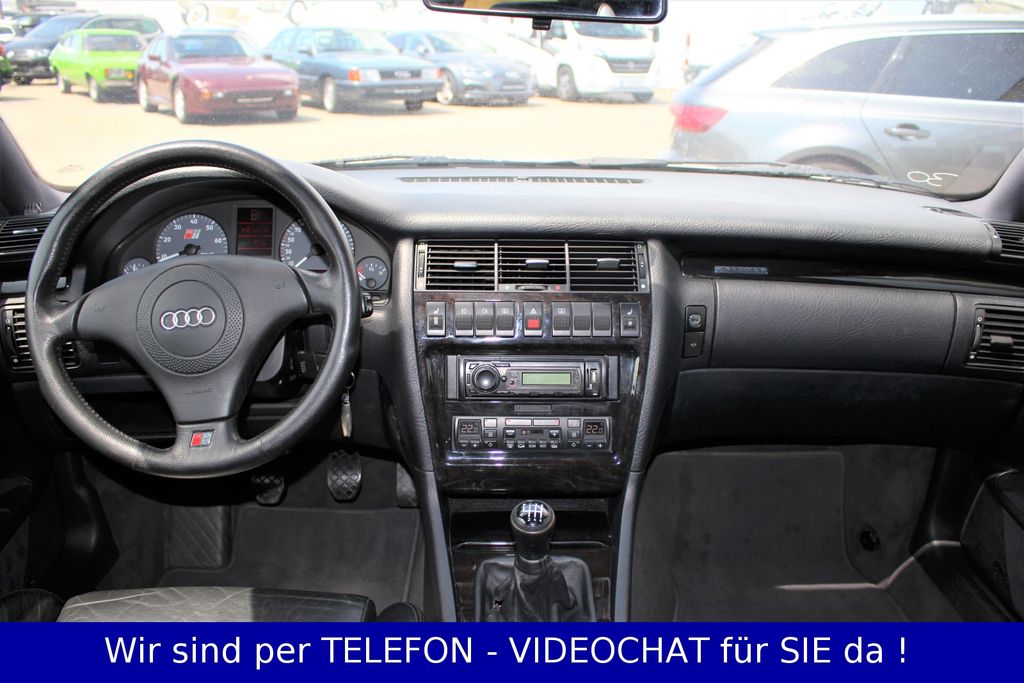 Rare Audi S8 with manual transmission ex works and great equipment:∗Recaro sports seats, electrically adjustable and Avus alloy wheels

Furnishing:

armrest
Electric windows
Electric sidemirror
Electr. Seat adjustment
leather steering wheel
lumbar support
seat heating
central locking system
on-board computer
Power steering
CD player
USB
summer tyres
alloy wheels
headlight cleaning

Tuner/Radio:

tuner/radio

speed control:

cruise control

Air conditioning:

2-zone automatic climate control

Security:

alarm system
SECTION
all wheel drive
Electric immobiliser
fog lights
traction control

Airbags:

Front and side airbags

Headlight:

xenon headlights

Roadside assistance:

spare wheel

Sports:

sports suspension
sports package
sports seats

Interior:

full leather

Interior Color:

Black

The first generation of the Audi S8 was launched in 1996. The Audi S8 (D2) was a four-door luxury sedan. The drive was provided by a performance-enhanced 4.2-liter V8, which produced 340 hp and transmitted its power to all four wheels as standard. Customers with sporting ambitions ordered the S8 with manual transmission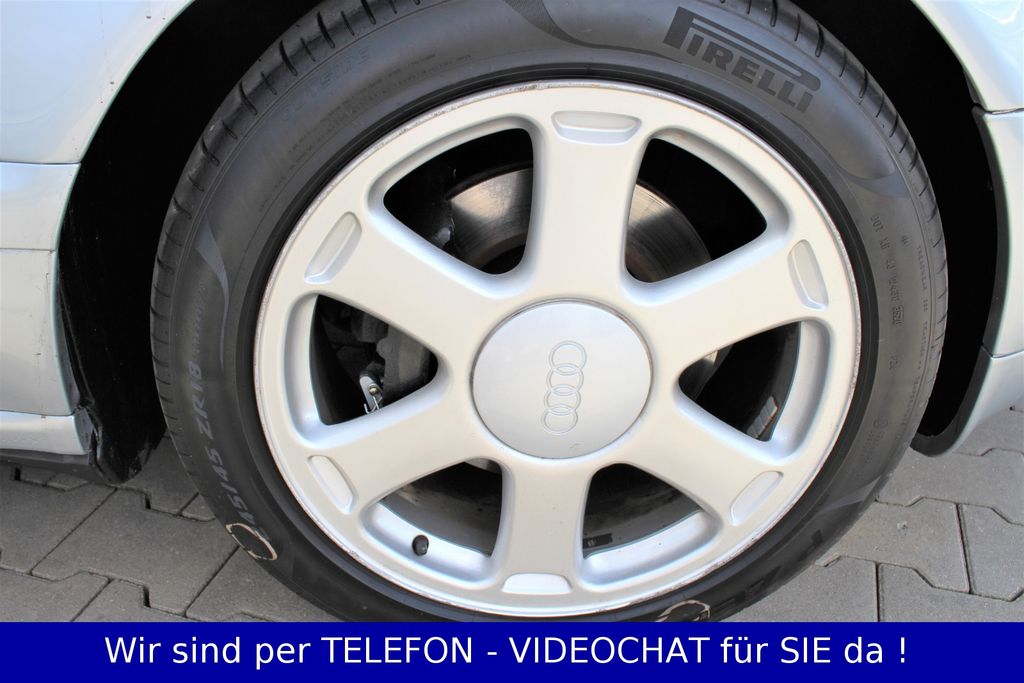 If anything I think I slightly prefer the understated pre-facelift looks, and I definitely prefer the Speedline-made 18″ Avus wheels to the later Ronal-made thin-spoke "plus" wheels. This one is not the color I'd choose if I had the option, but I'd go for condition and transmission first; even in Europe, the manuals are unusual to find. Pricing is very reasonable considering; these are not hugely valuable cars, so for under $20k you can have a manual stateside with room to do some repairs and a timing belt service. If you love this generation of Audis, it seems like a really smart buy.
-Carter